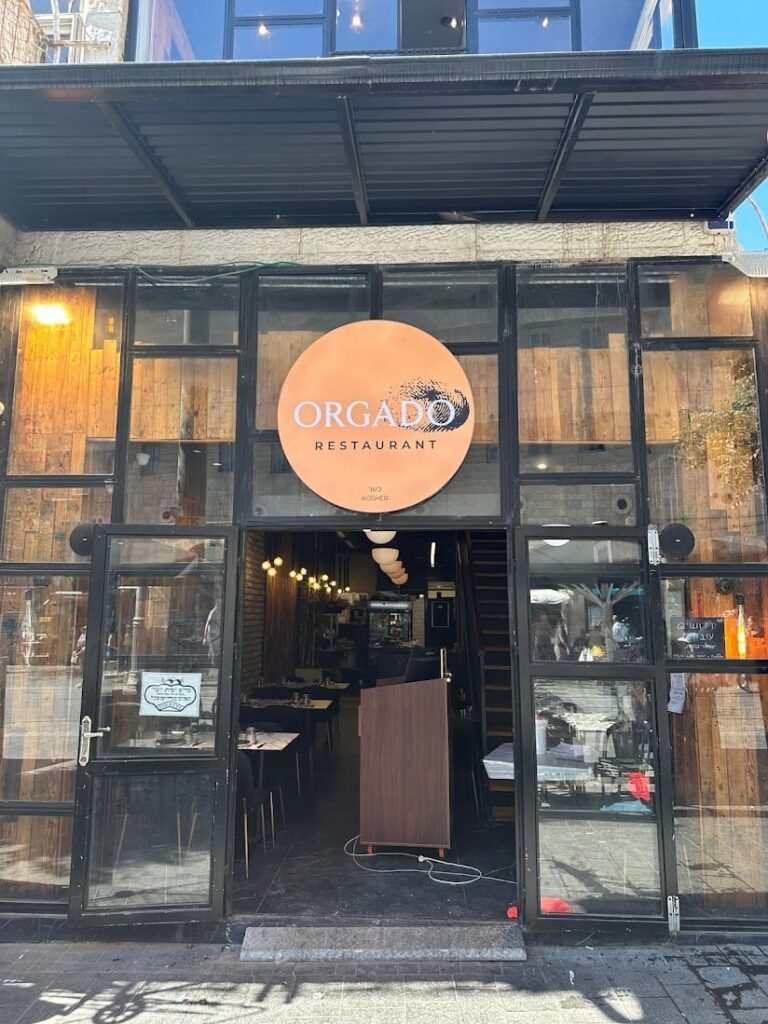 A new kosher Badatz meat restaurant has opened in Jerusalem's Machane Yehuda neighborhood. Called Orgado, the restaurant is located on Yafo St, just seconds from the shuk itself.
The Orgado menu is a fusion of Israeli street food classics and higher end dishes. Guests can enjoy a Tunisian Sandwich, Moroccan cigars, tuna tartar, beef fillet risotto and more. The restaurant also has an extensive cocktail menu.
Orgado is located at 110 Yafo St, Jerusalem, Israel. It is kosher-certified Badatz Beit Yosef.
Orgado is open 12pm-12am
Thank you to Yehudah Jacobs (@theisraelifoodie) for compiling this article