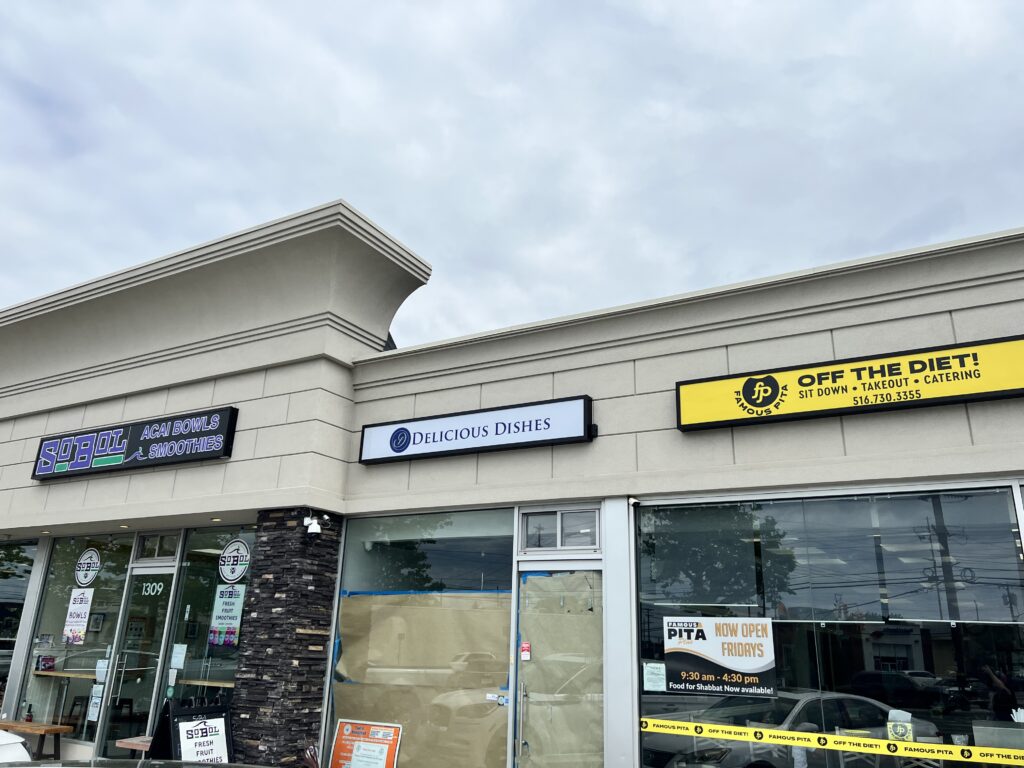 A new kosher restaurant named "Delicious Dishes" is scheduled to open its doors in the 5Towns (Long Island) within the next 5-6 months. Located in Hewlett, NY, the restaurant is set to offer an upscale dining experience inspired by Israeli and Mediterranean cuisine.
Delicious Dishes is the result of a collaboration between Famous Pita, a neighboring establishment – literally next door, and Bison & Bourbon, a long standing upscale kosher eatery based in Brooklyn. By leveraging the expertise of these two culinary ventures, the restaurant aims to provide a unique and memorable dining experience.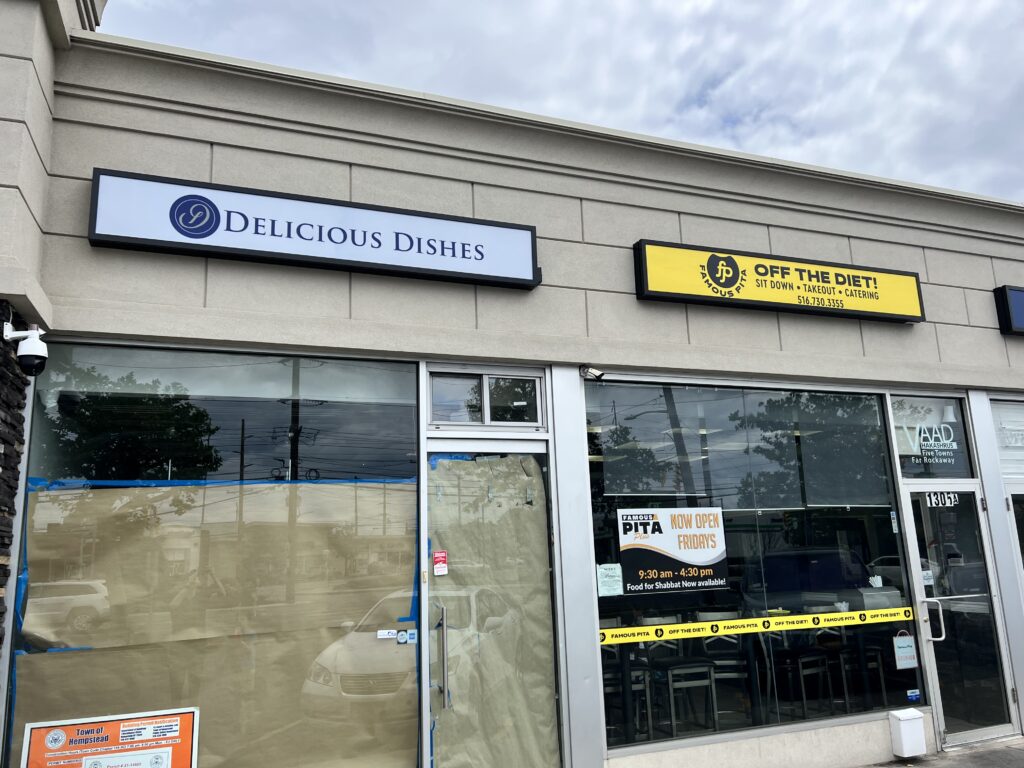 The establishment will boast an elegant ambiance, complete with waiter service, a fully stocked bar, and an assortment of mixed drinks. Guests can expect an array of delectable dishes that showcase the vibrant flavors of Israeli and Mediterranean cuisine. The menu will feature a diverse selection of appetizers, entrees, and desserts, that will be revealed later this year. The restaurant will share a kitchen with Famous Pita next door. That will allow the eatery to seat approximately 100 diners at a given time.
It's important to note that Delicious Dishes is not affiliated with a previous restaurant of the same name that closed down a few blocks away in Woodmere back in 2016.
Kosher supervision for Delicious Dishes will be under the VAAD of the Five Towns & Rockaway.
The restaurant will be located at 1305 Broadway, Hewlett, NY and sandwiched between two other kosher spots: Famous Pita (Off the Diet) and SoBol.