The inaugural Kosherpalooza event taking place later this month on June 28th is offering a limited-time offer of Buy One Get One ticket pricing, essentially saving $149 on the purchase of every two tickets.

This deal also works for purchasing any number of ticket pairs, saving 50% on your purchase of 2, 4, 6, 8, 10, etc. tickets.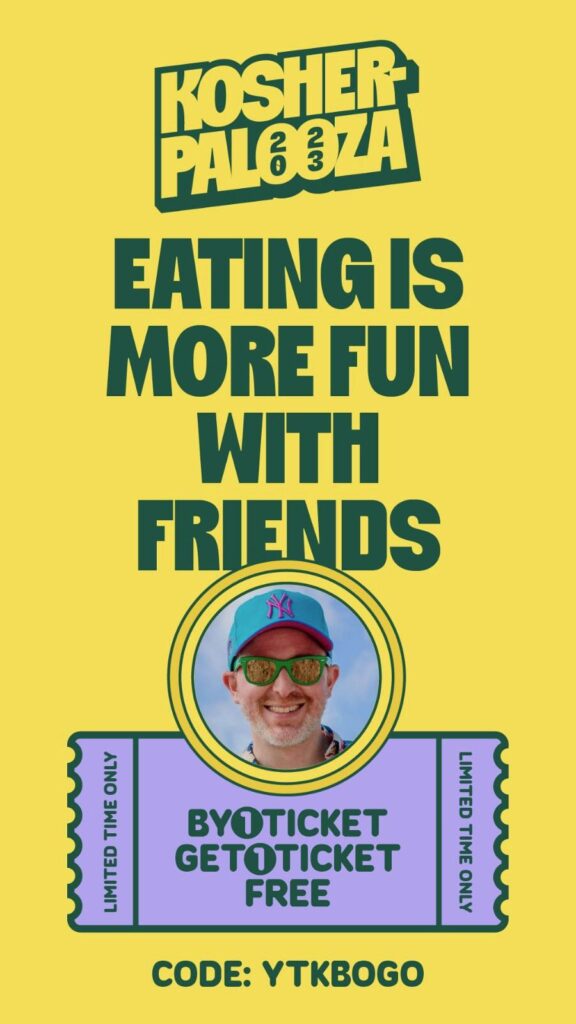 GET THE OFFER
To get your BOGO offer, use code "YTKBOGO" during checkout when purchasing any even number of tickets on the Kosherpalooza site.
OFFER EXPIRATION
This offer expires 11:59pm ET on Sunday, 6/18/23.
KOSHERPALOOZA DETAILS + OTHER DISCOUNTS
This article we published earlier this month details all the specifics about what Kosherpalooza will offer kosher consumers for the whole day. What brands and kosher personalities will be there, who is the event intended for, what events will be taking place, and more. The event is hosted by Fleishigs Magazine.
For anyone seeing this post after 6/18/23, you can still use our discount code "YTK20" for $20 off each ticket to the event. Tickets can be purchased here.