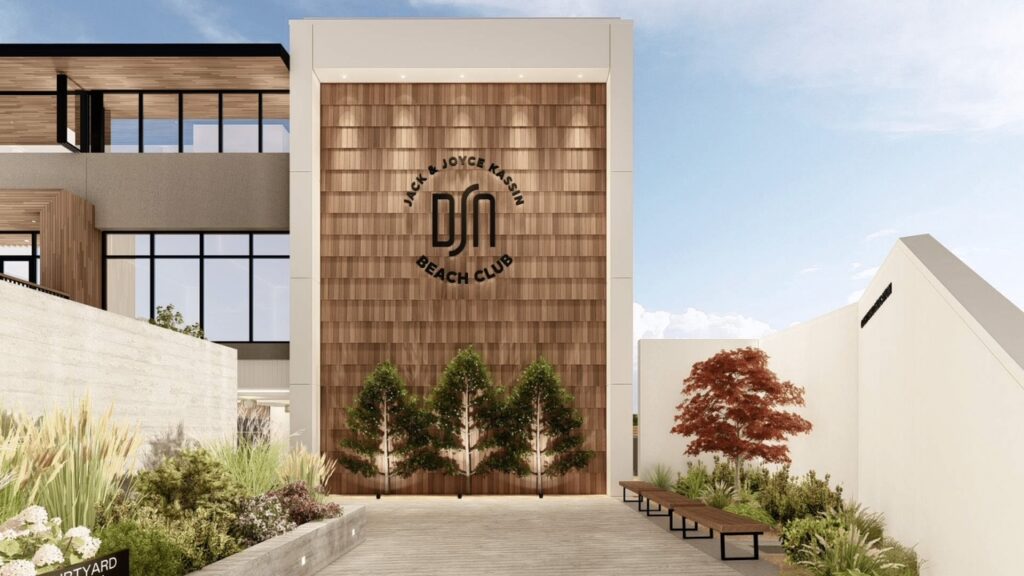 Summer 2023 is here and we will experience the launch of the DSN Beach Club, a social outpost of the DSN community center in Deal, NJ – the heart of the Jersey Shore Jewish community, home to many Syrian and Ashkenazi Jews, as well as those who vacation there during the summers.

Today, Friday, June 23rd is the official grand opening of the DSN Beach Club offering beach access and events, with 2 of its planned 3 total restaurants launching this Sunday, June 25th.
Earlier this month we at YeahThatsKosher connected with leadership at DSN to get the lowdown on all that DSN Beach Club is and its offering.
It is important to note that access to the DSN Beach Club, and its kosher eateries, are for DSN members only and their guests. More details on this are below.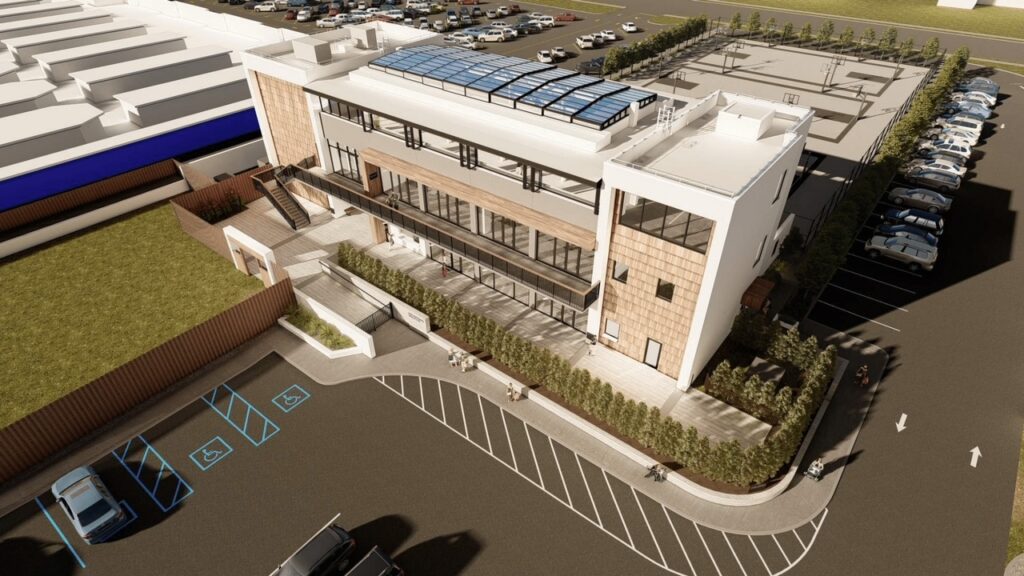 What is the DSN Beach Club?
One of two locations for the DSN organization in Deal, NJ, the DSN Beach Club is a young adults & social community center, with 3 kosher restaurants, and a full beach club along the Jersey Shore beaches. The facility will serve as host to summer concerts, sports activities, yoga classes, special events like pickleball tournaments, comedy shows (eg. Elon Gold), and more.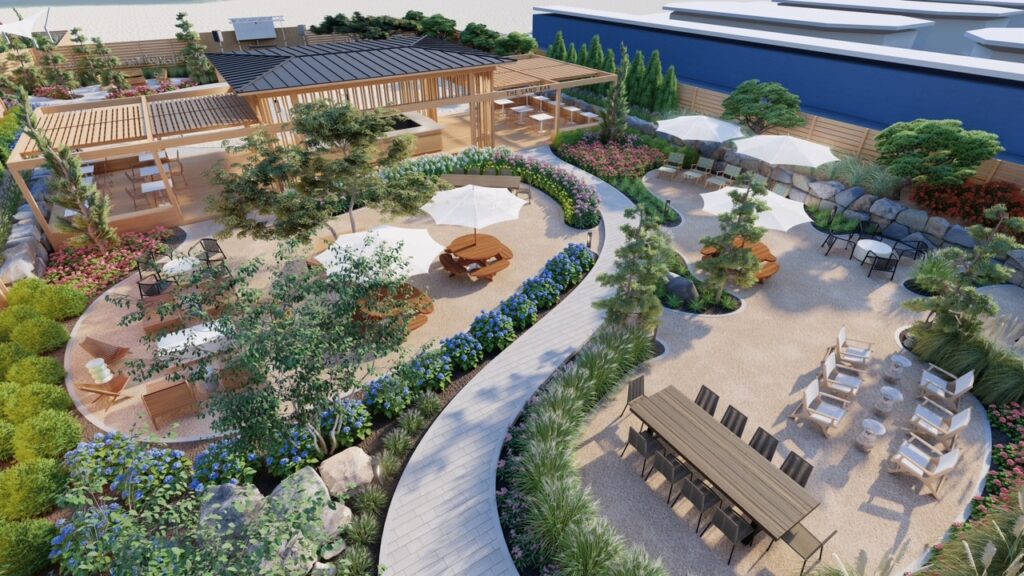 At the beach, there will be food runners allowing beachside guests to order from one of the DSN kosher restaurants and be brought to their chairs without having to head inside.
The DSN Beach Club building will serve multiple purposes, but the restaurant will have 2 casual kosher eateries (good to-go options) in the lobby, and one upscale fine-dining kosher restaurant on the rooftop of the building.
While the Beach Club access is limited to the summer months, all 3 restaurants listed below are open all year round (except for chagim).
Click here for more pics of the DSN beach Club Lobby design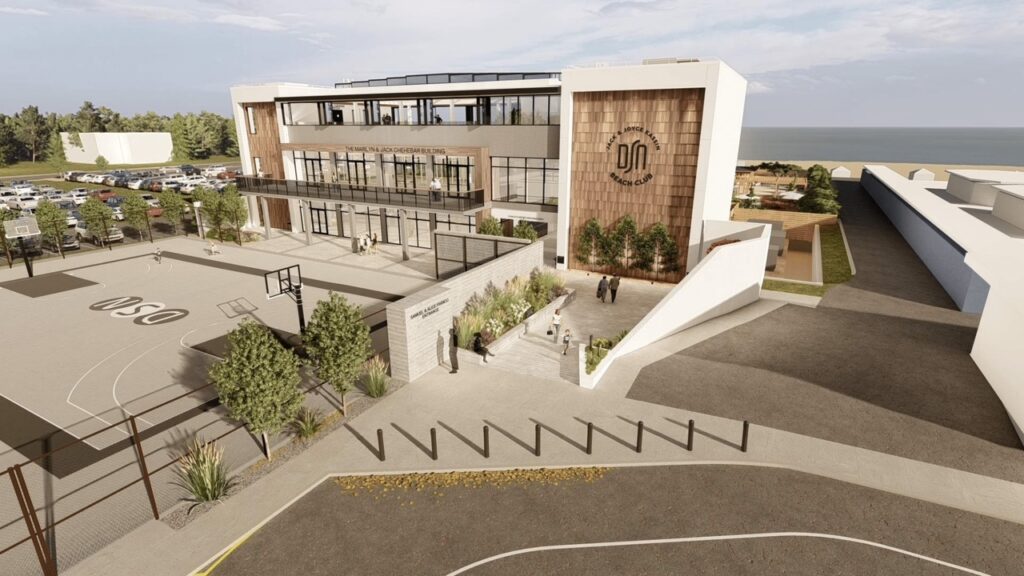 ---
DSN Beach Club Casual Dining Options
Two kosher casual restaurants will be based in the Beach Club lobby: Jeli's and Outpost Sushi.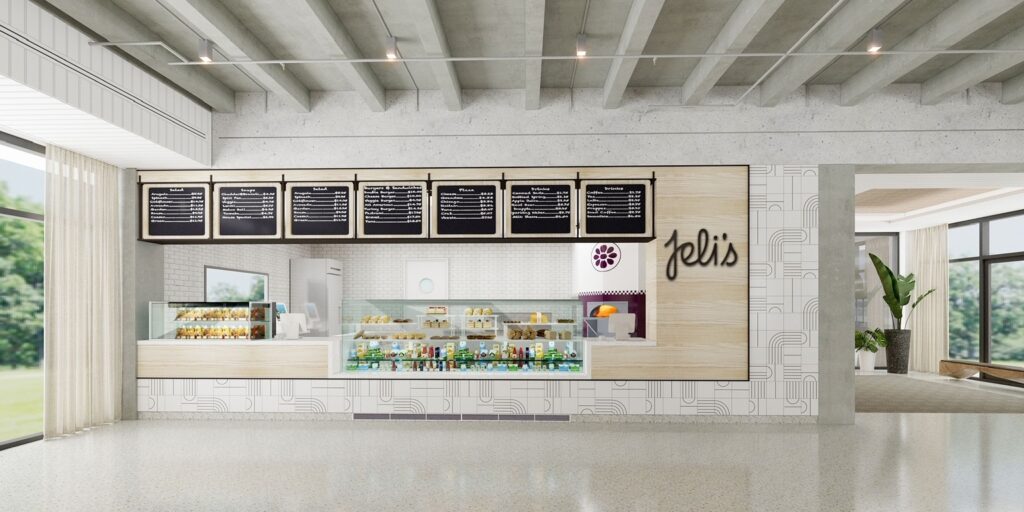 Jeli's Cafe Italiano is a grab & go dairy spot serving brick oven pizza, Italian pastries, sandwiches, coffee, gelato, and more.

Non-members can order from Jeli's via UberEats only for delivery – see details below.

Jeli's doesn't offer seating, but there is ample seating elsewhere in the lobby to enjoy your food.

Hours for Jeli's for the first week, June 25-29, Sun-Thurs are: 9-3pm & 5-10pm
Fri, June 30: 9am-5pm

Kosher certification for Jeli's Cafe Italiano is JSOR.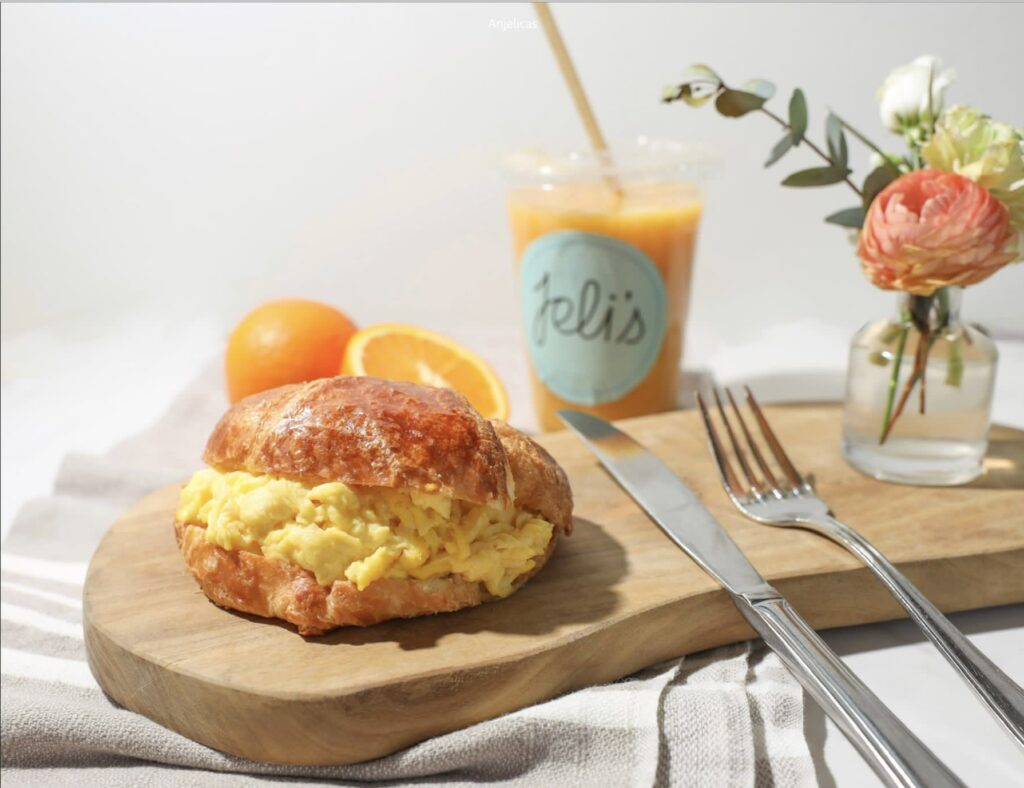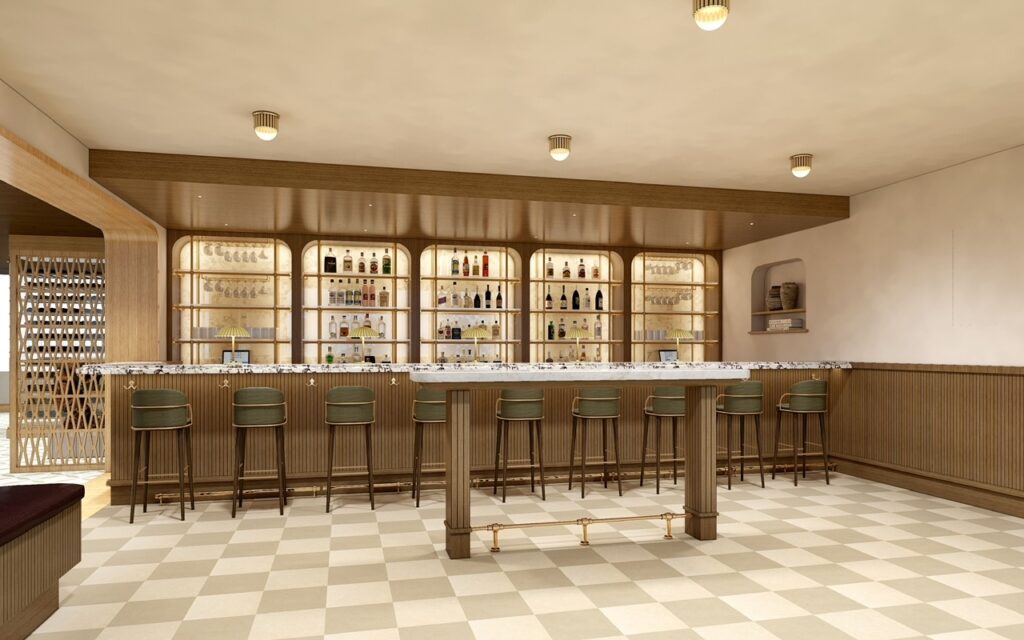 If you've just had too much dairy, sushi is also available…
Outpost Izakaya Sushi will offer a mix of regular and fancy sushi rolls, and is being run by Spring Lake Seafood (a non-kosher eatery, but operating a kosher spot for DSN). Izakaya is a type of informal Japanese bar that serves alcoholic drinks and snacks along with sushi rolls.

Outpost Sushi is also available to non-members via UberEats for delivery – see details below.

Diners can sit at the sushi bar or dine elsewhere in the lobby.

Hours for Outpost for the first week, June 25-29, Sun-Thurs are: 12-3pm & 4-8pm
Sat night, July 1: 10pm-12:30am (restrictions, see below)

Starting July 2, all hours will be the same, except Sun-Thurs will close later, at 10pm.

Kosher certification for Outpost Izakaya Sushi is JSOR.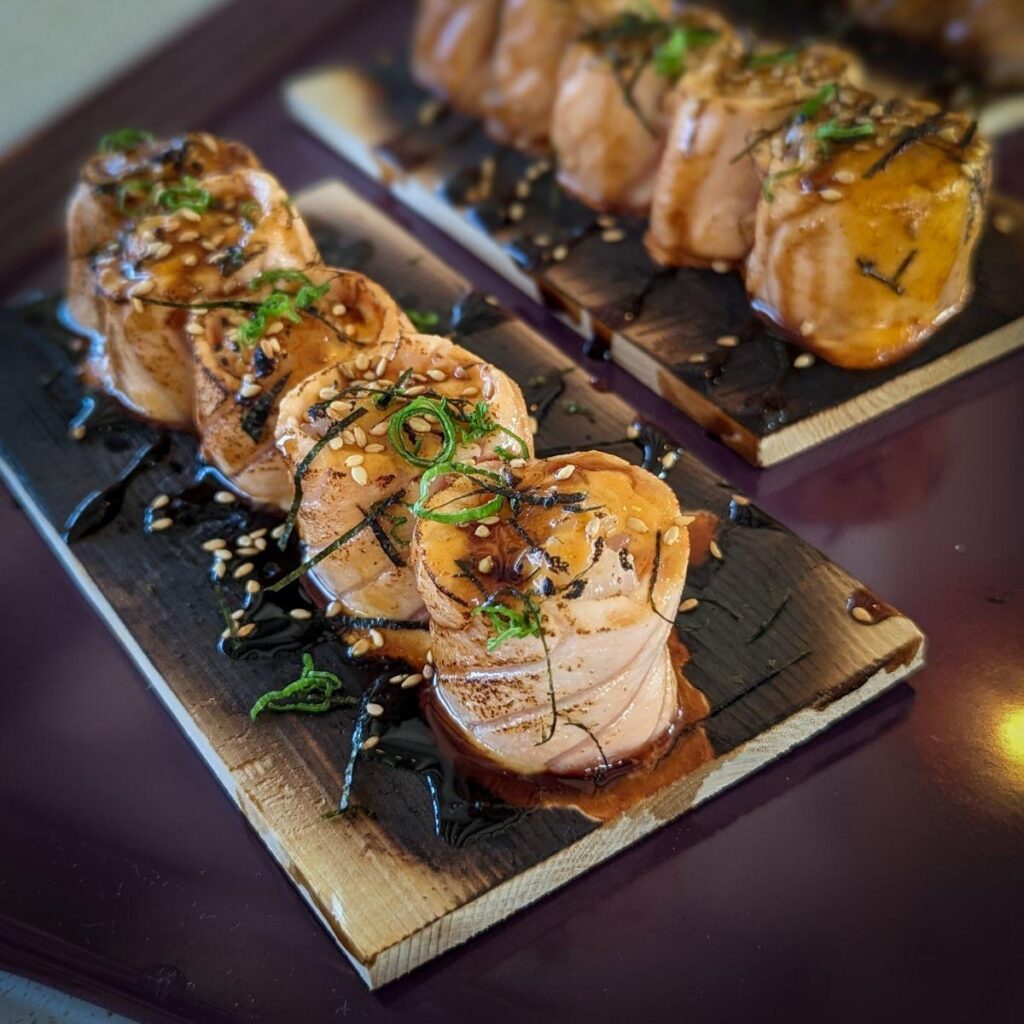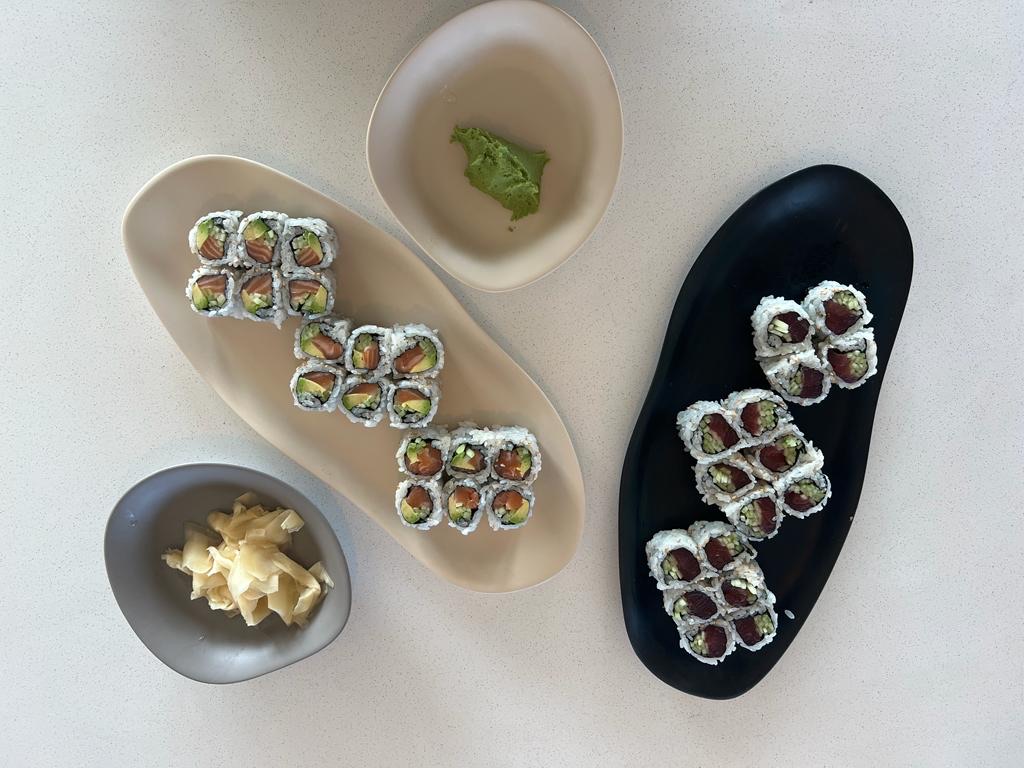 ---
DSN Beach Club Fine Dining Restaurant: Teva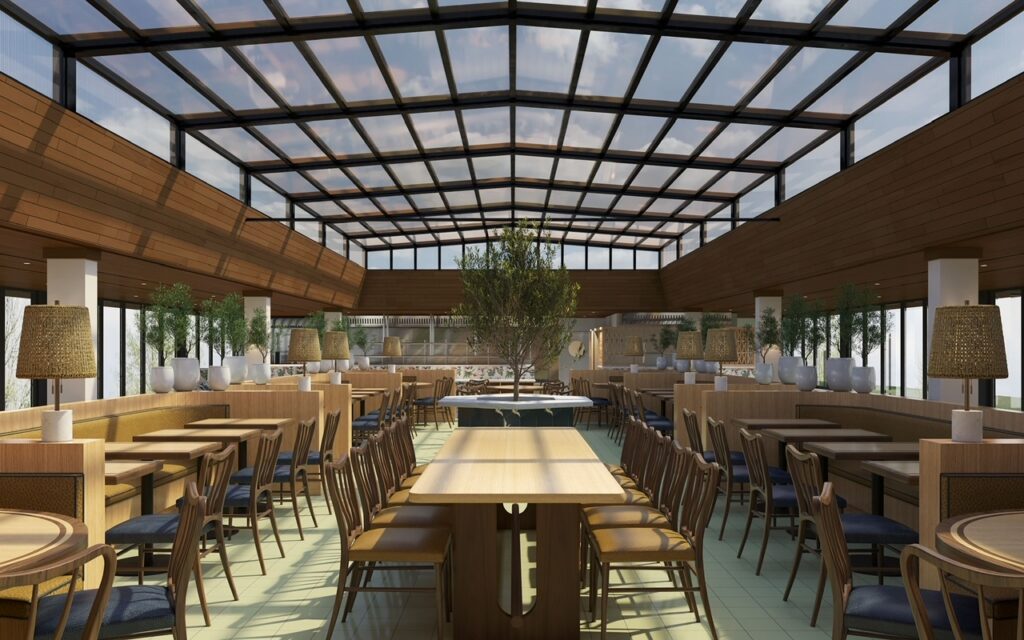 Teva is a new concept launching on July 10 on the Beach Club's rooftop. The fine-dining kosher Italian dairy establishment will be able to seat 190 patrons at a time.

The restaurant is being run by the owners of Anjelica's in nearby Sea Bright, NJ – a non-kosher Italian eatery. They are bringing their expertise to the Jewish, kosher dining scene by importing both chefs and (kosher) cheese directly from Italy to set Teva apart.
Click here for more pics of Teva restaurant's design

Kosher certification for Teva is JSOR.
---
Who can access the DSN Beach Club and its Kosher Eateries?
Beach access, specifically, is reserved for young adults and newlyweds on weekends (Fridays-Sundays), but the Club building itself, and all 3 restaurants can be accessed by all members at all times, with the exception of Saturday nights (Motzei Shabbat) where access is only for singles, young adults, and newlyweds. The purpose of this restriction is specifically to facilitate social interactions, dating, and networking.
In terms of the restaurants, dining access is only for paid members, however, both Jeli's and Outpost Sushi can be ordered by anyone via delivery apps like UberEats. [Promotion: Get $20 off your first UberEats order of $25 or more by using our referral code eats-uberyeahthatskosher]. The rationale for membership-only dining is due to capacity. DSN wants to ensure that its paying members have access to its eateries without having to be waitlisted at restaurants due to non-paying members.

Members will have access to limited guest passes for dining, but that may be phased out if demand for reservations at Teva is too high from paying members. Memberships can be purchased only for the summer (or the whole year), although most summer-only membership options are currently waitlist-only, showcasing high demand for the Beach Club and all it has to offer. Only Newlywed and Young Adult memberships are currently readily available.

DSN proudly counts both Sephardic and Ashkenazi members as a part of its growing community.

For all inquiries, please contact the DSN directly.
Additional DSN Beach Club pics