This is a sponsored post.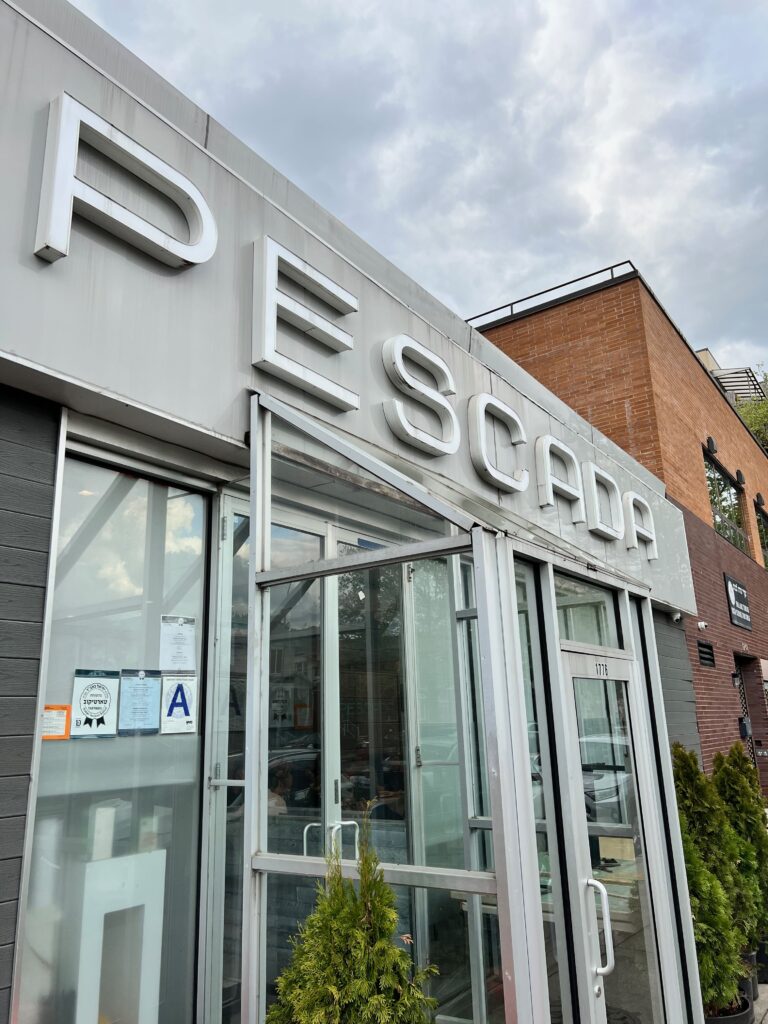 Upscale dairy restaurant? Versatile kosher caterer?
How about both?! Pescada in Midwood, Brooklyn has been a mainstay in New York for nearly a decade, offering kosher diners a high-end experience specializing in fish and dairy dishes.
The restaurant was featured this month on Netflix's new "Jewish Matchmaking" series about dating in the Jewish community. The episode featured frum daters enjoying a meal at Pescada – a frequented hot spot amongst those in Brooklyn in the dating process online loan no credit check.
My family had the opportunity to visit this Spring and try a number of Pescada's dishes from across the menu. What we experienced rivaled some of the best upscale dairy restaurants in the NYC area.
From what our family tried, these were dishes that stood out to me as delicious, unique, or both:
Buffalo Cauliflower – addicting appetizer
Truffle Risotto – delicious risotto truffle flavor
4 Cheese Chatchapuri – not many places in NYC you can get this dish
Mac N Cheese Balls – great for kids and the kids at heart
Black Bean Nachos – great shareable finger food
Bulgar Salad – a salad that I could eat multiple times a week that's both tasty and (relatively) healthy
The Pescada Pizza – not quite a pizza but definitely an interesting dish for fish lovers
Sesame Crusted Tuna Steak – flavorful and perfectly cooked
Affogato – a great way to top off a meal with some coffee & ice cream
>>> Click here for Pescada's Lunch menu
>>> Click here for Pescada's Dinner menu
While Pescada is known for its in-dining restaurant experience, the restaurant also serves as a great place to host (or hire) for simchas: engagement parties, Sheva Brachos, Bar / Bat Mitzvahs, and more; with a private room capable of hosting a large gathering as needed.
I'd also recommend getting your reservations in ahead of time for the 9 Days, because you know that Pescada will be busy.
Pescada is located at 1776 Ocean Ave in Brooklyn, NY (just off Ave M). It is kosher-certified by Tatikov Kashrus.