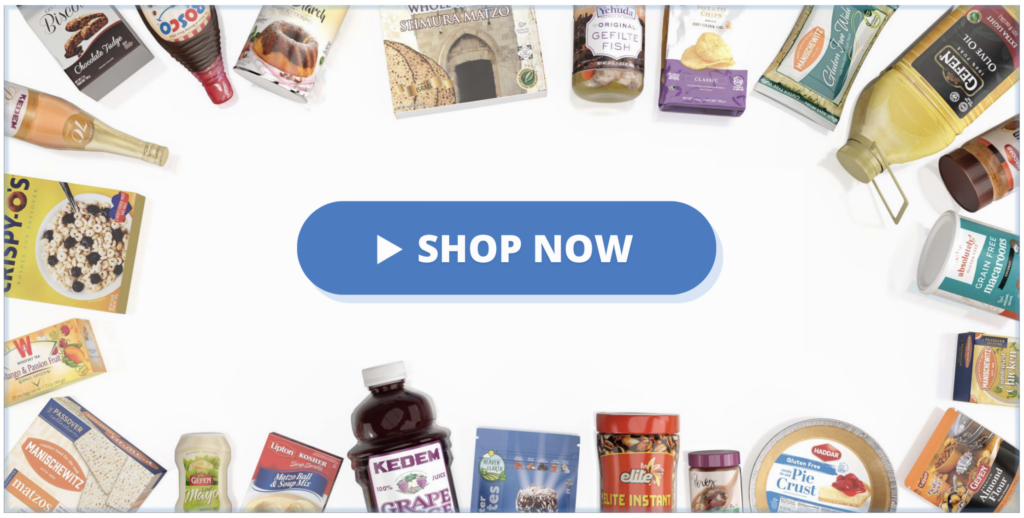 With Amazon expanding into food services, it's no wonder that the online retailer now has a whole Pesach store on its site, dedicated to delivering all types of Kosher for Passover (K4P) products to Jewish consumers.
Disclosure: As an Amazon Associate, we earn from qualifying purchases. Learn more

PESACH HACK: Wherever you will be this chag, home or away, you can shop from your bed and have K4P products sent to your house, vacation rental, or wherever you will be for the holiday.
Take advantage of the huge selection of kosher for Passover products on Amazon including household Jewish brands like Geffen, Hadar, Elite, Manischewitz, Tuscanini, Kedem, Glicks, Yehuda, Rokeach, Geula, Holyland, Heaven & Earth, Savion, and more can be found on their Passover product portal.