Hummus Hamsa has recently opened up in the heart of the Toronto kosher restaurant scene on Eglinton Ave. The eatery keeps the menu simple and strictly offers hummus, albeit in a myriad of ways.

Options include hummus basar, hummus with mushrooms, and hummus with shawarma.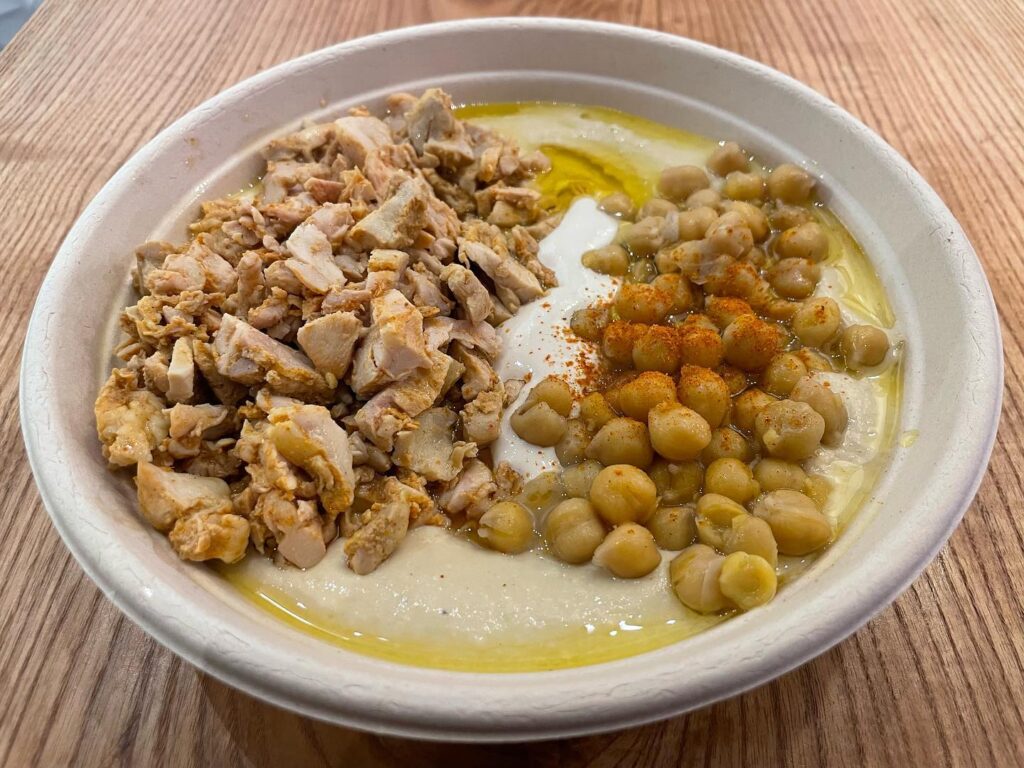 >>> Click here for the full menu
The restaurant is open Sundays for brunch 12-2:30pm; Tues-Thurs 12-3 & 5-8pm; Closed Mondays, Fridays & Shabbat
Hummus Hamsa is located inside 3SK at 1054 Eglington Ave W, Toronto, ON. The eatery is kosher-certified by COR.