A new kosher tapas bar called TLV Tapas has recently launched in the Los Angeles Valley. The upscale restaurant features a Mediterranean-inspired menu with creative salads, apps, grilled meats and desserts.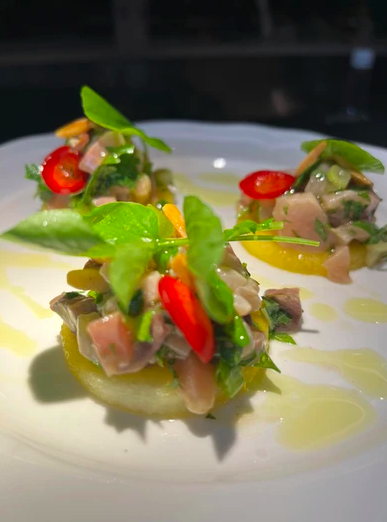 Dishes include Short Rib Burrek (braised short rib and runny egg yolk, fried in crispy, thin cigar dough), Chilean Sea Bass served with charred baby bok choy, sesame, and Persian lemon, as well as roasted Oyster Mushrooms with fresh herb gremolata, garlic, citrus, sumac, and warm spices.

As for desserts, the menu is made up of items not often seen on this side of the Atlantic, such as the Marshmallow Knafeh and the "Night in Beirut" (basbusah cake, whipped cream, pistachio and orange blossom).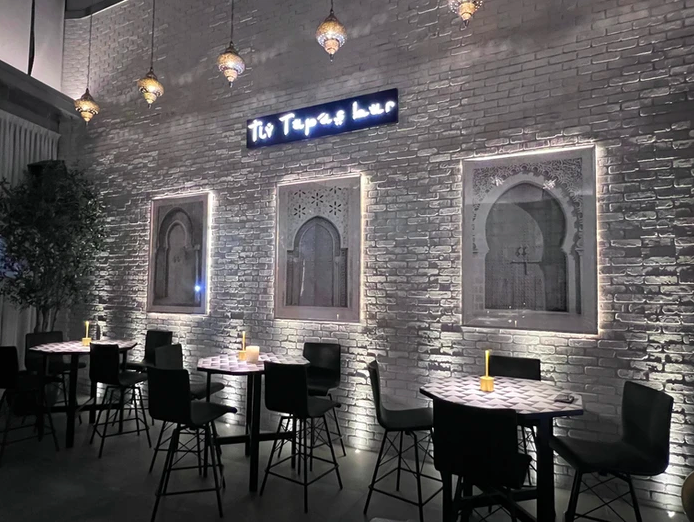 TLV Tapas also features an extensive drinks menu, with signature cocktails, wines and Arak all available.
>>> Click here for the full menu
TLV Tapas is located at 5442 Yolanda Ave, Tarzana, CA. It is kosher-certified by the RCC.
tlv-tapas-menu