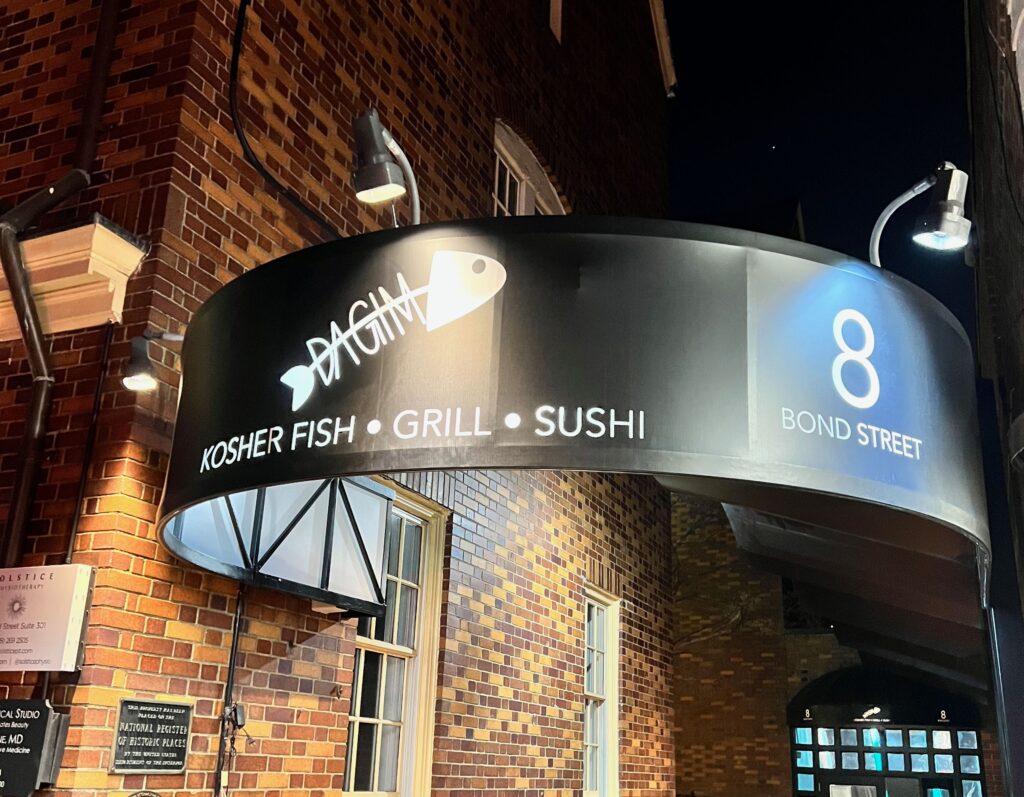 Located in the heart of Great Neck's business district and steps from the train station, Dagim (Hebrew for "Fish") is a new upscale fish restaurant offering upscale experiences for both pareve and dairy diners. The restaurant's under the sea motif further illustrates what will be on the menu.
The restaurant is more than just a fish grill restaurant. Additional menu items include Mediterranean appetizers like roasted eggplant, tzatziki, zucchini chips, and charred cauliflower, as well as Sushi, salads, pasta, and of course, all the traditional whole fish dishes grilled. Dagim also has a bar with mixed drinks.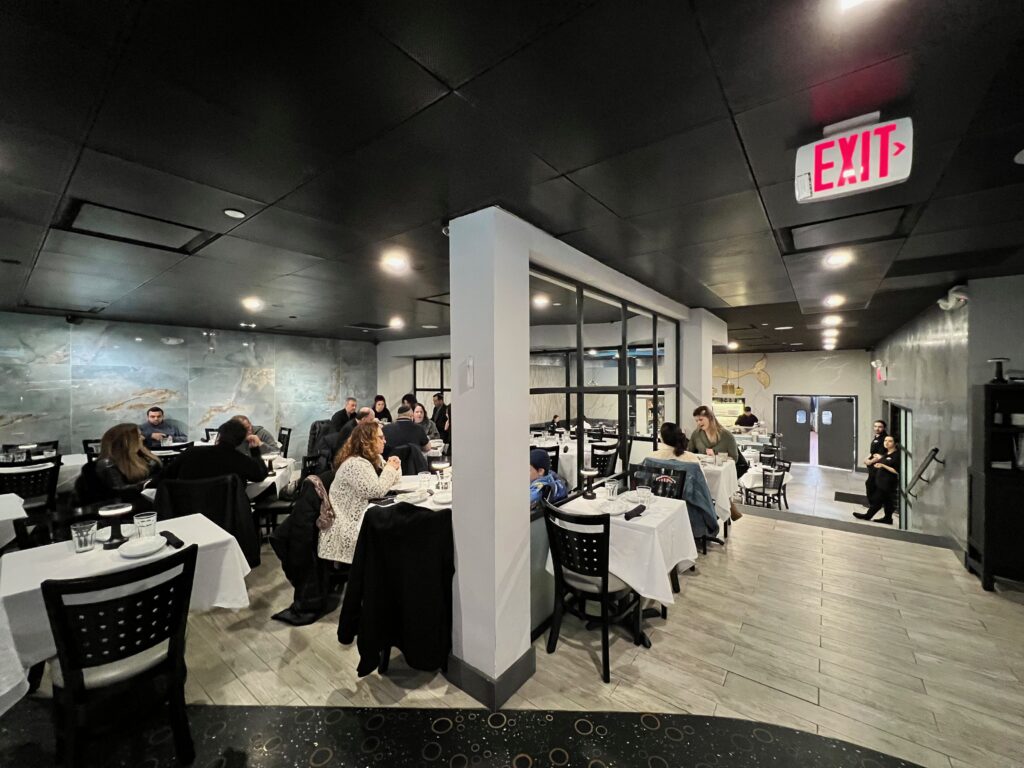 >>> Click here for Dagim's menu

Dagim is kosher certified by VHQ.
Dagim is located at 8 Bond Street, Great Neck, NY.

The restaurant's hours of operation are Monday – Thursday: 1:00pm – 10:00pm & Sunday: 1:00pm – 10:00pm. The restaurant is closed Fri & Shabbat.