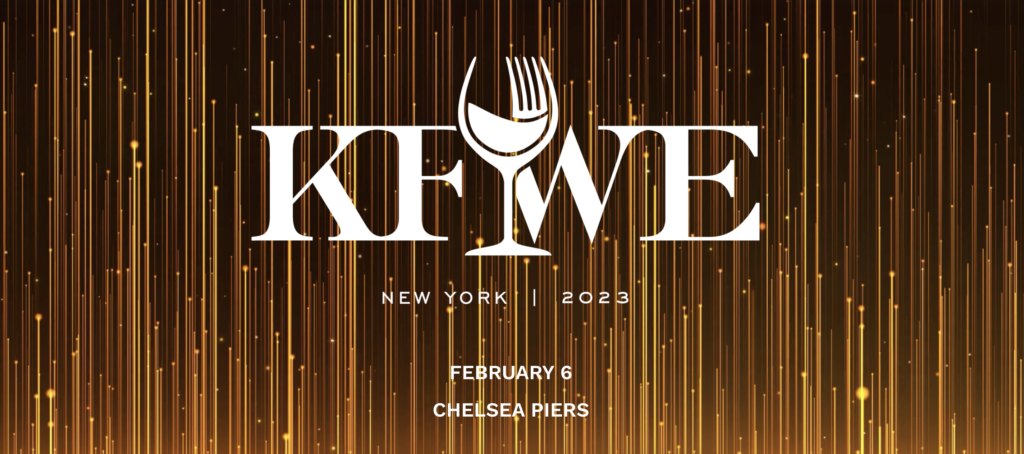 KOSHER FOOD & WINE EXPERIENCE (KFWE) RETURNS TO CHELSEA PIERS, NYC FOR 17th ANNUAL EVENT PREVIEWING HUNDREDS OF NEW KOSHER WINES & SPIRITS, TOP CHEFS, CATERERS & RESTAURANTS
WHEN: FEB 6, 2023; 3:00 PM – 9:00 PM, HOSTED BY ROYAL WINE CORP
Chelsea Piers has long played host to the Royal Wine Corp run KFWE (Kosher Food & Wine Experience), returning for its 17th year in NYC on Feb 6. The event features a vast array of premier wines and spirits from around the globe – filling Pier 60 from end to end – and also includes top-notch kosher food, as well as networking and shmoozing. We like to call it "the Kiddush of the year."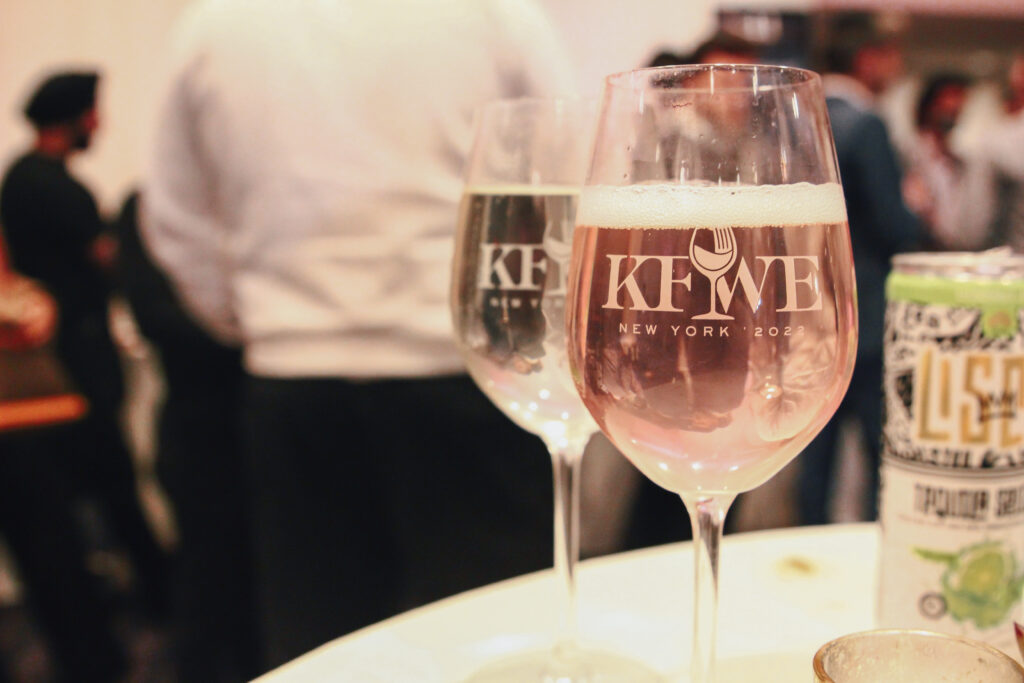 KFWE Wines
Guests can enjoy up to six hours of nonstop wine and food tasting. Thousands of bottles of wine representing more than 60 wineries from the world's best-regarded regions will be poured throughout the evening for all to taste and savor.
Novelties include: Rimapere Sauvignon Blanc from New Zealand's Marlborough region, part of the Edmond de Rothschild Heritage estates; Razi'el, the new winery of the Ben Zaken family and owners of Israel's flagship boutique winery Domaine du Castel, will be present with its traditional method rosé sparkling wine and its award-winning blend of Syrah and Carignan.
While Royal Wine has had an impressive selection of prestigious wines from Bordeaux such as Château Giscours and Pontet-Canet, the kosher wine importer, négociant and distributor continue to add outstanding names to its repertoire. Château Bellefont-Belcier, a Grand Cru Classé from Saint-Emilion, is the latest producer to join the kosher wine bandwagon with a kosher cuvée 2020 vintage – an excellent vintage for the region. Château Léoville Poyferré, a Grand Cru Saint Julien which has been making kosher cuvées since 1999 will also be present at KFWE with its 2020 vintage, marking the 200th anniversary of ownership by the Cuvelier family.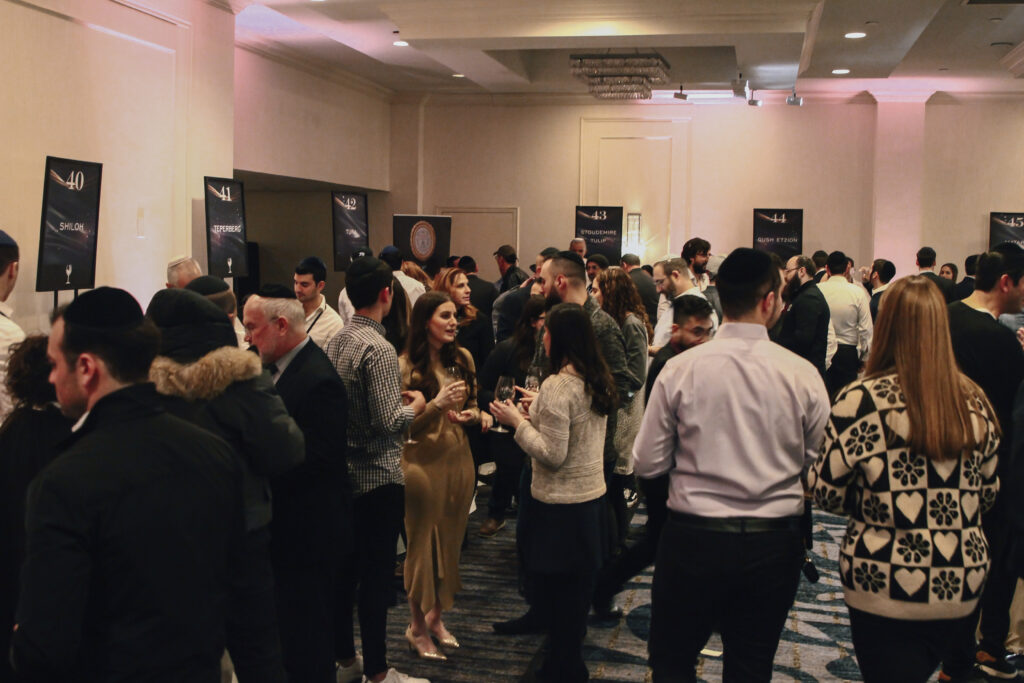 There are many great appellations in France beyond Bordeaux, such as the Rhône Valley. One of Rhône's most respected estates will be represented at the wine show with the introduction of its first two kosher wines: Raymond Usseglio Châteauneuf-du-Pape, and Raymond Usseglio Châteauneuf-du-Pape Vieilles Vignes.
From Tuscany, Villa Mangiacane will present Magnificus, a Super Tuscan blend of Sangiovese, Merlot and Cabernet Sauvignon.
Herzog Wine Cellars, Royal Wine's own winery located in Oxnard, CA, will showcase its line of award-winning wines, including the value line Baron Herzog as well as its high-end Napa Valley-grown Herzog Generation VIII.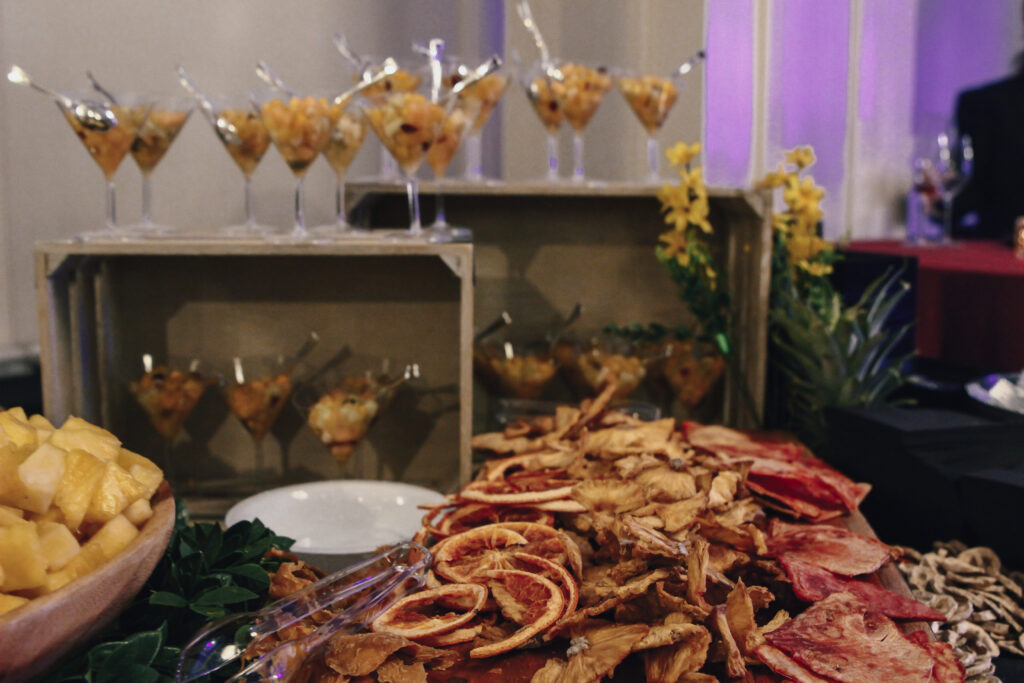 KFWE Gourmet Food
In addition to the plentiful wines on hand, a vast display of gourmet Glatt Kosher food representing a variety of cuisines including classical French, Japanese, steakhouse favorites, traditional Jewish cooking, nouveau American, charcuterie, fusion, Caribbean, authentic barbecue, and Mexican, as well as a variety of decadent desserts and specialty coffees will be served.
KFWE VIP
VIP guests will enjoy exclusive amenities including an exclusive selection of curated wines and spirits as well as a mouthwatering menu catered by Reserve Cut, one of NYC's premier kosher steakhouses.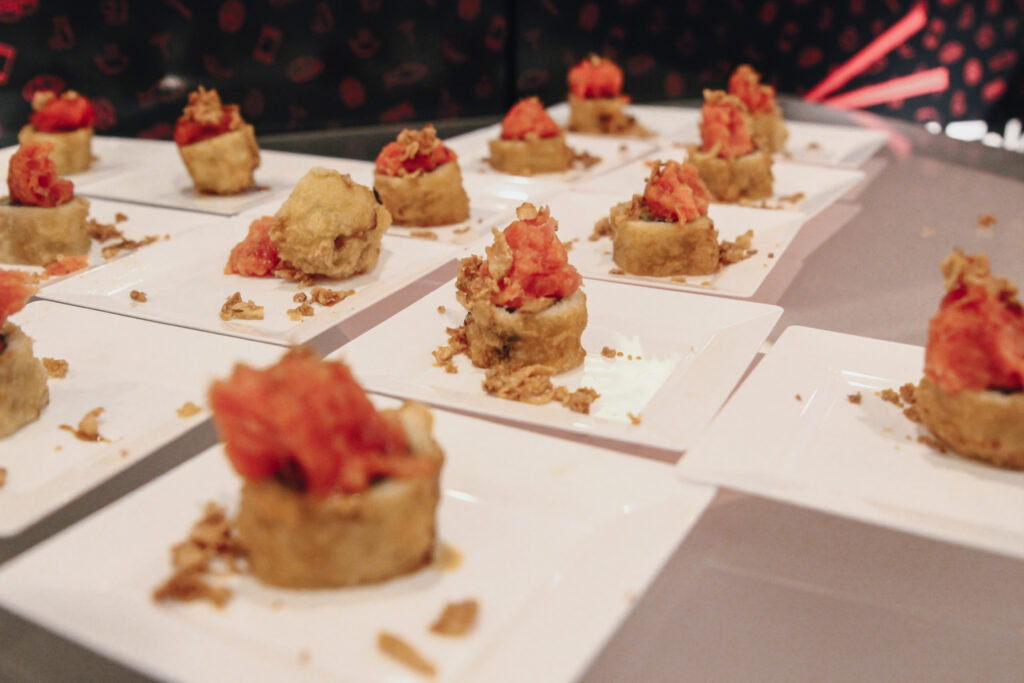 TICKETS & DISCOUNTS
Tickets: kfwe.com
General Admission – $160.76 incl. fees (before the YeahThatsKosher discount code)
VIP Guests – $240.33 incl. fees (before the YeahThatsKosher discount code)
Discount Codes:
Save $25 off 1 ticket with code YEAH
Save $60 off 2 tickets with code YEAH2
Note: when you use promo code YEAH2 the website will reveal a hidden 2-ticket option to purchase.
---
ORDER KOSHER WINES DELIVERED TO YOUR HOME
KosherWine.com has a massive selection of kosher wines that you can have delivered to your home for any Shabbos or chag. Get 15% off of your first order on KosherWine.com with code: YTK15