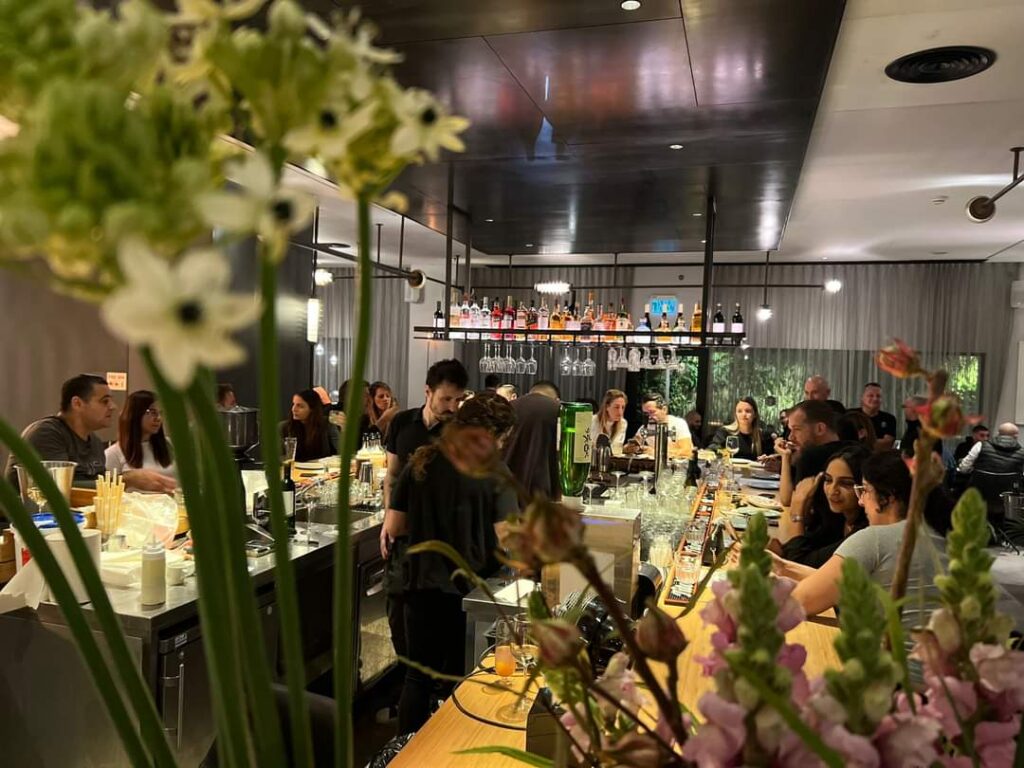 Sushi Bar Bazel is a new sushi bar at the Prima City Hotel in Tel Aviv. The menu mainly consists of sushi dishes but also offers a selection of real meat dishes and a nice cocktail menu as well.
Some of the cool rolls you will find is a beetroot sushi roll, a homemade rice cake with tuna tartar, fresh ceviche, sashimi and more.

As for meat dishes, diners can enjoy beef yakitori with bok choy, crispy potatoes and a soy reduction, goose breast on a bed of white sweet potato puree, chicken ramen, and beef fillet mignon with coconut mashed potatoes.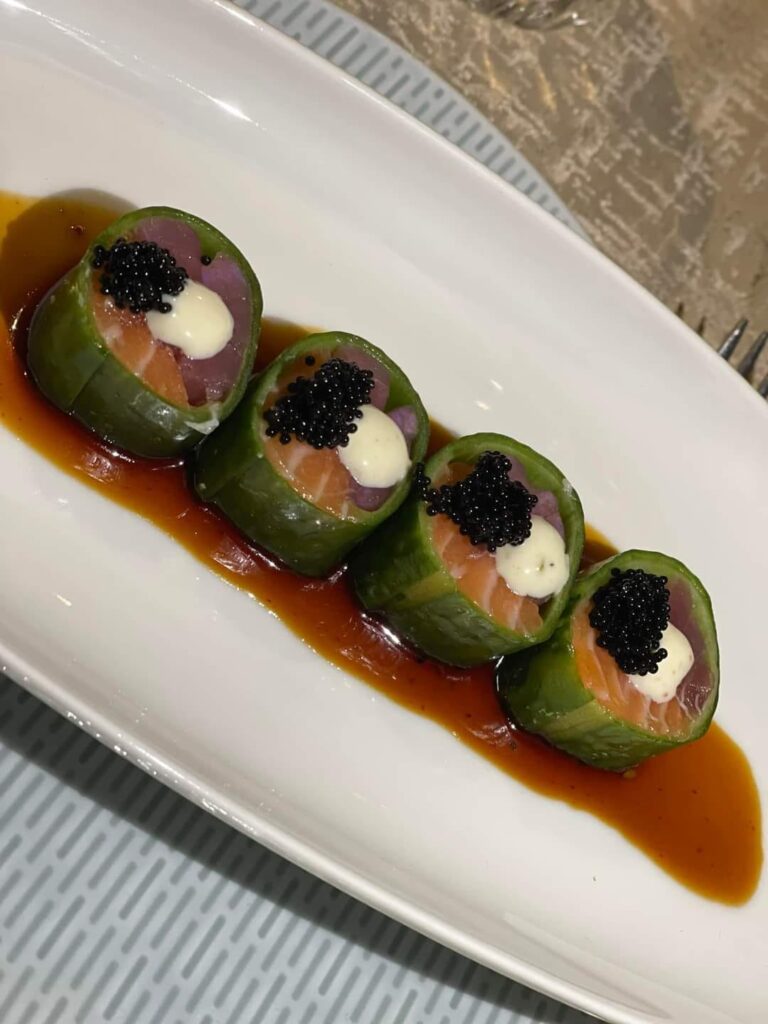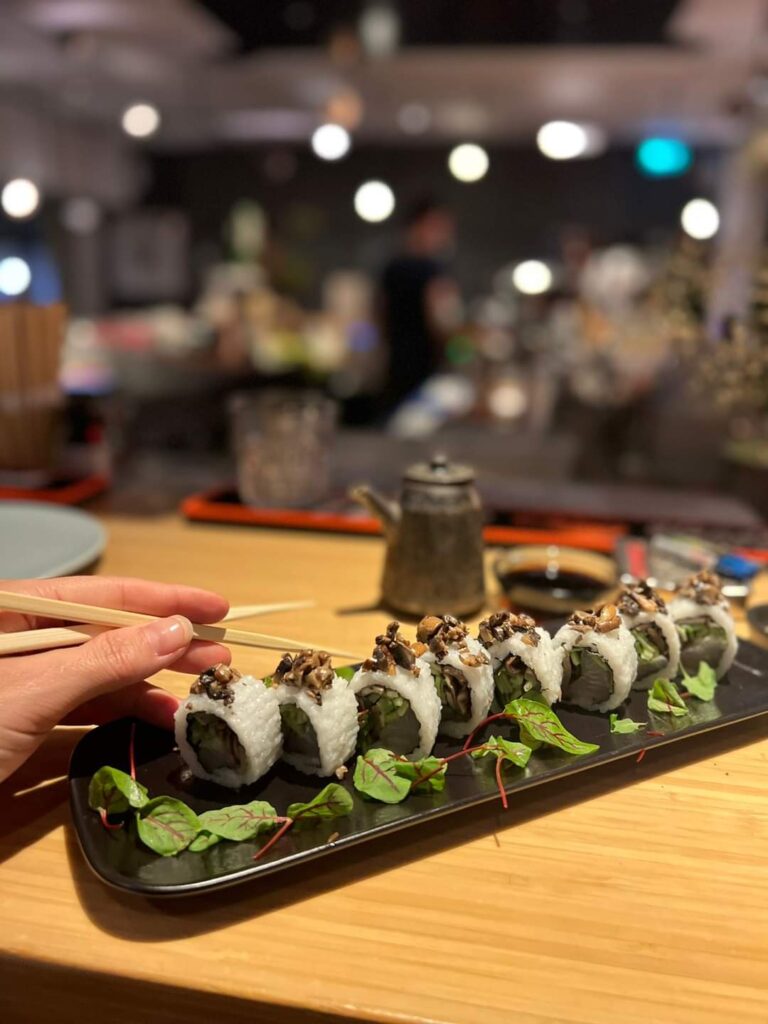 Sushi Bar Bazel is located at the Prima City Hotel at Mapu St 9, Tel Aviv, Israel. It is kosher-certified by Rabbanut Tel Aviv.
Thank you to Yehudah Jacobs (@theisraelifoodie) for compiling this article.