Mrs. Fields, the famous cookie brand, is the latest addition to the growing number of kosher options at the American Dream Mall, which already features Chickies, Oreo Cafe, and plenty of other candy and sweets.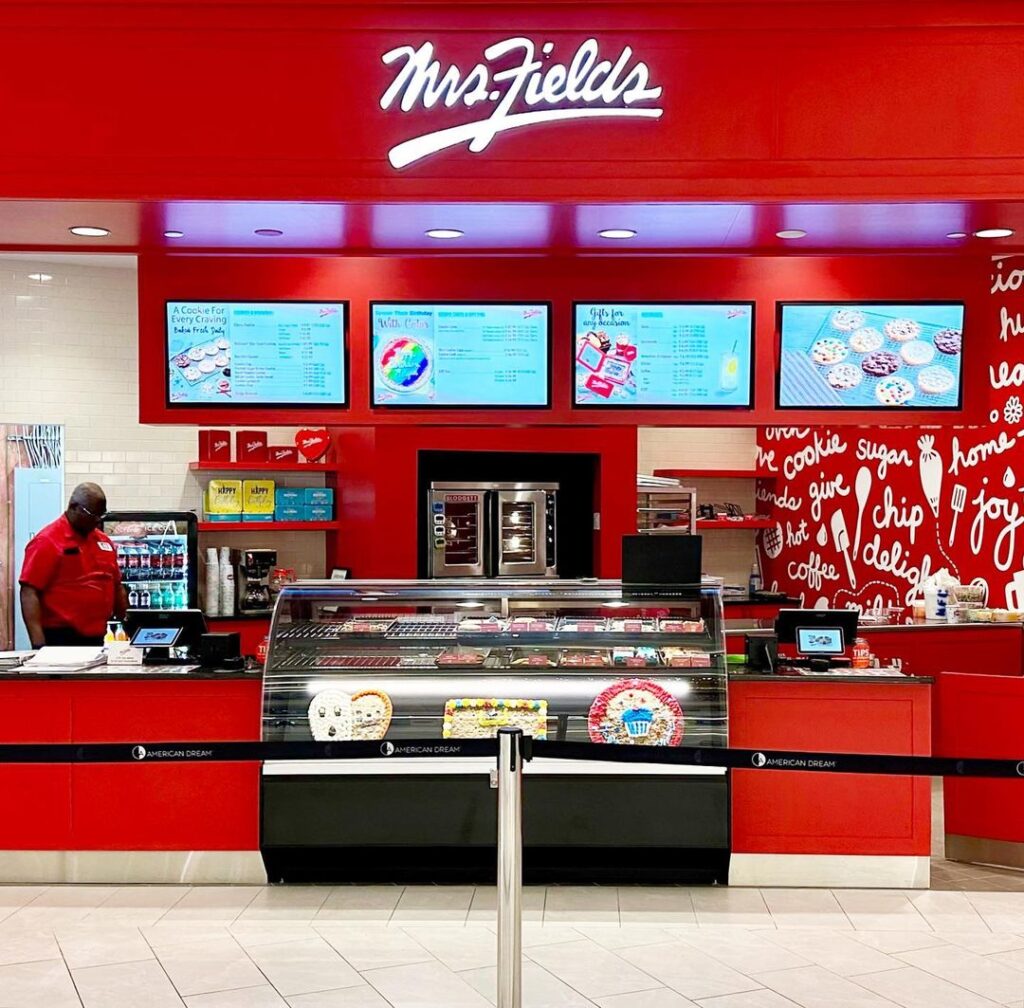 The storefront offers a wide variety of their popular cookies as well as giant customizable cookies for occasions like birthdays and other celebrations. The cookies are baked fresh daily and include flavors like chocolate chip and double chocolate.
Mrs. Fields is located inside the American Dream Mall at Court A. It is kosher certified by the Chof-K.
Check out the full kosher guide to the American Dream mall here