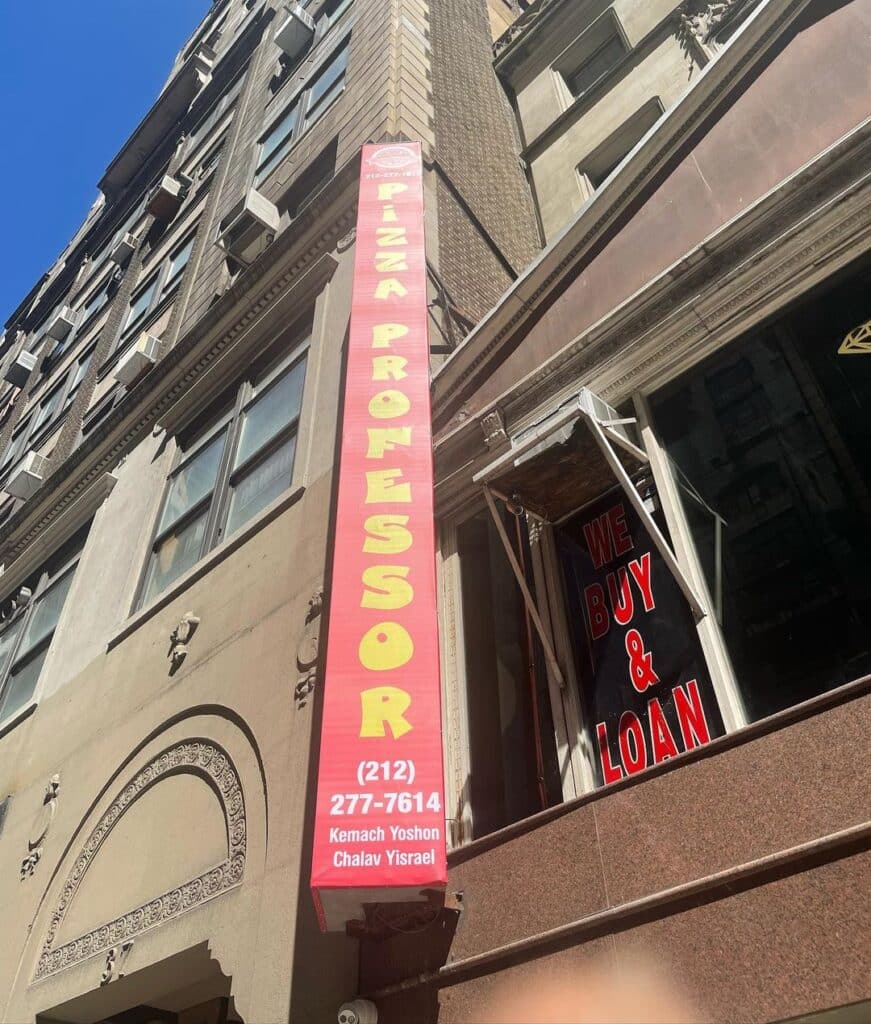 With locations in Brooklyn and Queens, Pizza Professor has made a name for itself through its creative pies and late-night hours. The pizzeria has recently opened a branch in Midtown Manhattan near the Diamond District and Rockefeller Center. You don't need a doctorate or a Masters degree to know that this is a welcome new kosher addition to the city.
Pizza Professor customers can customize their pies with over 30 toppings. Options range from classic to innovative and include an array of vegetables and cheeses as well as "meats," fries, and onion rings. Pizza Professor is well known for its dessert cinnamon sticks and dip.
Pizza Professor is located at 33 West 47th St, New York, NY. Customers picking up must head to the 3rd floor.
It is kosher-certified Chalav Yisroel, Kemach Yoshon by the VHQ. Please note that this location is for takeout & delivery only. There is no seating at this Pizza Professor location.

Hours of operation are 11am-7pm Monday-Thursday; Friday 11-2pm; Closed: Sunday and Saturdays