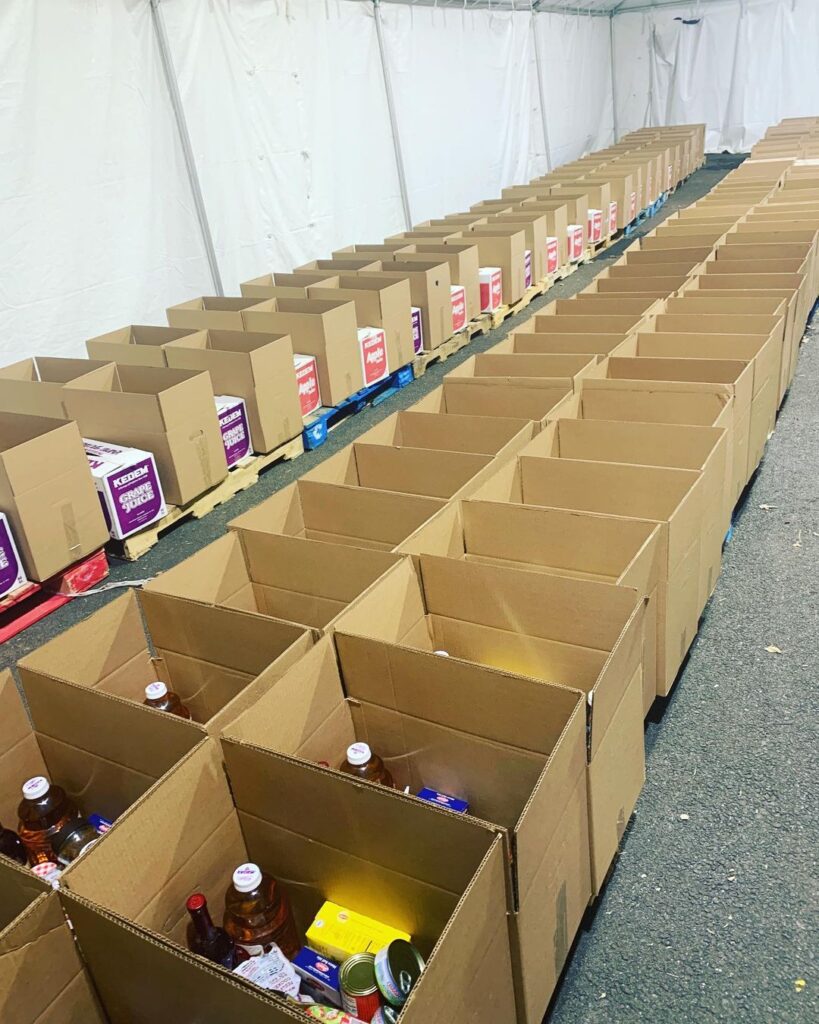 Prices on everyday staples from groceries to gas have shot up over the last year or so. This massive inflation makes getting by harder than ever. With this in mind, the chagim ahead may seem daunting and/or anxiety-inducing for many, with more and more Jewish families reliant on soup kitchens, food banks, and donations. For that reason, we are proud to partner with others in the kosher food world to bring you resources on making this season affordable AND beautiful.
Fellow kosher bloggers like @BusyinBrooklyn @PeasLoveNCarrots @TheRealMelindaStrauss @SpiceandZest and others have created affordable chag-ready recipes that are being shared on Instagram using the tag #yeswecanchag. You can share your easy & affordable chag-ready recipes there as well.
Below is a list of organizations throughout North America that are working hard to make sure that everyone has what they need for yom tov. If you are in need of assistance, please reach out to your local organizations. If you are able to donate or volunteer, we've provided links for both opportunities.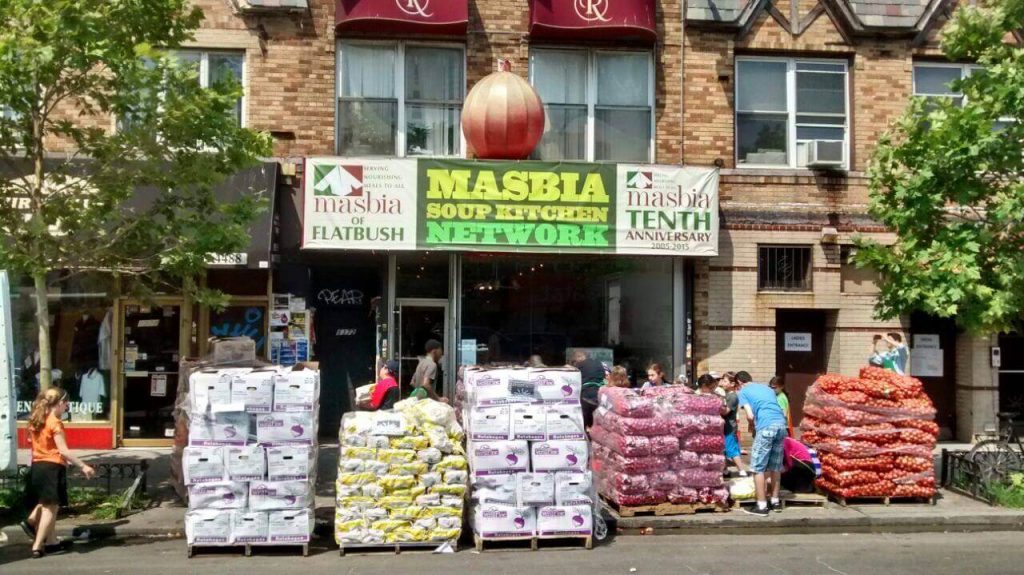 If you are fortunate enough to be in a position to help, we want to encourage you to please consider donating or volunteering your time at any of the organizations below. As we enter into the season of teshuva, what better time to grow our own list of mitzvot?
| | | | | | |
| --- | --- | --- | --- | --- | --- |
| Organization Name | City | State | Country | Link to Donate | How to Volunteer |
| Chasdei Kaduri | Toronto | ON | Canada | Donate | Volunteer |
| Tomchei Shabbos of Toronto | Toronto | ON | Canada | Donate | Volunteer |
| MADA Community Centre | Montreal | QC | Canada | Donate | Volunteer |
| The Family Store | Montreal | QC | Canada | Donate | Volunteer |
| Our Big Kitchen | Los Angeles | CA | USA | Donate | Volunteer |
| Tomchei Shabbos of Los Angeles | Los Angeles | CA | USA | Donate | Volunteer |
| Tomchei Shabbos of Denver | Denver | CO | USA | Donate | Volunteer |
| Tomchei Shabbos of Florida | North Miami Beach | FL | USA | Donate | |
| Chicago Chesed Fund | Chicago | IL | USA | Donate | |
| Kansas City Kosher Meals on Wheels | Overland Park | KS | USA | Donate | |
| Tomchei Shabbos of Greater Washington | Silver Spring | MD | USA | Donate | |
| Detroit Chesed Project | Detroit | MI | USA | Donate | Volunteer |
| Tomchei Shabbos of St. Louis | St. Louis | MO | USA | Donate | |
| Tomchei Shabbos of Middlesex County | Edison | NJ | USA | Donate | Volunteer |
| Project Ezrah | Englewood | NJ | USA | Donate | |
| Tomchei Shabbos of Lakewood | Lakewood | NJ | USA | Donate | |
| Tomchei Shabbos of Passaic/Clifton | Passaic | NJ | USA | Donate | |
| Tomchei Shabbos of Bergen County | Teaneck | NJ | USA | Donate | |
| Aishel Avraham of Las Vegas | Las Vegas | NV | USA | Donate | |
| Masbia (Borough Park) | Brooklyn | NY | USA | Donate | Volunteer |
| Masbia (Flatbush) | Brooklyn | NY | USA | Donate | Volunteer |
| Tomchei Shabbos of Boro Park/Flatbush | Brooklyn | NY | USA | Donate | |
| Jewish Community Center of Rockaway and Peninsula | Far Rockaway | NY | USA | (718) 327-7755 | |
| Tomchei Shabbos of 5Towns/Far Rockaway | Far Rockaway | NY | USA | Donate | |
| Leon Meyer Fund | Hewlett | NY | USA | 516-561-6868 | |
| Tomchei Shabbos of Rockland County | Monsey | NY | USA | Donate | |
| Tomchei Shabbos of New Rochelle | New Rochelle | NY | USA | Donate | |
| Met Council | New York | NY | USA | Donate | |
| Moshe Lehon Tomchei Shabbos (Lower East Side) | New York | NY | USA | Donate | |
| Oneg Shabbat of the West Side | New York | NY | USA | Donate | |
| Kehilat Pantry | Queens | NY | USA | Donate | |
| Masbia | Queens | NY | USA | Donate | Volunteer |
| Tomchei Shabbos of Queens | Queens | NY | USA | Donate | |
| Jewish Community Center of Staten Island | Staten Island | NY | USA | Donate | |
| Tomchei Shabbos of Cleveland | Cleveland | OH | USA | Donate | |
| JFCS Tomchei Shabbos of Philadelphia | Philadelphia | PA | USA | Donate | |
| JFCS Squirrel Hill Food Pantry | Pittsburgh | PA | USA | Donate | |
| Tomchei Shabbos of Pittsburgh | Pittsburgh | PA | USA | Donate | Volunteer |
| Jewish Collaborative Services | Providence | RI | USA | Donate | Volunteer |
| Tomchei Shabbos of Dallas | Dallas | TX | USA | Donate | Volunteer |
| Tomchei Shabbos of Houston | Houston | TX | USA | Donate | |