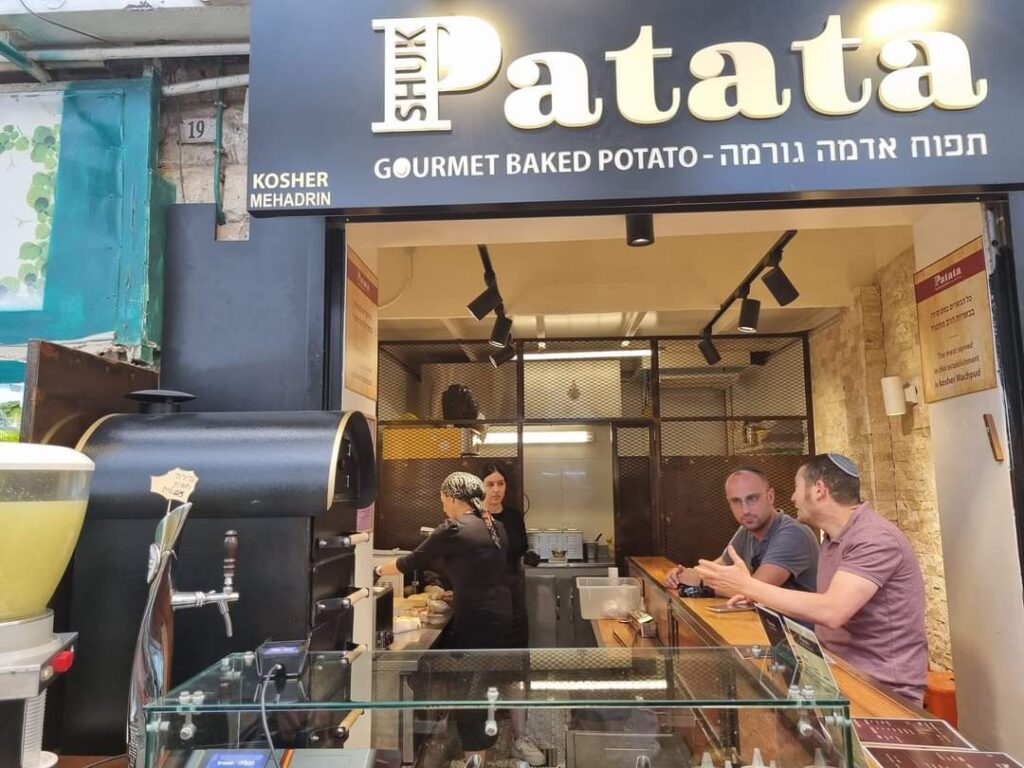 Hot Potato! A new meat baked potato stand has opened up in the Machane Yehuda market by a mother daughter duo, Olim Chadashim from Gibraltar.

The Patata menu features baked potatoes stuffed with smoked short ribs, ground beef, sausages, and chicken shawarma, plus plenty of sauces and toppings.

The stand looks like a fun addition to the massive culinary late night scene in the Machane Yehuda market.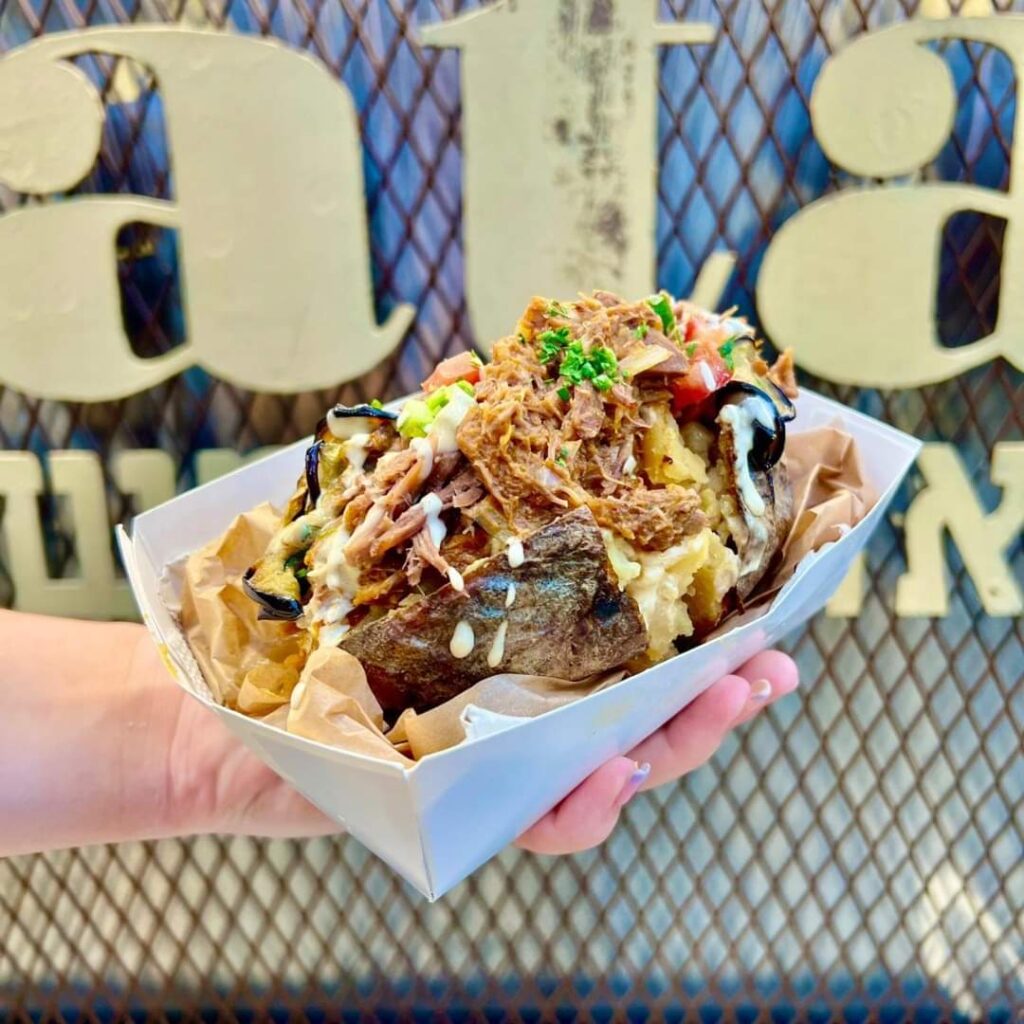 Patata is located at HaShaked 21, Jerusalem, Israel. It is kosher certified by Rabbanut Yerushalayim Mehuderet.

Patata is open from 11:00 am-4:30 am.
Thank you to Yehudah Jacobs (@theisraelifoodie) for compiling this article.