This is a sponsored post.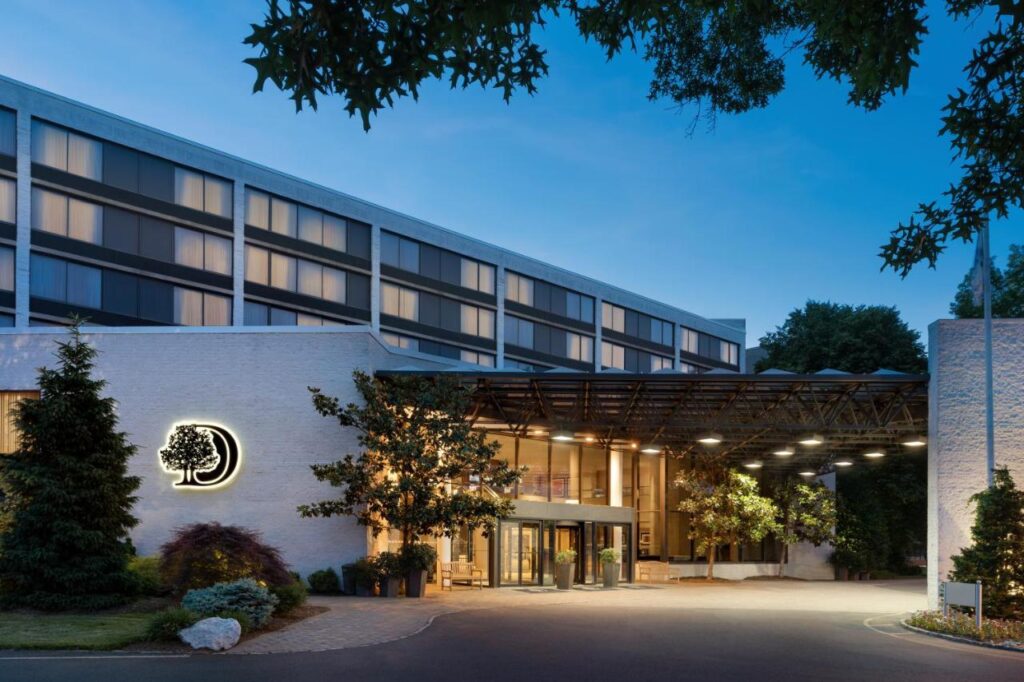 After two years on hiatus, Yeshiva University and Rabbi Isaac Elchanan Theological Seminary (RIETS) are excited to bring back the Yarchei Kallah Shavuos 5782 Retreat at the luxurious DoubleTree by Hilton Somerset Hotel and Conference Center in Somerset, New Jersey. Singles, couples, and families are invited to enjoy an extraordinary, meaningful, and Torah-filled Shabbos and Yom Tov immersed in learning. The retreat includes an incredible line-up of male and female Jewish thought leaders, including YU's president, Roshei Yeshiva, rebbeim and faculty, and shiurim, as well as beautiful and uplifting davening, throughout the Shabbos and Chag.
Click here for registration and details
The weekend includes a fantastic children's program run by our professional staff of educators that will feature toys, games, and exciting entertainment, allowing parents to engage in learning knowing their children are happy and cared for. In addition to meaningful learning, Yarchei Kallah will be offering a unique culinary experience of traditional dishes and gourmet flavors presented by JM Food Event Design.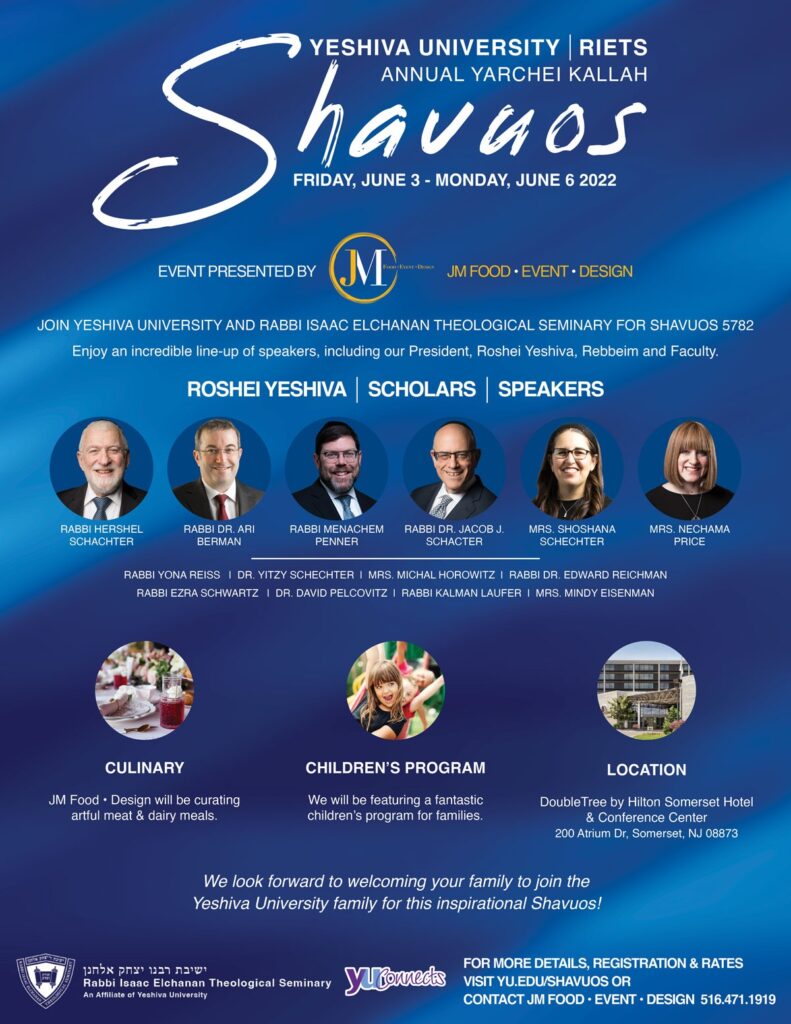 This program is geared for anyone who wants to spend Shabbos and Yom Tov with Torah scholars, including singles, couples, and families. Guests do not need to be affiliated with YU.
Click here for registration and details