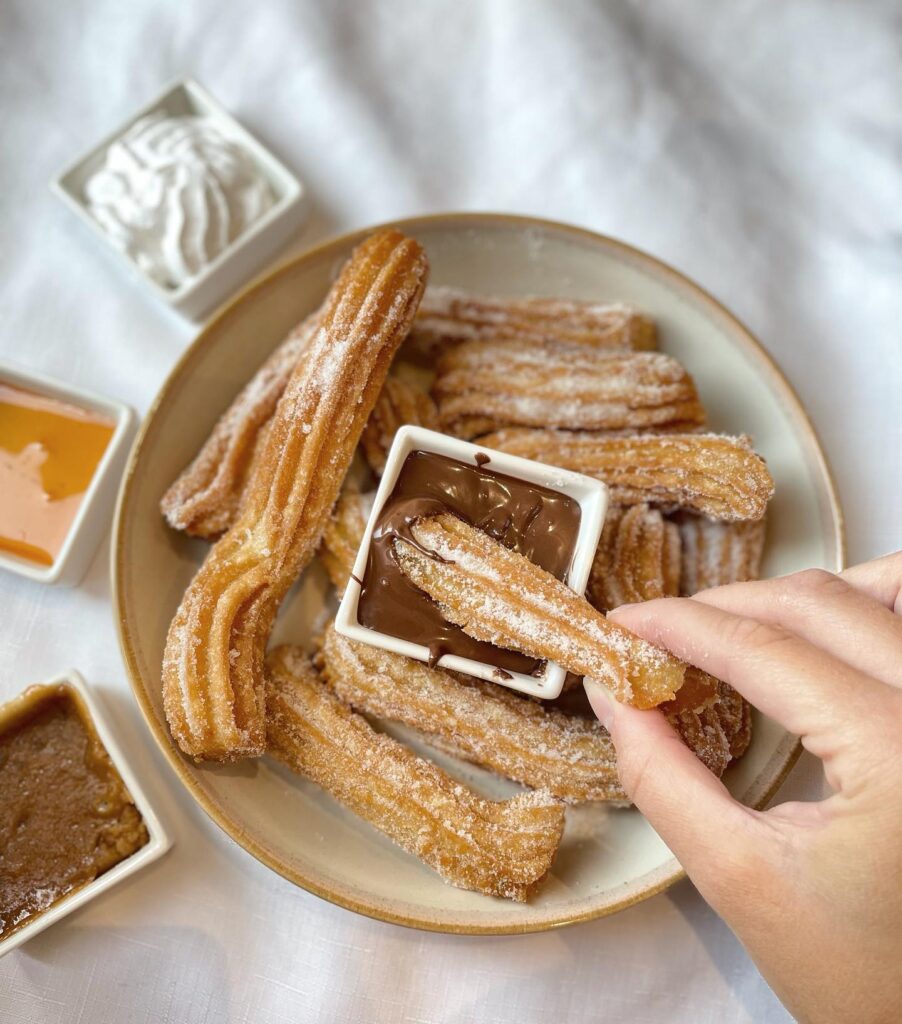 The Churros Factory is new to Golders Green and is ready to deliver fresh, warm churros until late in the night. This new delivery service follows a similar model to Insomnia Cookies in the States, a cookie shop known for delivering fresh cookies until 3am.
The Churros Factory offers their churros in a variety of packages which include varying quantities of churros and dips. Available dips include chocolate, dulce de leche, whipped cream and more.
Churros are made using all KLBD certified ingredients. The churros are Chalav Yisroel.
>>> Click here for the full menu
Orders can be placed through WhatsApp (+44 7741 871422). Churros can be picked up at 185 Golders Green Rd or delivered for a fee.
The Churro Factory is open from 3pm until very late.