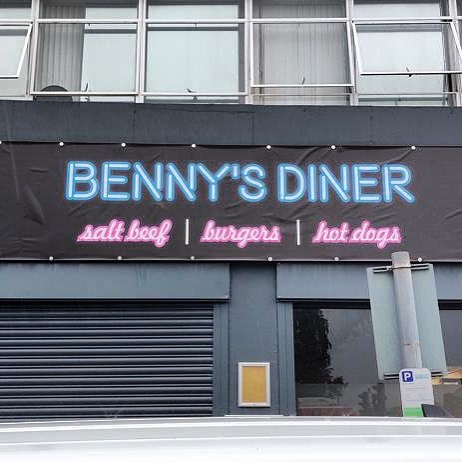 A New York style diner has opened in London's Edgeware suburb, offering a meat menu with traditional NY flavors.
Patrons of Benny's Diner will be transported across the pond through dishes like the Bronx Pastrami Sandwich, Bubba's Chicken Soup, and the Fratboy's Flaming Chicken Wings. The children's menu is American football-themed, featuring items such as the Buffalo Bills Burger Meal, or the Houston Texans Hot Dog Meal. Top off your meal with a selection of soft drinks, milkshakes, beers, spirits, and more.
Benny's Diner also offers dedicated gluten-free and vegetarian menus.