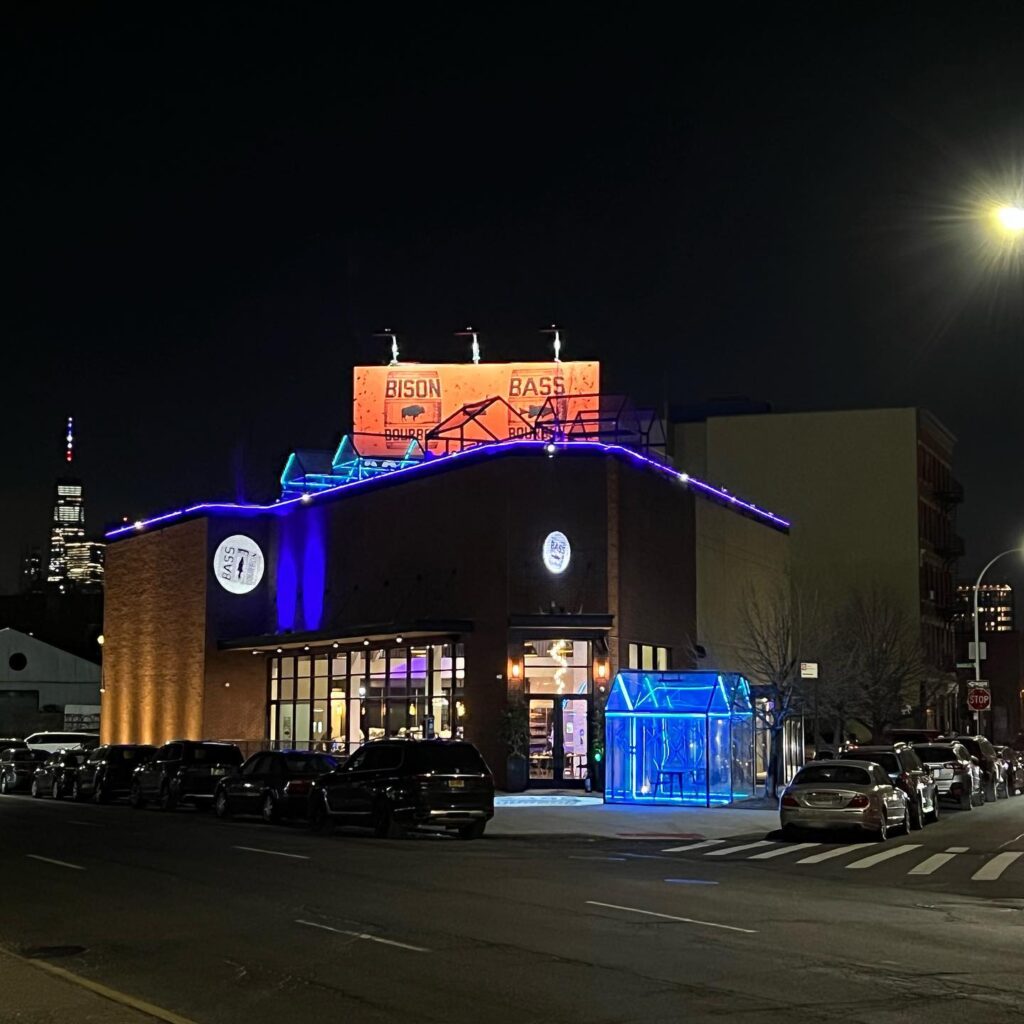 After lots of hype, Bass and Bourbon, the new dairy counterpart to Brooklyn's Bison and Bourbon, is finally in their soft opening phase. The restaurant is located in the Red Hook section of Brooklyn, near the Brooklyn Battery Tunnel, making it easy to access from out of town.

The kosher dairy fine dining restaurant offers a large variety of fish, salads, pizza, and handmade desserts.
The menu at Bass and Bourbon is a mix of innovative dishes and tried and true classics. You'll find a seared salmon crostini, mozzarella bites, and a tuna taco just in the appetizers alone. The rest of the menu features dishes like caesar salad, gremolata sea bass, potato leek ravioli, and an antipasto pizza. Diners can also enjoy a variety of hot and cold drinks, milkshakes, and cocktails.
A unique feature of the restaurant is their in-house Shul. This makes Bass and Bourbon a great option for a Bris – no need to travel between Shul and the restaurant.
Bass and Bourbon's rooftop seats 300 with New York City skyline views.
>>> Click here for the full menu
Bass and Bourbon is located at 113 Hamilton Ave, Brooklyn, NY.
It is kosher certified by Tartikov Kashrus.