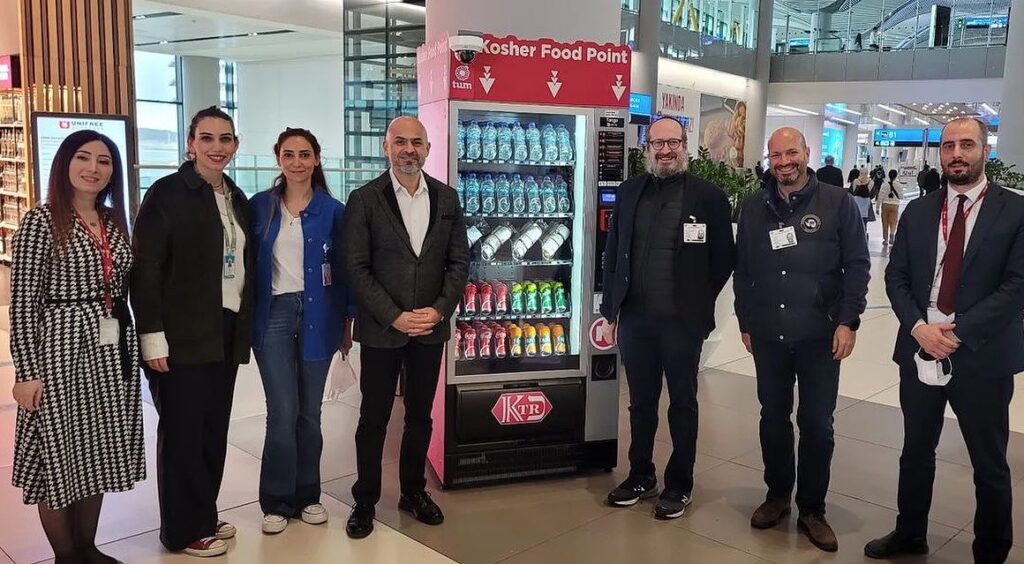 Over a million people fly Turkish Air from North America to Israel each year, and the route always includes a layover in Istanbul. Thanks to a partnership between OK Kosher and Rabbi Mendy Chitrik of Istanbul, kosher food is available inside the Istanbul airport (IST) for the first time.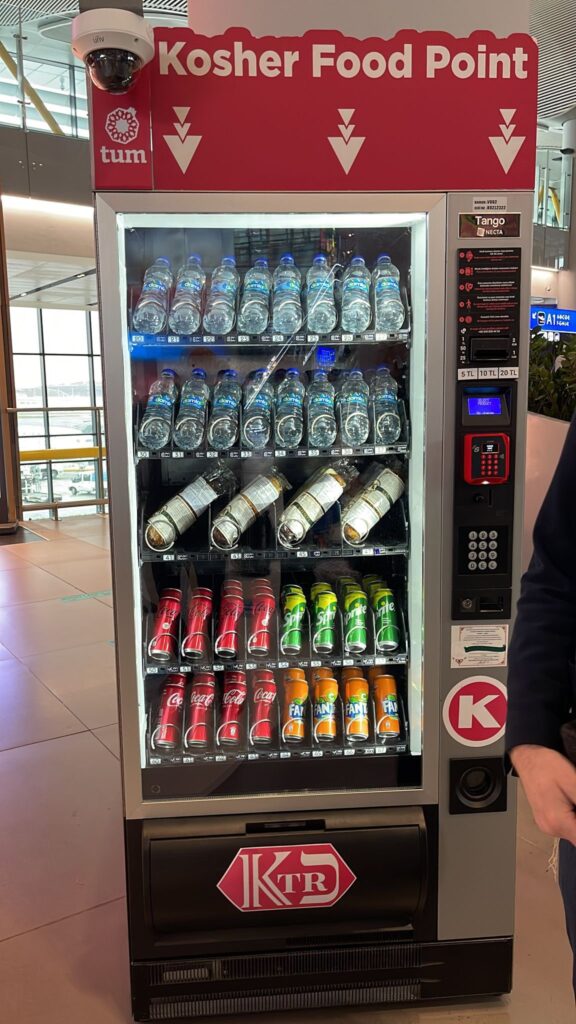 Sandwiches, cakes, and pastries will be available in vending machines, and hot meals will be served in the business lounges. Hot food is double wrapped to allow it to be heated in the airport's ovens. Currently, the vending machine serves kosher sandwiches and drinks. Kosher food is also available in the IAG airport lounge and the Turkish Airlines Miles&Smiles Lounge.
The kosher vending machine is located between Concourse A and Concourse B, in front of the Starbucks.
The airport lounge is located on the mezzanine floor of the international terminal. Access is available for priority pass holders, many other travel programs, or for a fee.

The kosher food is provided by the La Casa Catering Company and all proceeds go towards needy Turkish Jews.
All of the food is kosher certified by the Chief Rabbi of Turkey Isaak Haleva (KTR, the Turkish Rabbinate), Rabbi Mendy Chitrik, and the OK.