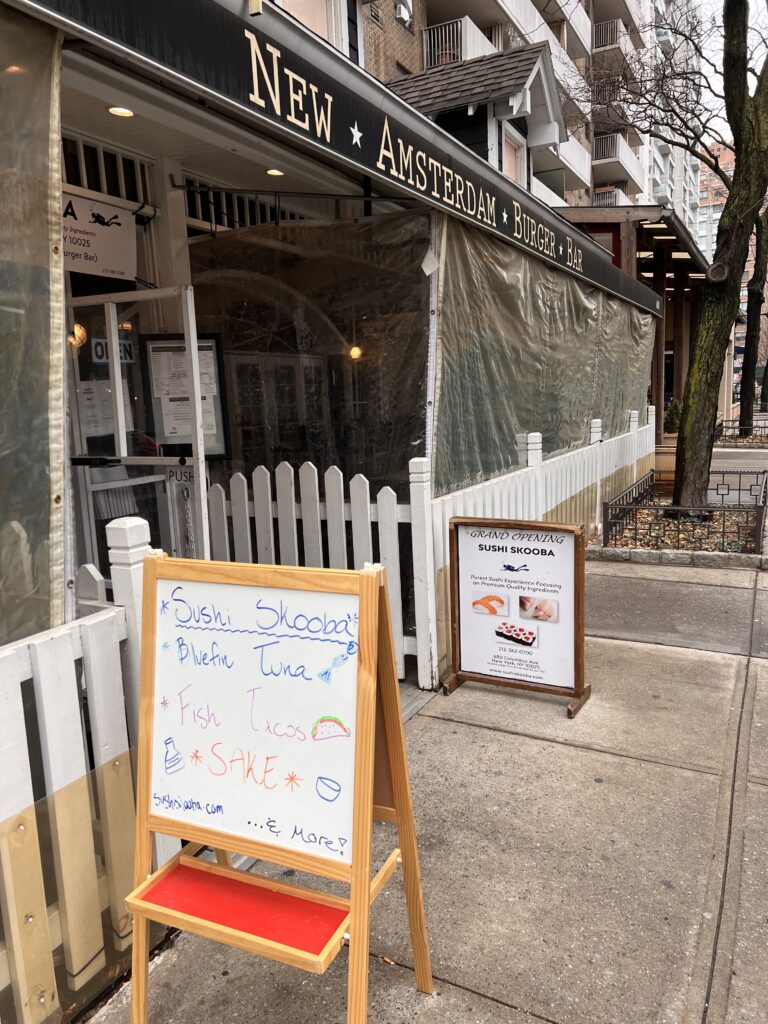 Hidden inside New Amsterdam Burger Bar on the Upper West Side of Manhattan is a relatively new hidden gem. Sushi Skooba is essentially its own restaurant, yet it happens to be located within the popular kosher burger establishment. Both Sushi Skooba and New Amsterdam Burger Bar are run by Chef Yossi Charlap.

Diners can order from both the sushi menu and the burger menu, making it easy for half a party to enjoy a high-end sushi experience, and the other half to relish a classic burger and fries.
The menu at Sushi Skooba is carefully curated to offer the best that sushi has to offer. The upscale fish menu focuses on three fish: salmon (including fatty salmon), tuna (including toro) and kanpachi (amberjack/yellowtail), and includes sashimi, nigiri, maki, ceviche, and more within each category. Moreover, Sushi Skooba makes their own sushi rice using a signature blend of seasonings to ensure that they meet the highest standards of taste and freshness.

The menu also offers a few more signature sushi rolls that seek to blend the burger menu with the sushi menu. For example, the Teriyaki Salmon and Broccolini roll fuses the sushi grade fish with the broccolini available on the Amsterdam Burger menu. Diners can also request kosher certified sake imported in from Japan, which pairs well with the sushi offering.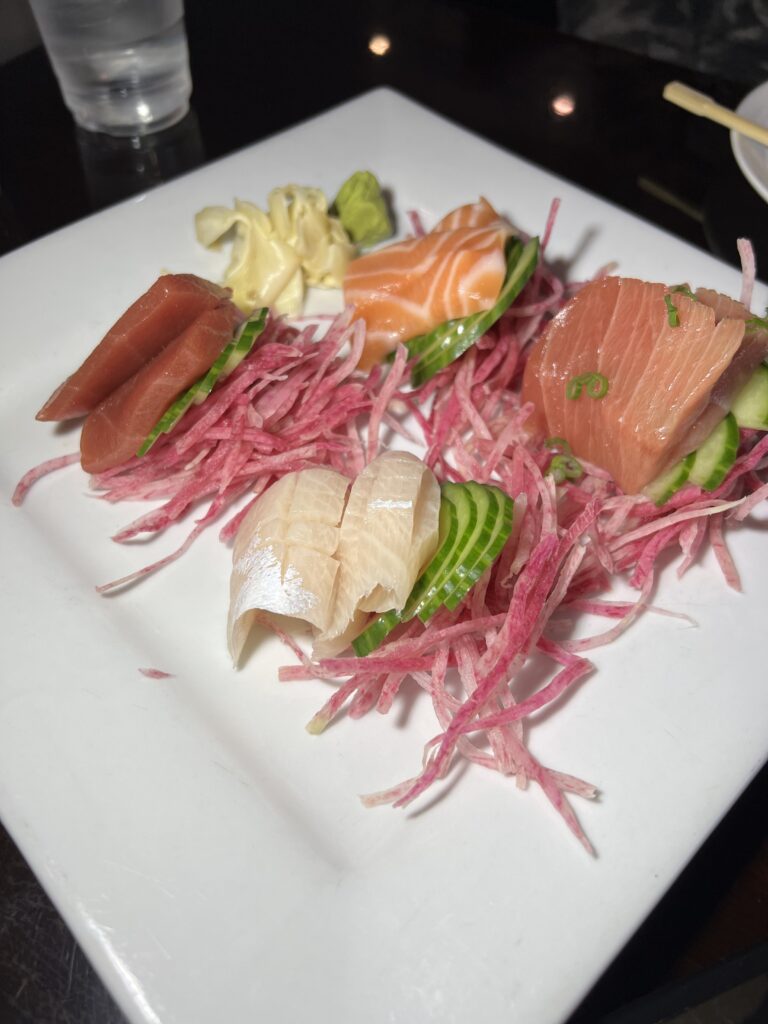 We spent some time on the Upper West Side this week and had the opportunity to visit Sushi Skooba. Read our review here.
>>> Click here for the full menu
Sushi Skooba is located inside New Amsterdam Burger Bar at 680 Columbus Ave. It is kosher certified by Rabbi Marmorstein/Mehadrin Kashrus.
Sushi Skooba is open Sunday-Thursday 12pm-10pm.