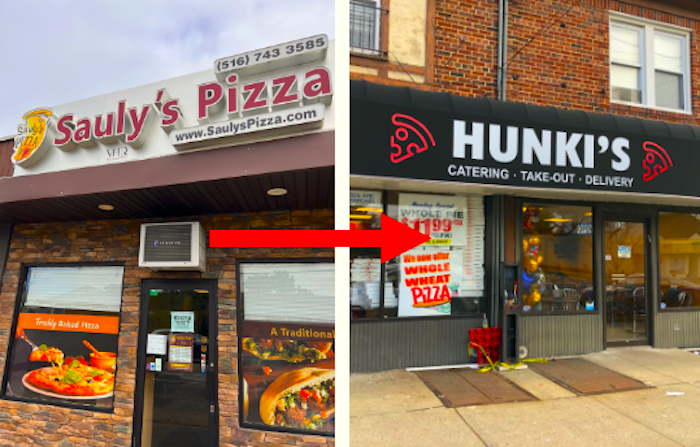 We're starting to see resolutions to how the kosher pizza world is shaking out in West Hempstead, NY (Long Island). Relative newcomer, Sauly's Pizza – which opened in late 2019, is taking over the recently closed Hunki's Pizza on Hempstead Avenue. Hunki's Pizza was a West Hempstead institution for a few decades and with its recent change in ownership (back in early 2019) has closed its WH location and opened as a Hunki's Pizza & Bar in the 5 Towns.
In the larger location, Sauly's Pizza will be adding or changing the following to its existing offering:
18in pizza pies, made by hand (instead of the previous 16in pies made by machine)
Upscale salad items
New pasta and fish dishes

Sauly's ownership expects to be fully moved over from their current Nassau Blvd location into the Hempstead avenue location within the coming weeks.

The current Sauly's location will most likely be replaced by another kosher restaurant, although likely not-dairy. Details around this have not been solidified at this time.

The new location for Sauly's Pizza will be at 336-338 Hempstead Avenue, West Hempstead, NY. The pizzeria is under the kosher supervision of the VHQ.