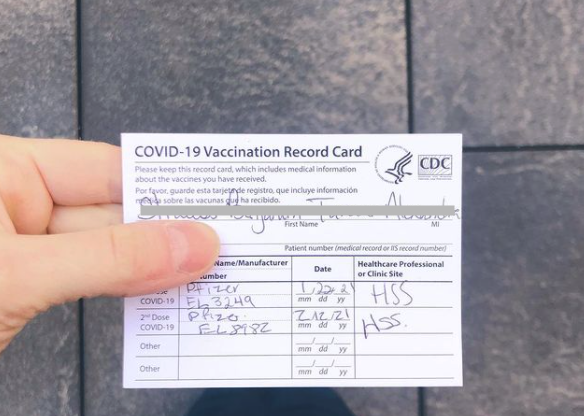 Proof of Vaccinations will be required at many NYC businesses and venues, including restaurants
New York Mayor Bill de Blasio announced a new policy on Tuesday (8/3) that requires people to show proof of at least one Covid-19 vaccination to dine inside restaurants, work out at a gym, attend a play on Broadway, and more indoor activities.
The new program, which is similar to mandates issued in France and Italy in the last month, is dubbed "unlock New York City" and will begin Monday 8/16, with enforcement set to start Monday 9/13, according to City Hall.

Enforcement and the fining businesses that don't comply will fall to the city health department, though the details still need to be worked out in the coming weeks, according to the mayor.
Indoor movies and concerts will also require people to show proof of vaccination to enter.
People will be able to continue to dine outdoors without showing proof of vaccination at any New York City restaurant.
It is unclear at this time how this plan will enforce this policy on children, who are largely unvaccinated at this point.