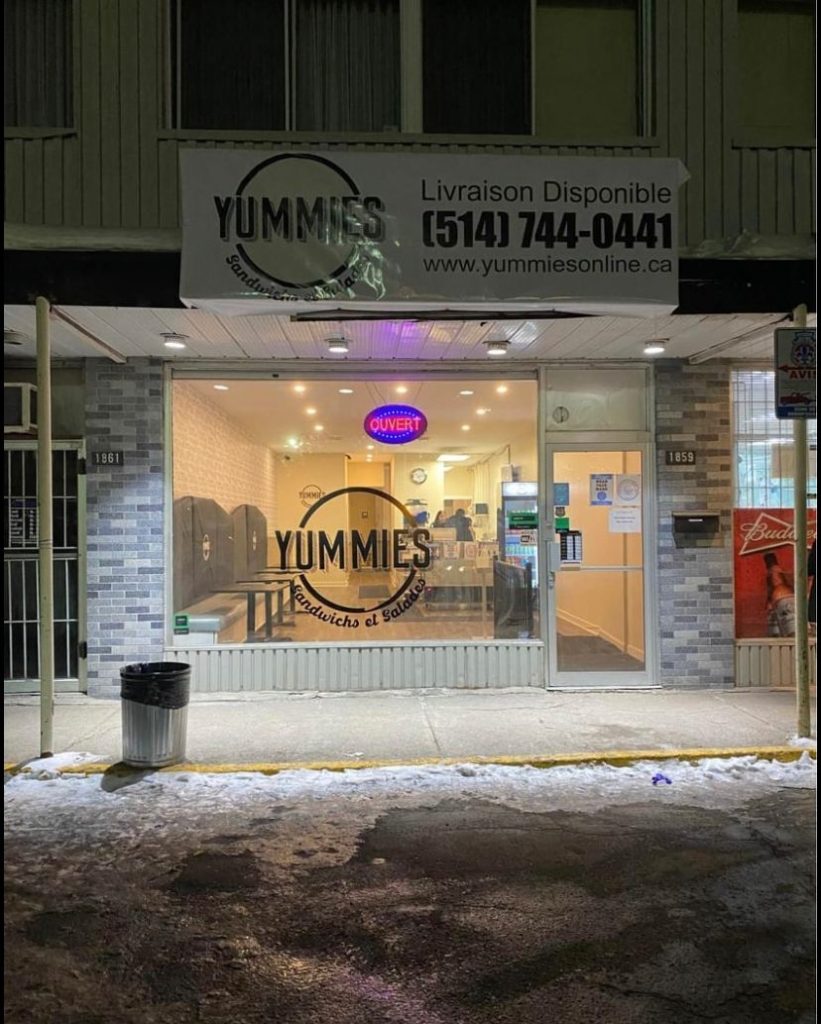 Israel may be out of reach to most of us these days, but that doesn't mean that you can't get the food! Yummies is a new sandwich and salad bar that is serving up tons of authentic Israeli staples.

A quick glance at the menu will reveal dishes like sabich, chummus, shakshouka, malawach and more. Yummies also offers a soup of the day, a selection of wraps, salads, and of course, dessert.
>>> Click here to see Yummies' full menu
Yummies is located at 1859 Rue Saint-Louis, Saint-Laurent, Quebec. It is kosher certified by the KSR.
Yummies is open Sunday – Thursday: 11am – 8:30pm, Friday: 10am-2pm.