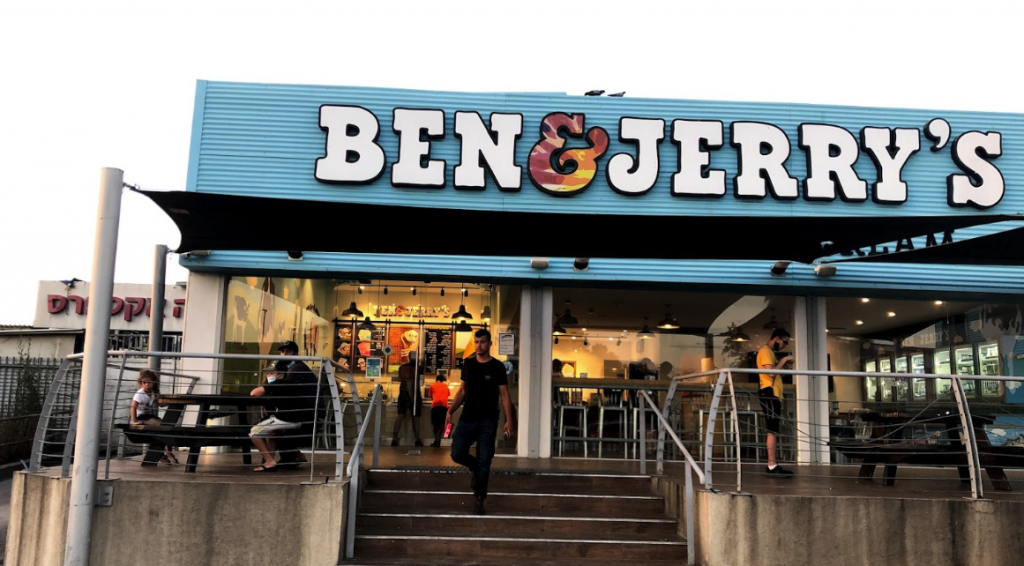 It's not every day that an ice cream company originally founded by Jews makes international headlines with political statements and performative gesturing. But just a day after National Ice Cream Day in the US, the Half Baked board at Ben & Jerry's announced it will no longer be distributing its famous ice cream to the "Occupied Palestinian Territories," meaning Judea & Samaria (the West Bank) and East Jerusalem (i.e. the Old City), but specifically the Jewish towns in those areas.
While the company's announcement, made by corporate owner Unilever, did state that it will continue its distribution in Israel from its Israeli facility, it did note that it will be severing ties with that facility in 1.5 years when their contract is up. Additionally, the B&J's board noted in follow-up interviews that had they had their way, they wanted to boycott all of Israel entirely and pull out of that market.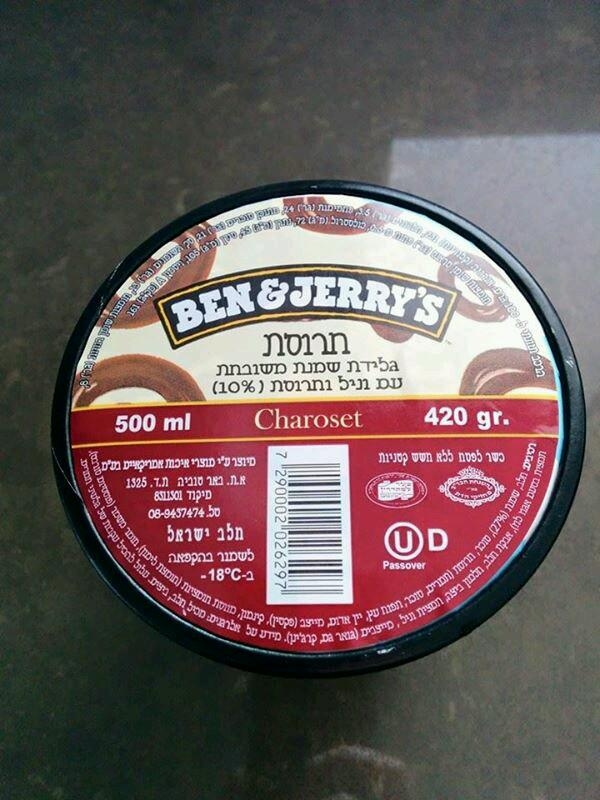 While Ben & Jerry's has capitulated to the oft antisemitic BDS movement against Israel, kosher markets that have carried the kosher ice cream product have started to clap back. Within hours of Ben & Jerry's announcement that it is removing its products from Jewish communities in the Middle East, kosher and non-kosher supermarkets and chains in the West have been announcing the boycott of Ben & Jerry's products from its shelves.
IMPORTANT NOTE: Ben & Jerry's ice cream in Israel is made by an Israeli-owned facility (at least for the next 1.5 years) employing hundreds of Israelis. This company should not be boycotted if you want to support the Israeli business and workers. Please continue to support the Israeli Ben & Jerry's as they've withstood a lot of pressure from corporate.
Here's a list of markets currently boycotting the Unilever-owned ice cream brand:
| | |
| --- | --- |
| Market Name | Location(s) |
| Aroma Kosher Market | Multiple FL locations |
| Aron's Kissena Farms | Queens, NY |
| Breadberry | Brooklyn, NY |
| Cedar Market | Teaneck, NJ |
| Everfresh Supermarket | Great Neck, NY |
| Evergreen Market | Monsey, NY |
| Glatt Express Supermarket | Teaneck, NJ |
| Gourmet Glatt | Multiple NY & NJ locations |
| Grand & Essex | Bergenfield, NJ |
| Gristedes | Multiple NY locations |
| Holon Foods | Brooklyn, NY |
| KolSave | Lawrence, NY |
| Kosher Kingdom | Melbourne, Australia |
| Market Maven | Baltimore, MD |
| Moisha's Supermarket | Brooklyn, NY |
| Morton Williams | Multiple NY & NJ locations |
| The Pomegranate Market | Brooklyn, NY |
| Riverdale Kosher Market | The Bronx, NY |
| Sarah's Tent | Chicago, IL |
| Seasons Market | Multiple NY & NJ locations |
| Shalom Kosher | Silver Spring, MD |
| Shop Delight Supermarket | Great Neck, NY |
| Wesley Kosher | Monsey, NY |