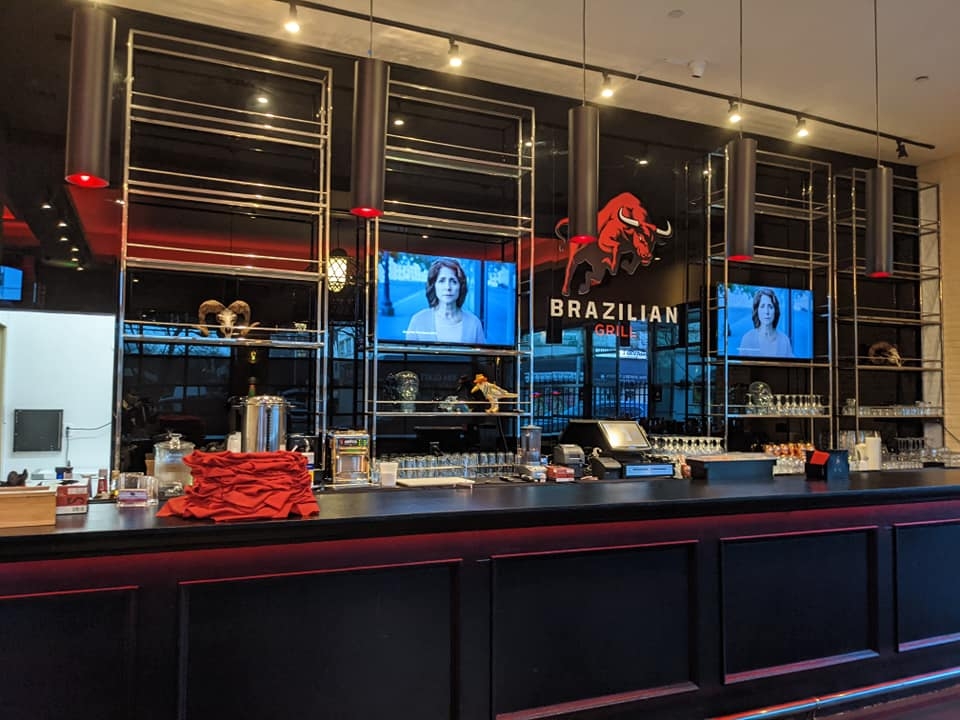 Fresh Meadows has welcomed two new kosher meat restaurants in Queens earlier this Spring. Hibachi fans need not fear the loss of the unique dining experience – since Kampai Hibachi is the first of the two new restaurants. The second is called Brazilian Grill and offers the only kosher Brazilian all-you-can-eat Rodizio dining experience in the U.S.
Both restaurants share the former location of Meo Hibachi, and before it Shipudei Tziporah, and Meatos.
A highlight of the Brazilian Grill experience is their unlimited meats menu option (similar to Israel's Brazilian restaurant, Papagaio). For just $85/pp, guests can get an endless supply of the restaurant's fire-roasted meats and side dishes, plus an unlimited salad bar. The meats include turkey breast, lamb riblets, rib eye, beef sausage, and more.
>>> Click here to see Brazilian Grill's Rodizio (unlimited) Menu
>>> Click here to see Brazilian Grill's Regular Menu
Kampai Hibachi and Brazilian Grill are both located at 185-01 Union Turnpike, Fresh Meadows, NY.
Both restaurants are certified by the Vaad Harobonim of Queens (VHQ).
Brazilian Grill is open Sunday 12pm-11pm and Monday-Thursday 5pm-11pm.
Kampai Hibachi is open Sunday-Thursday 5pm-11pm
Image Credit: Paul Gurwitz