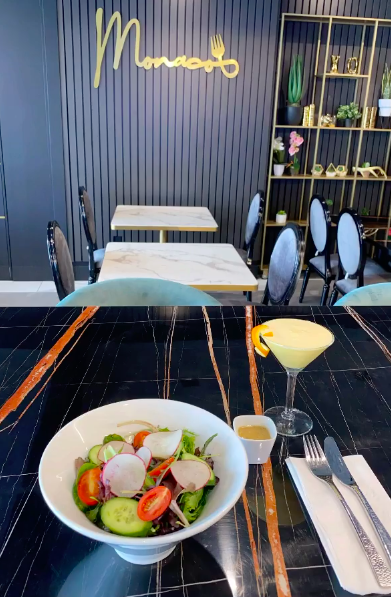 Operated by The Boulevard Event company, Monaco Encino is a brand new kosher restaurant, just outside the heart of Los Angeles in the San Fernando Valley town of Encino. Monaco is a fine dining, European Fusion restaurant, featuring Italian, Greek, French, Spanish and Israeli flavors. Monaco's "express" lunch menu is currently available, and the dinner menu will launch in early April.
The menu at Monaco is of the elevated Middle Eastern sort. It hops on the Golden Mylk trend with the Golden Chummus, featuring chickpeas, peanuts, techina, garlic, citrus, turmeric, candied black olives and crostini. The Golden Mylk trend, where turmeric is added to everything from oatmeal to lattes, has been popular amongst influencers for its health benefits and its beautiful color. Monaco's menu also includes the Street Kebab (spiced lamb, beef, techina, spicy mayo, harissa, ketchup, sumac onions, persian pickles, tomato and scallions on a fresh brioche bun). Salads, as well as more appetizers and sandwiches are available as well. As you can see above, each menu item is crafted with a variety of flavors to create unique flavor profiles.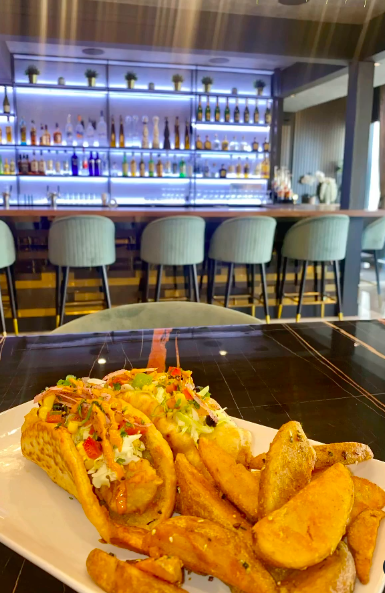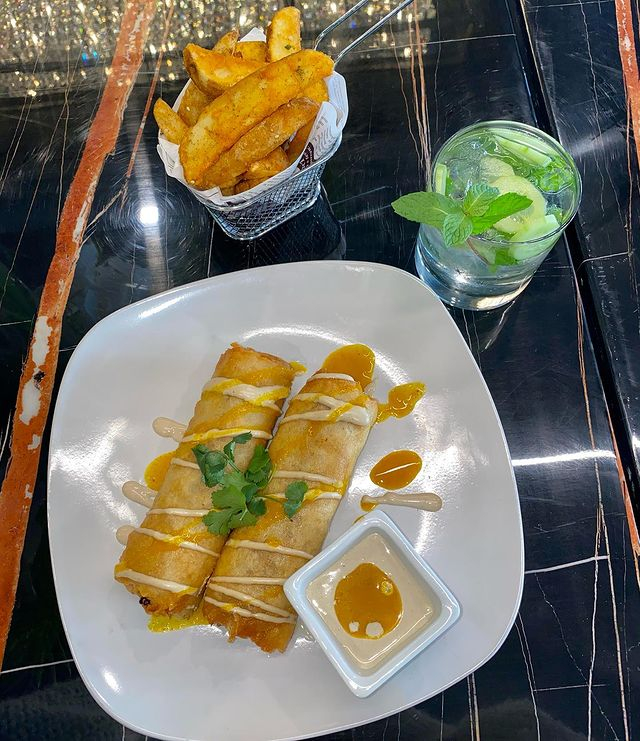 Monaco Express is located at 16610 Ventura Blvd, Encino, CA. It is kosher certified by Kosher LA.
Monaco Express is open Monday-Thursday 11am-4pm, and Fridays 11am-2:15pm.