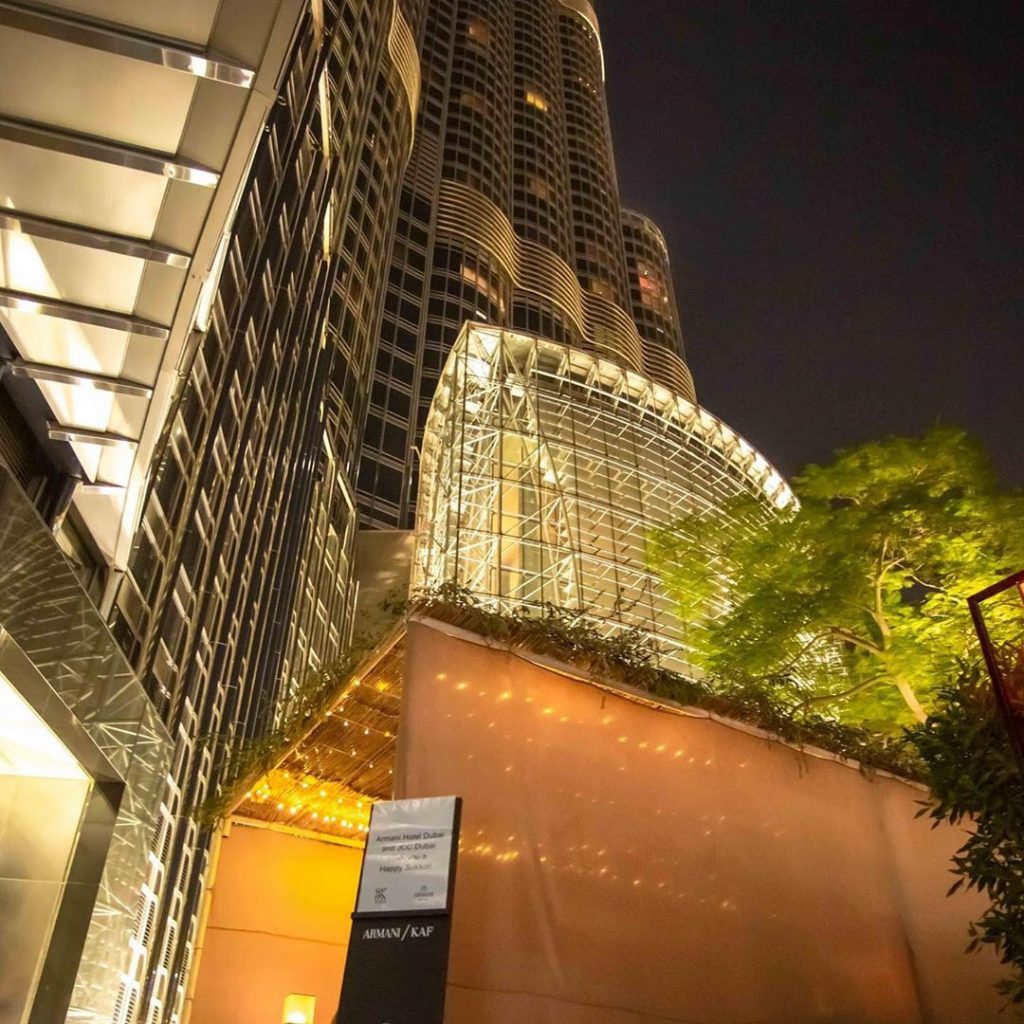 With the recent opening of Dubai's first ever glatt kosher restaurant, Armani/Kaf, it would only make sense for the UAE's first ever public sukkah.
Located right outside the entrance to the Burj Khalifa, the world's tallest building, the sukkah is overseen by Rabbi Levi Duchman, the Rabbi of the UAE.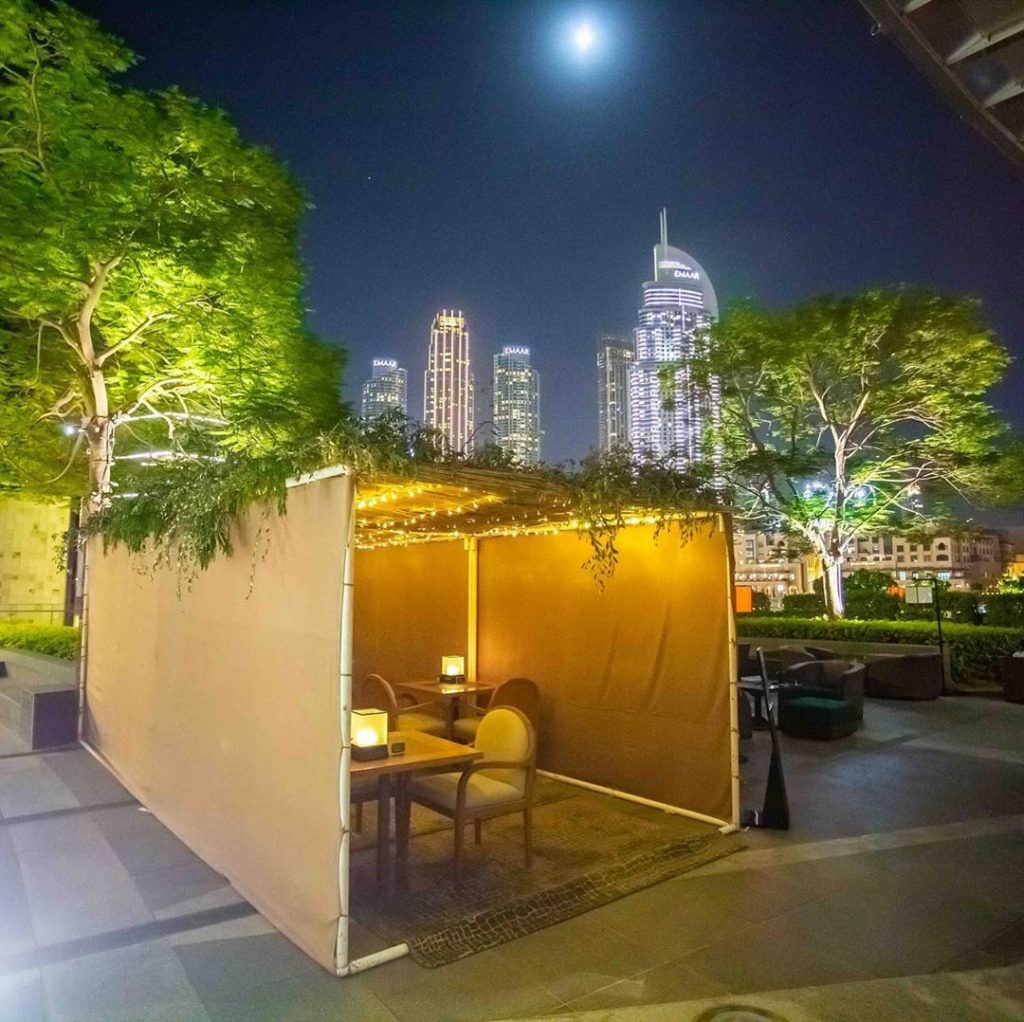 "Rabbi Levi Duchman inspects lulavim and esrogim for members of the Jewish community of the UAE in the sukkah at the JCC synagogue, in Dubai, UAE. Rabbi Duchman, who oversees kosher in the UAE, has been importing arba minim for Jewish community of the UAE for several years, where he lives and serves, along with other kosher items like beef and wine."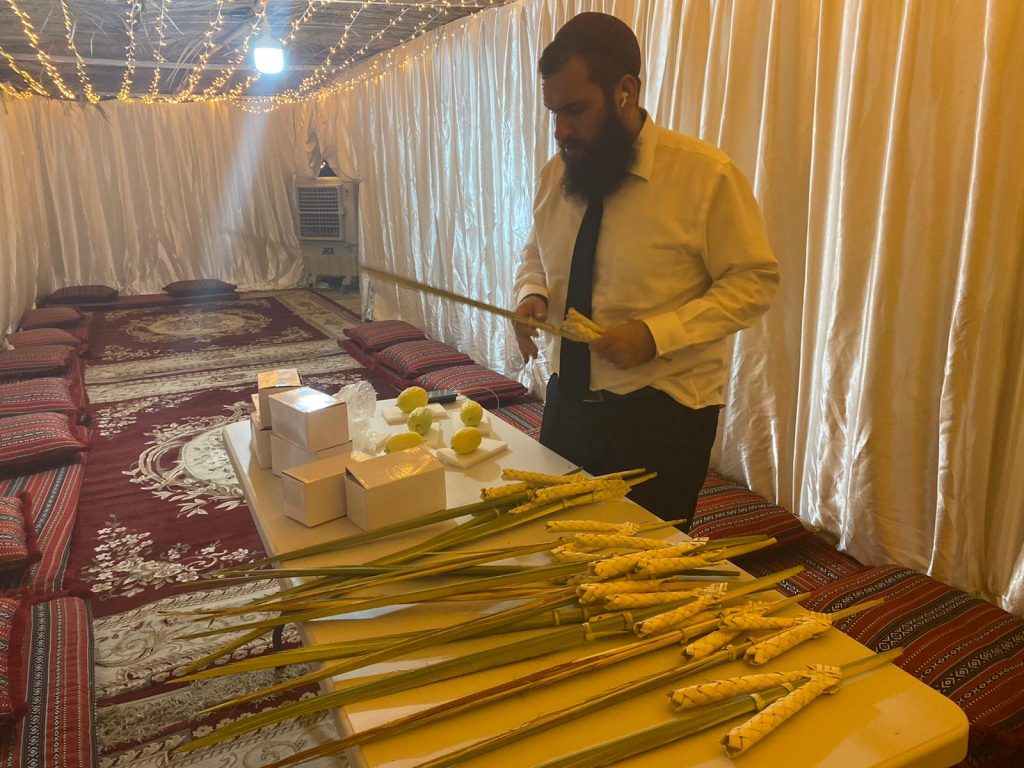 Lots of kosher related news have been coming out of the UAE over the last couple months. Click here to read more.