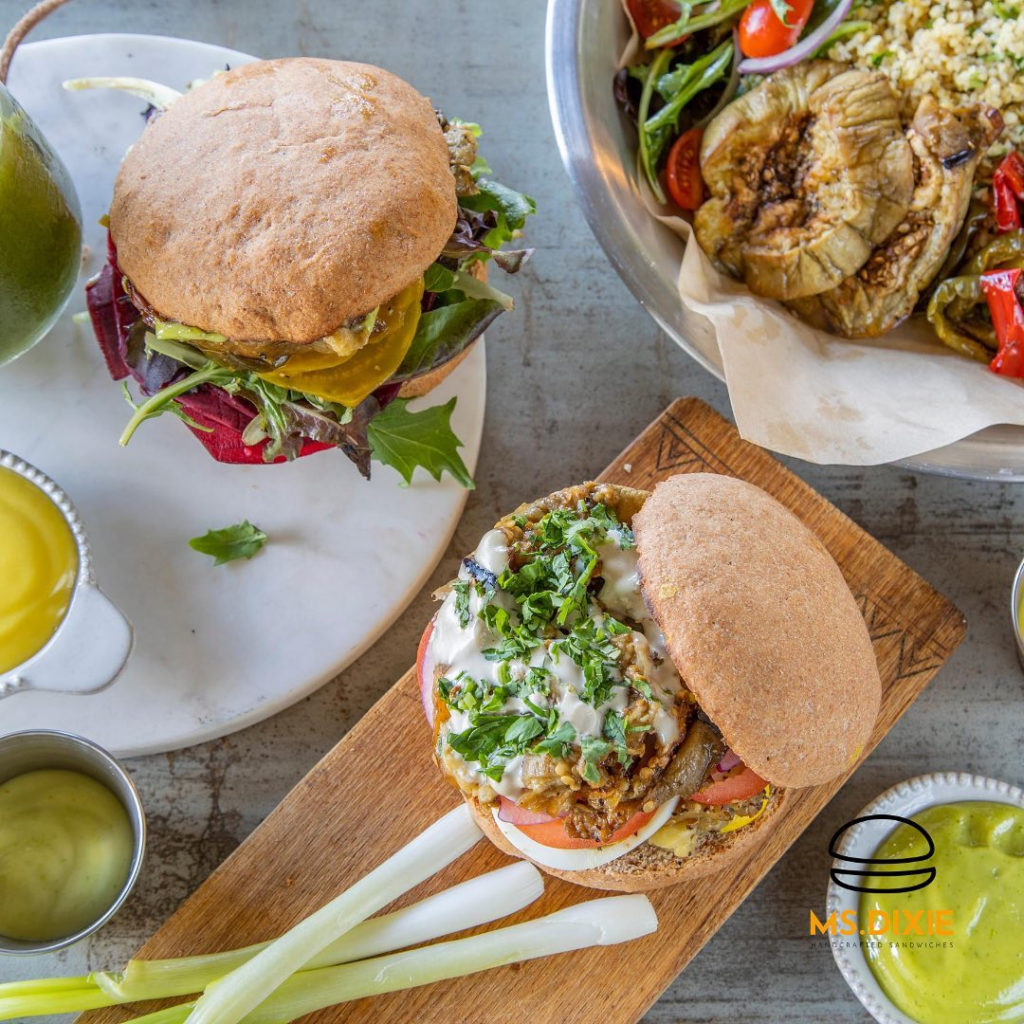 A new fresh and healthy dining option has arrived in the Miami area for takeout and delivery. Dubbed Ms. Dixie and located in Aventura, the restaurant concept is home cooked meals that aim to be beautiful and tasty.
Fresh grain bowls and salads are on the menu, with fried chicken, roasted chicken and brisket all available as an addition. The menu also has plenty of creative sandwiches that can be served on either a white or spelt bun. Ms. Dixie tops their sandwiches with unique sauces, like their preserved lemon aioli and jalapeño paste.
Scroll down the Ms. Dixie's menu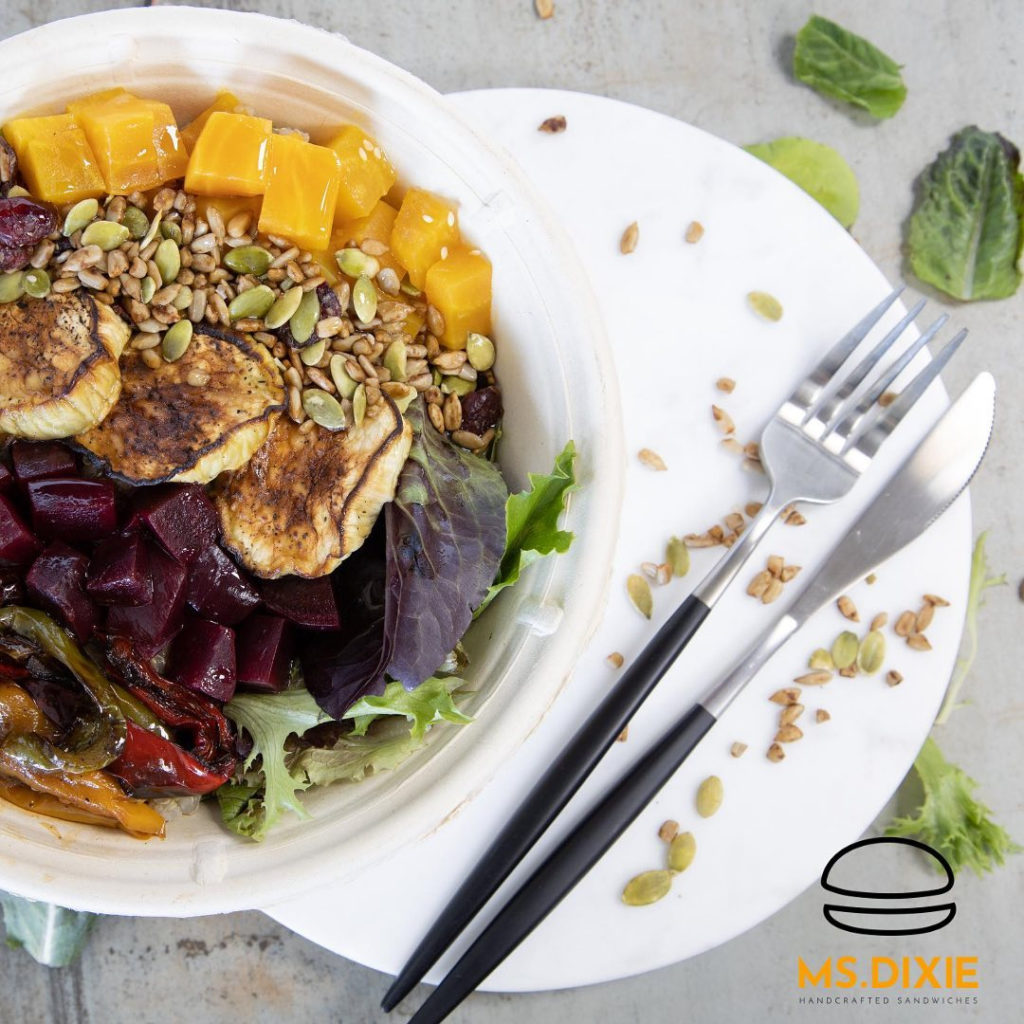 Ms. Dixie is located at 21000 W. Dixie Hwy, Miami, FL. They are kosher supervised by Rav Golowinski.
Ms. Dixie is open daily from 10am-6pm.
Ms. Dixie Menu
Ms-Dixie-Kosher-Miami-Aventura-Fresh-Full-Menu