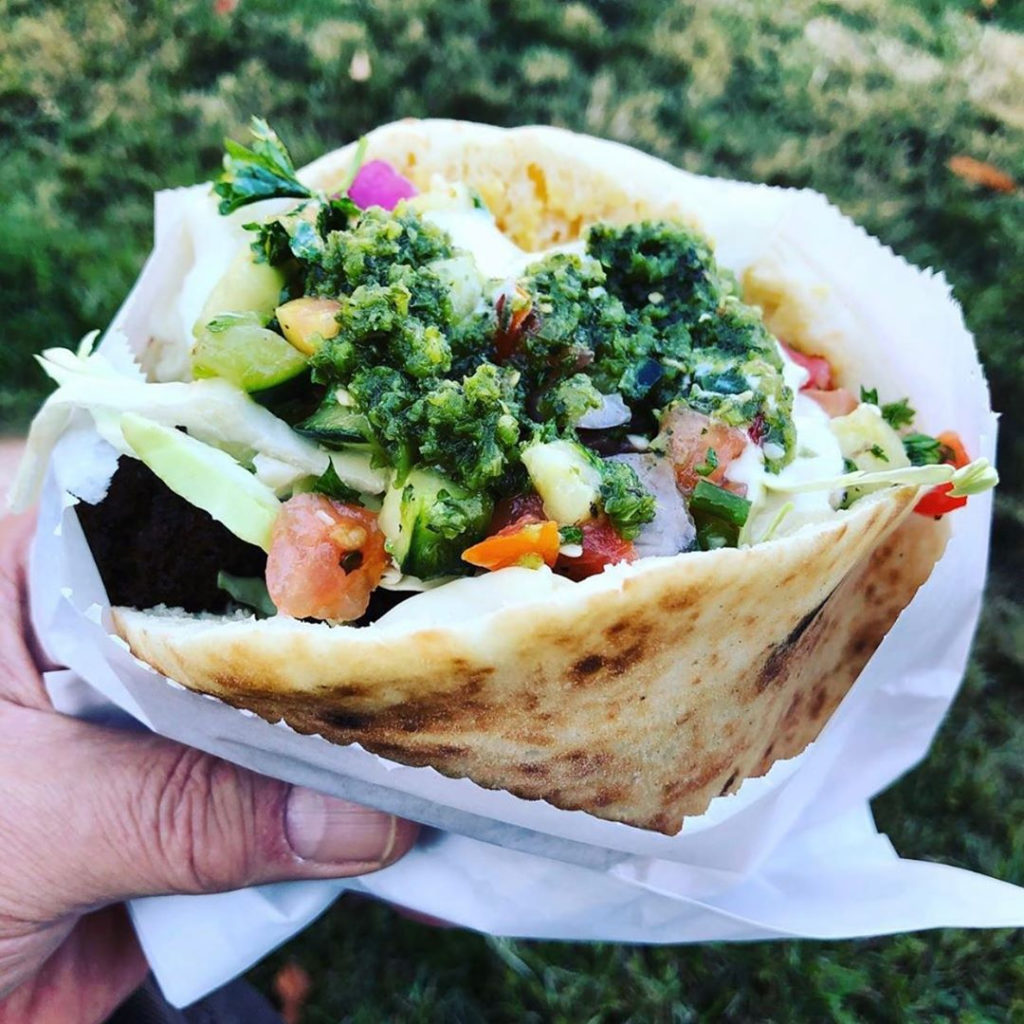 Garbonzos, a 90s era Portland, Oregon falafel chain, has been revived as a food cart. Located in the parking lot of the local JCC, Garbonzos uses the same falafel recipes as they did over twenty years ago.
The owner of Garbonzos, Allen Levin, previously owned three branches of the restaurant in Portland. After making the switch to catering, and managing the cafe at the local JCC, Levin has revived Garbonzos as a way to survive the pandemic. The food cart has allowed him to keep his entire staff at work.
Garbonzos is fully vegan, serving falafel and more on either loaded pitas or plates. The cart is also halal and gluten free, making it a great option for all different dietary needs.
The food cart is located in the MJCC parking lot at 6651 SW Capitol Hwy Portland, OR. It is kosher certified by Oregon Kosher.
Garbonzos is open Sunday-Thursday 11am-7pm, and Friday 11am-5pm.