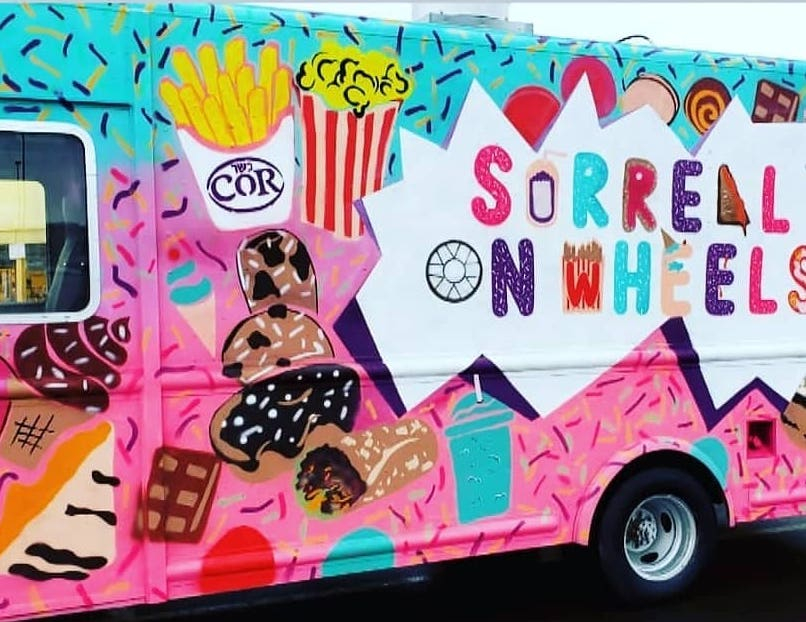 "Surreal on Wheels" is the name of Surreal Sweet's new Toronto food truck. Surreal Sweets is a popular Toronto bakery serving breads, cakes, pastries and dips and the owners recently expanded the business to include a food truck.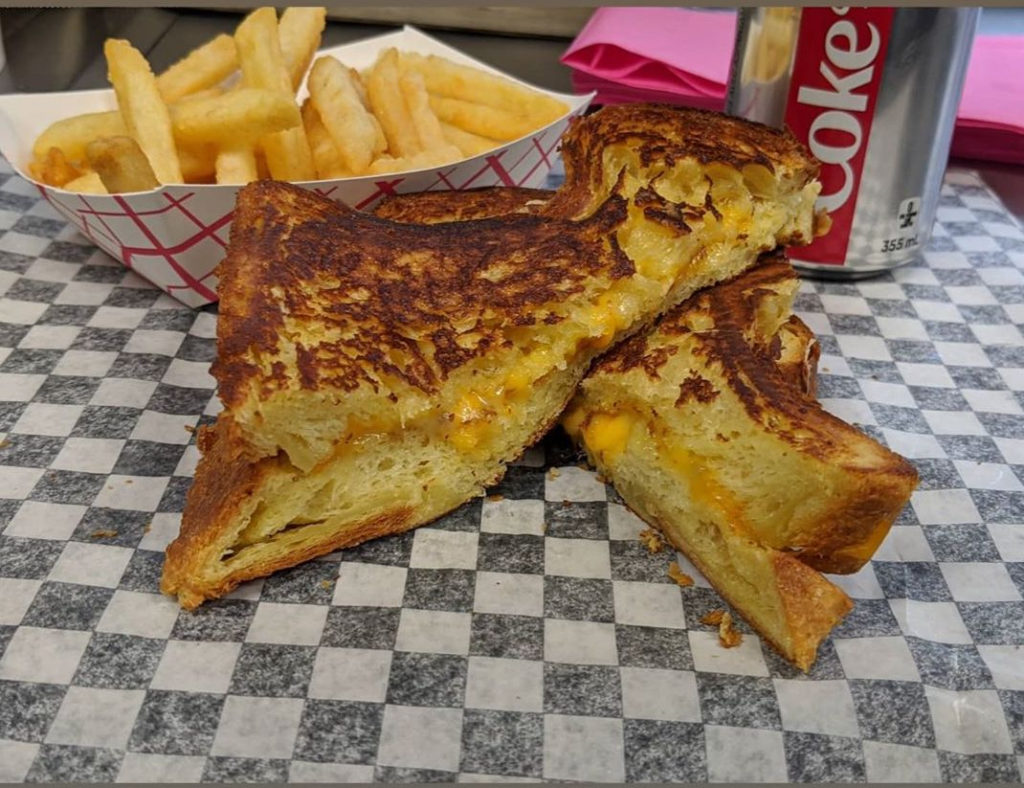 The food truck serves sandwiches, salads and fries as well as slushies and ice cream. Surreal on Wheels' salads are particularly unique, with the "Don't Throw Stones" on a base of glass noodles, and the "Red Rice and Arugula" on a base of Thai red rice.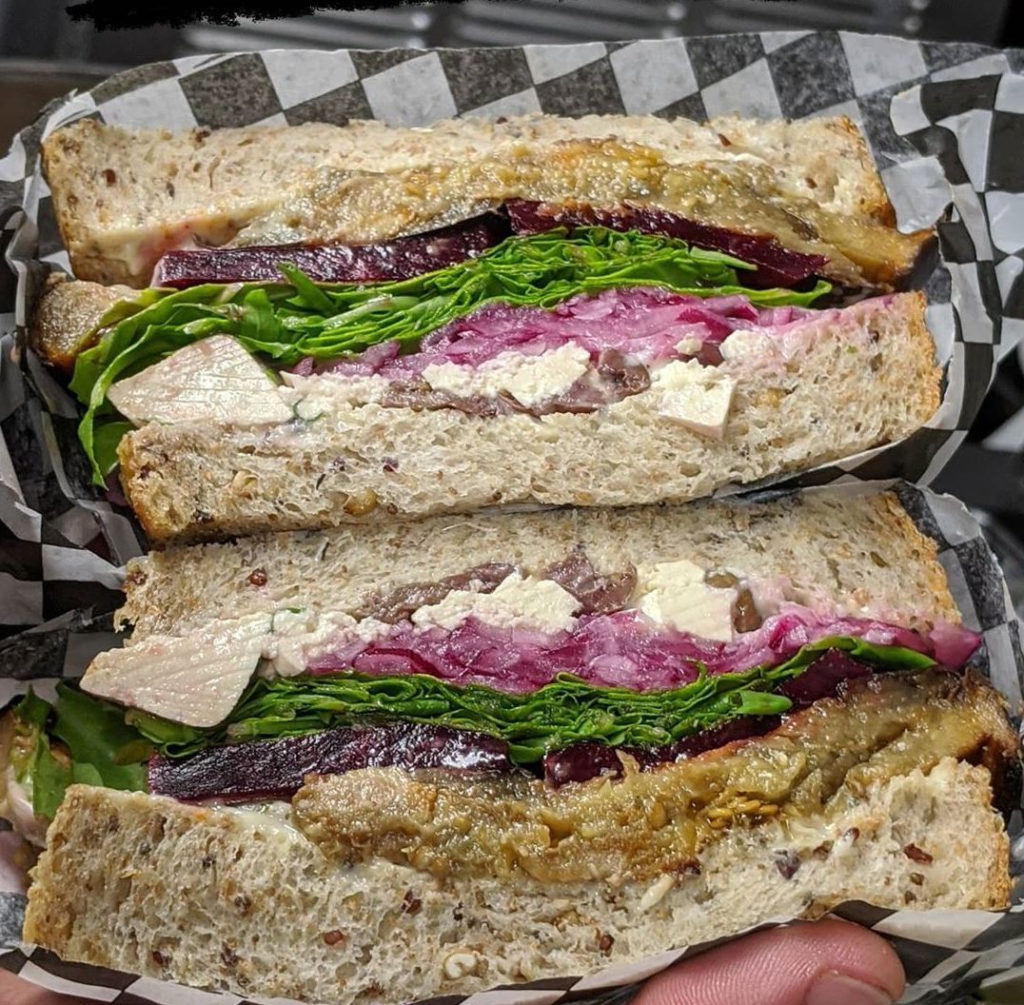 Surreal.on Wheels parks behind Surreal Sweets at 2831 Bathurst St, Toronto. Surreal Sweets is kosher certified by the COR.
The truck's hours vary and are posted daily on their Instagram and Facebook pages.