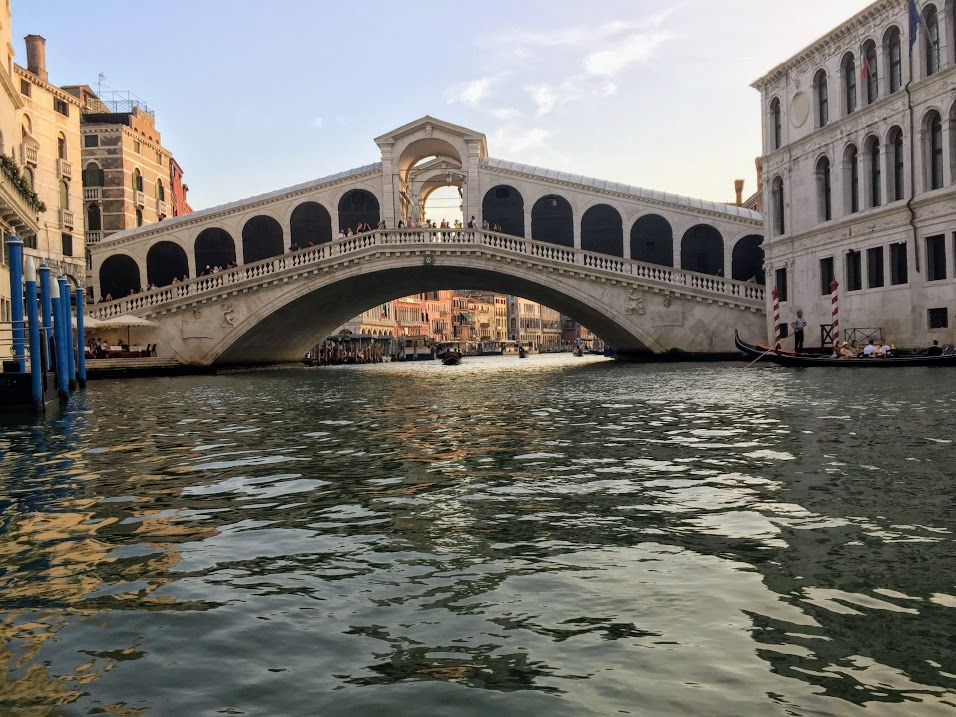 Over the last three years, I have been lucky to have been in Italy twice. However, each trip was very different. The first time was a family summer vacation, and we traveled to Rome and Venice. The second time was with friends around Pesach time, and we traveled to Rome and Florence. Both trips were incredible and I was lucky to have had the opportunity to visit these beautiful Italian cities. The itinerary below is a compilation of the two trips, highlighting the amazing and fascinating things that I did across these three cities.
For free audio tours, I cannot recommend Rick Steve's Audio Europe enough. He has an app that contains detailed free audio tours for cities all over Europe. We liked him so much because he gave enough information to be interesting, without too much detail to bore us. A live tour guide however can be excellent in places where you are interested in a specific aspect of the site.
Kosher food is abundant in Rome, and available in both Florence and Venice. Be prepared to never settle for boxed pasta from the grocery store again.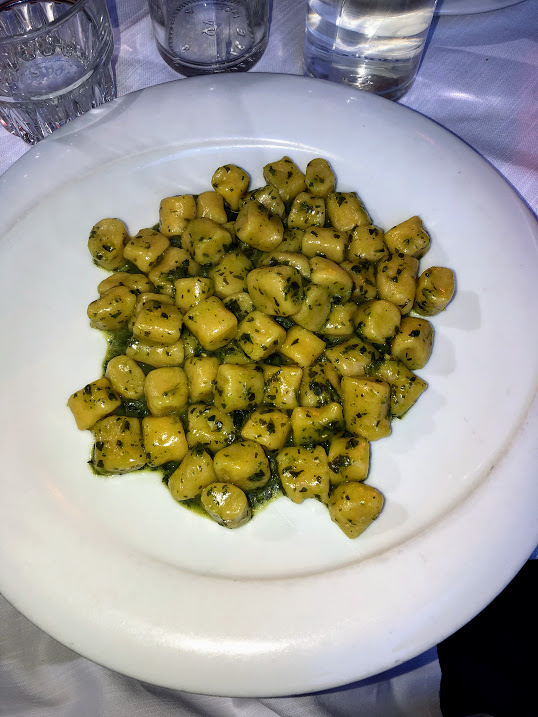 This itinerary is jam packed. If you would like to go at a slower pace, consider choosing two out of the three cities to visit in order to spread the activities out. Also, keep in mind that many museums and historical sites require advance tickets if you would like to avoid long waits. Be prepared to do a ton of walking. All of these cities are very walkable and you will see so much more on foot that you would miss in a taxi.
Itinerary: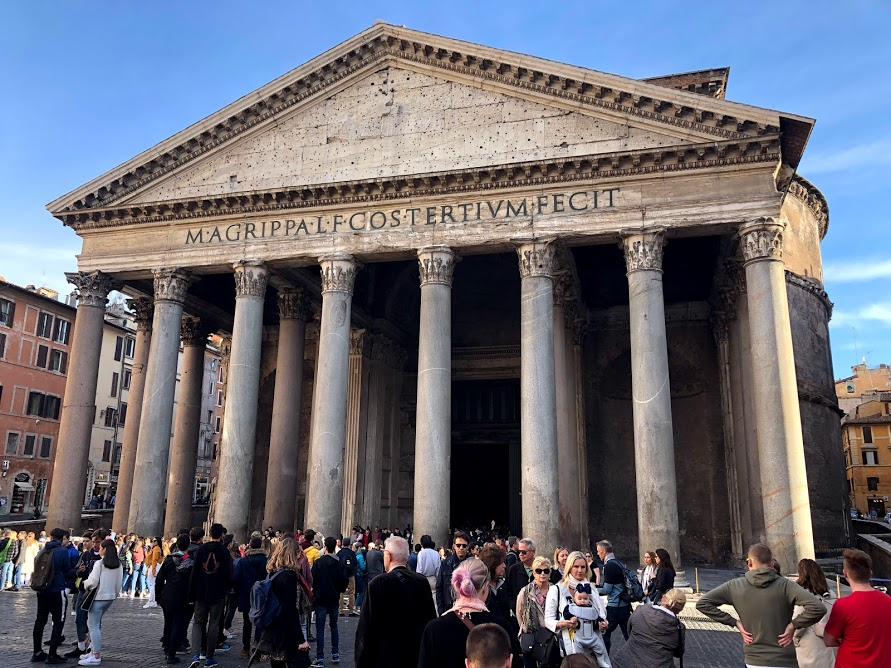 Monday Night – Overnight flight with short stopover in Copenhagen (CPH), final destination: Rome (FCO).
Tuesday – Arrive in Rome in the early afternoon. Cab from the airport to the hotel and drop luggage. Head to Jewish ghetto for a late lunch at Ba Ghetto Milky. After lunch, do Rick Steve's Jewish Ghetto audio tour. Gelato break at Cremeria Roma in the ghetto. Check in for our private guided tour of the old shul in the ghetto. Short walk back to the hotel to relax and shower before dinner. Late dinner at Su Ghetto in the Jewish ghetto.
Wednesday – Pastries for breakfast from Pasticceria Boccione in the ghetto. Walk to the Colosseum for Jewish Roma tour of the Colosseum and the Roman Forum. (OR – Rick Steve's Audio Europe tour of the Colosseum and the Forum – Purchase Skip the Line tickets in advance since lines get very long). Late lunch at Alice Pizza in the ghetto. Rick Steve's Heart of Rome Tour. (Takes you through beautiful plazas, to the Pantheon, Trevi Fountain, Spanish Steps and more hidden sites that you wouldn't see otherwise). Back to hotel to relax before dinner at Bella Carne in the ghetto.
Thursday – Fresh fruit from the grocery store and cereal from home for breakfast. Check out of hotel but leave luggage. Cab to the Vatican to spend the morning there. (Similar to the kotel, the Vatican asks that you dress modestly for your visit). Rick Steve's Vatican Tour. Walk around St. Peter's square. Cab back to the ghetto to pick up lunch, and then cab to the Catacombs. Catacombs tour. Back to hotel to pick up luggage and then cab to the train station for the train to Venice. Check into VRBO and then walk Gam Gam Goodies in the Jewish ghetto for a pizza dinner.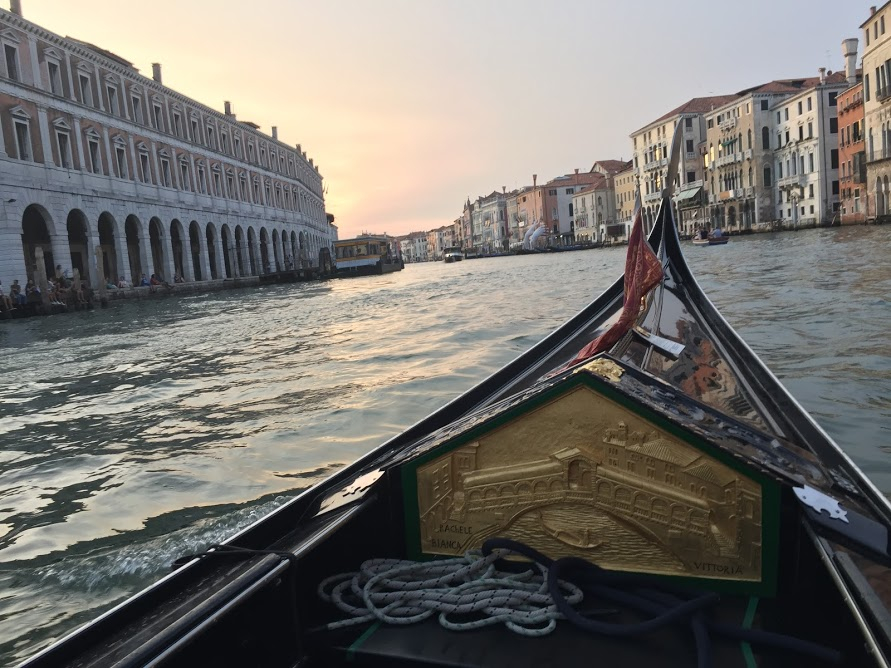 Friday – Fruit breakfast in the VRBO. Walk to St. Marks's Square. Climb the bell tower for gorgeous views of the city (Get a skip the line ticket). Doge's Palace Secret Itinerary Tour. Lunch at Gam Gam Goodies Head to Jewish ghetto to pre-submit passports for shul security. Gondola Ride. Back to apartment to prepare for Shabbat. Friday night davening at main ghetto shul. Pre-reserved dinner at Gam Gam. Back to apartment.
Shabbos – Davening at the same shul as Friday night. Lunch at Gam Gam. Walk along the Grand Canal, see the Rialto Bridge, gondolas and other pieces of Venice's landscape. Explore Venice's alleyways and walk around the waterfront by St. Marks Square. Nap/Reading time in the apartment. Back to the Jewish ghetto for Mincha and Seudah Shlishit at Gam Gam.
Motzei Shabbos – Take this time to visit shops along the main streets of the city.
Sunday – Breakfast at Gam Gam Goodies. Jewish Museum tour. Boat ride on the Grand Canal. Ghimel Garden in the ghetto for a late lunch. Check out of VRBO. Head to the train station for the ride to Florence. Arrive in Florence in the evening, and check into the hotel. Explore the city on the way to Gelateria Yogurteria Ambrosia for a gelato "dinner".
Monday – Pick up fruit for breakfast on the way to the Accademia. Rick Steves Accademia Tour. More gelato for lunch. Climb to the top of the Duomo for unbeatable views of the city. Rick Steve's Renaissance Walk (takes you to Florence's most famous sites). Walk to Piazza Michelangelo for more amazing views, and than a short walk to San Miniato to see the beautiful sunset. Walk to Ruth's for dinner.
Tuesday – Cereal and fruit breakfast. Explore the San Lorenzo Market. Uffizi Galleries. Snacks from home for lunch and gelato for lunch. Bike tour of Florence. Train back to Rome. Dinner at Yotvata in the Jewish ghetto. Cab to airport for departure.