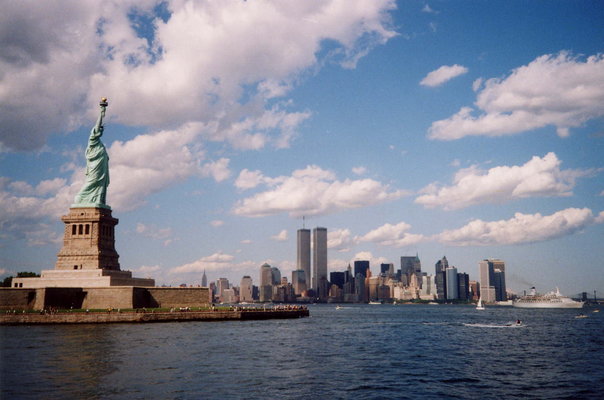 The New York City Dept of Education is currently providing free meals to New Yorkers via 400 hubs (mainly public schools) across the five boroughs.
To accommodate for the many Jewish New Yorkers in need right now, the NYC DOE is also providing free kosher meals at select locations in Brooklyn, Queens, and Staten Island (scroll down for specific locations). This program is open to anyone, adults and children, and allow adults to pick up meals for their families back home.
This obviously comes at a time when many are losing their jobs adding hardship to many providing food for their families. Numerous non-profit organizations, like Masbia and others, are also stepping up to feed the growing number of New Yorkers, Jews and non-Jews alike, who need it now.
A few important notes as NYC has made it easy for anyone who needs the meals to access them:
No dining space is available, so meals must be eaten off premises
Parents and guardians may pick up meals for their children
No registration or ID required
Safety agents are on hand to ensure that social distancing is adhered to
The meals are being supplied by Borenstein Caterers, the long running caterer of travel meals for El Al, American Airlines, Delta Airlines, United Airlines, Royal Caribbean Cruise Lines, Amtrak, and a dozen other carriers.
Borenstein has two widely respected kosher certifications: OU and VK (Volve Kashrus; Rabbi Teitelbaum in Brooklyn).
According to the director of this program at the NYC DOE, the meals will include:
Breakfast: muffin/cereal/yogurt + a milk and fruit
Lunch: sandwich + a milk, fruit, veggies
Families (including parents/guardians picking up meals for their kids) and kids can pickup meals from 7:30am-11:30am from Monday through Friday and adults can pickup meals from 11:30am-1:30pm from Monday through Friday.
The following locations will be supplying Borenstein kosher meals:
Currently Open:
BROOKLYN
Williamsburg
PS 132 The Conselyea School – 320 Manhattan Avenue, Brooklyn 11211
PS 257 John F Hylan – 60 Cook Street, Brooklyn 11206
Crown Heights
P.S. 289 George V. Brower – 900 St Marks Avenue, Brooklyn 11213
I.S. 2 – 655 Parkside Avenue, Brooklyn 11226
Borough Park
P.S. 192 – The Magnet School For Math And Science – 4715 18 Avenue, Brooklyn 11204
Midwood
P.S. 197 – The Kings Highway Academy – 1599 East 22 Street, Brooklyn 11210
QUEENS
Far Rockaway
P.S. 197 The Ocean School – 825 Hicksville Road, Queens 11691
P.S. 253 – 1307 Central Avenue, Queens 11691
Kew Gardens Hills
P.S. 154 Queens – 75-02 162 Street, Queens 11366
P.S. 164 – 138-01 77 Avenue, Flushing, NY 11367
Opening Monday, April 27, 2020:
Boro Park
P.S. 160 – 5105 Fort Hamilton Parkway, Brooklyn 11219
Staten Island
P.S. 54 – 1060 Willowbrook Rd, Staten Island 10314
---
Side note: For those who can afford to purchase food, please leave this service to those who need it. Additionally, if you're able to occasionally afford to order food from kosher restaurants, it's important that we continue to give them some business so they can feed themselves/their employees and still exist when this is all done. Here's a master list of kosher restaurants globally currently open for deliveries and takeout. Also, if you're able to donate, here are a number of non-profits that can use our help during this crisis.