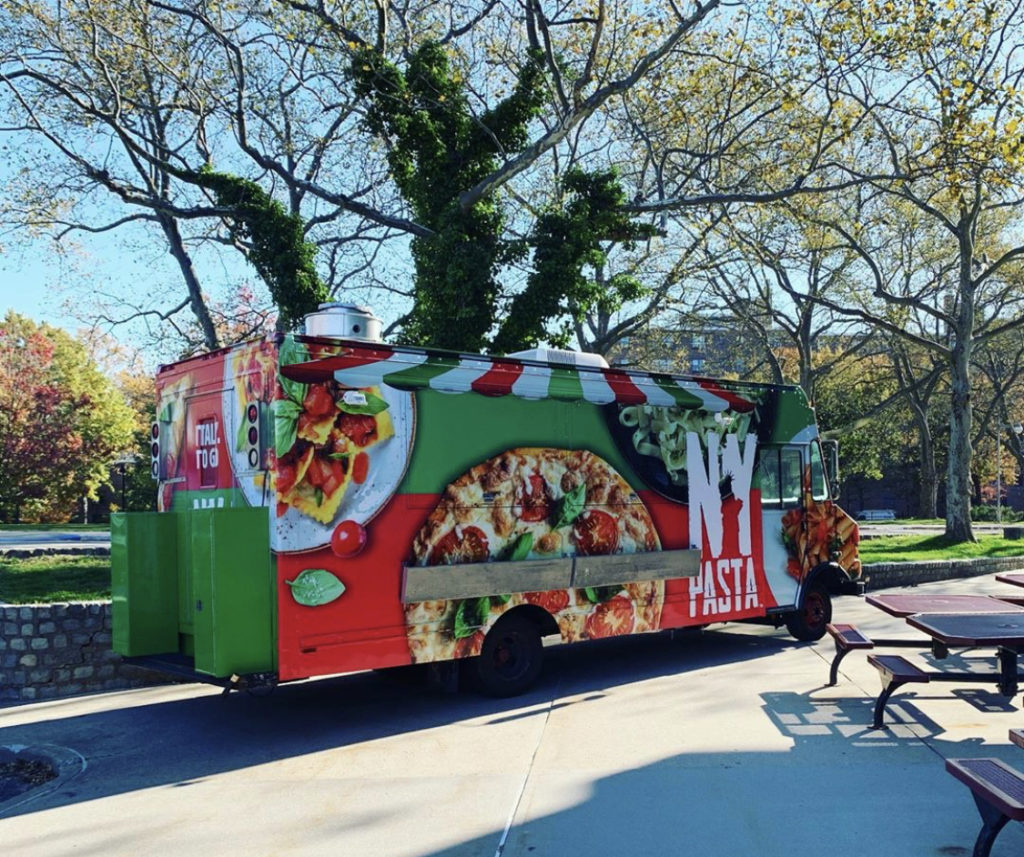 Recently, the NY Pizza N Pasta kosher food truck has been serving up some kosher fast food in the Queens area.
Pizza can be ordered as a 10 inch personal pie. Pastas offered are cheese ravioli, pizza ravioli, cheese jalapeno ravioli, mushroom ravioli, and cheese tortellini. Split pea soup is also offered.
The NY Pasta food truck is kosher certified by the OU and is Cholov Yisroel.
It can often be found by Queens College.