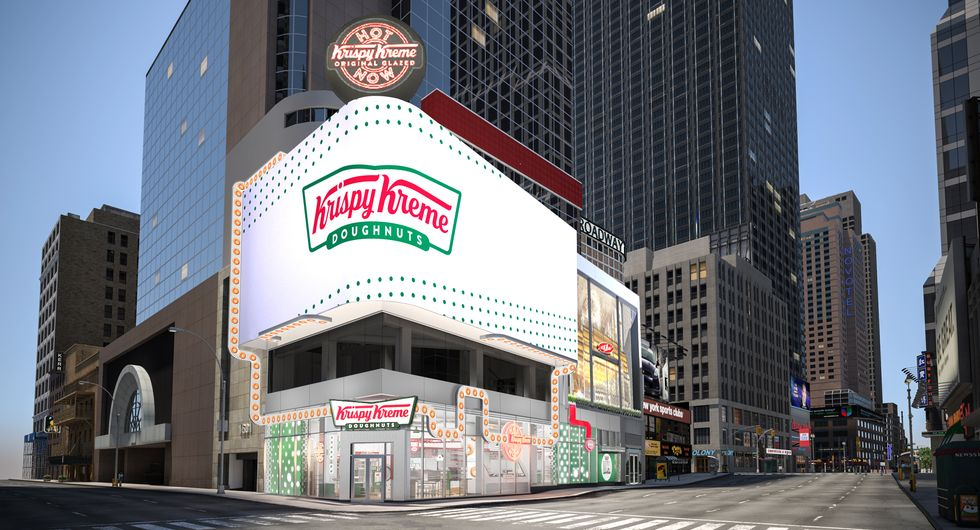 Krispy Kreme is in process of reviving its brand in NYC.
The city used to have multiple Krispy Kreme donut shops in the city, but until a few weeks ago had only one left in Penn Station (on the Amtrak mezzanine), which has reopened after recent renovations.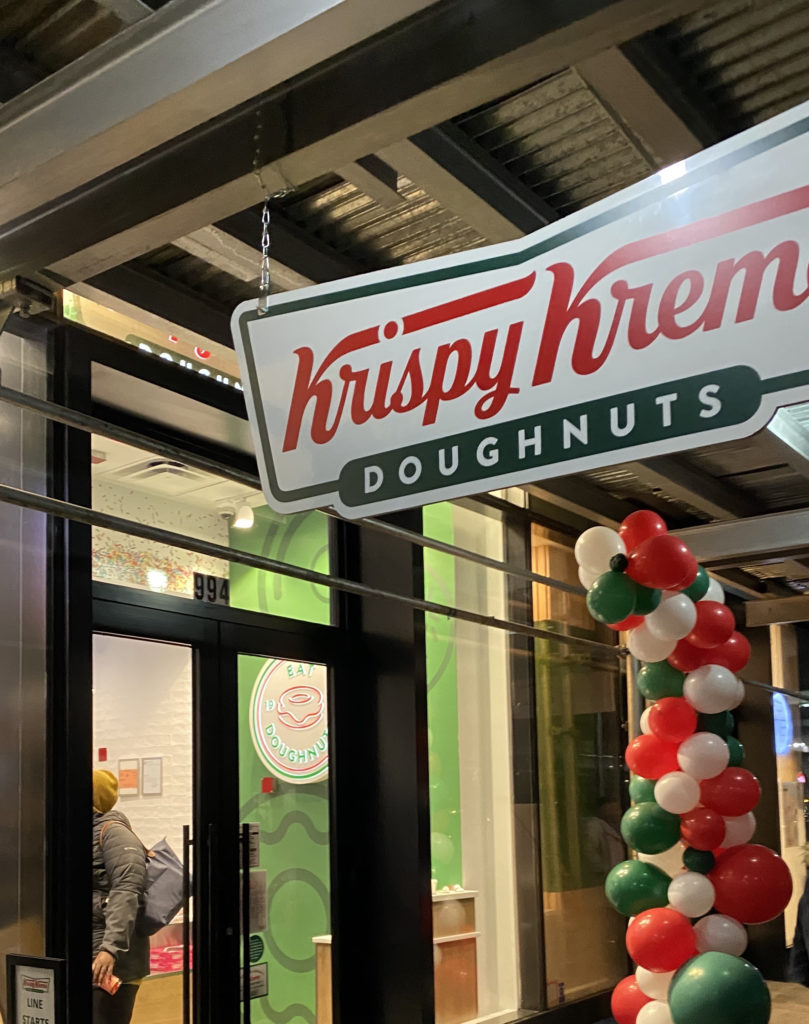 As of earlier this month Krispy Kreme opened the first of many new shops in Manhattan, on 6th Avenue and W37th st.
At least 5 new Krispy Kreme locations will be opening later this year in NYC including a 3rd midtown shop: this one a massive flagship store in Times Square, a shop downtown inside the Fulton Center transit hub (connected underground to the Oculus), in Harlem, on the Upper West Side, and in the Bronx. (Specific details on those locations coming soon).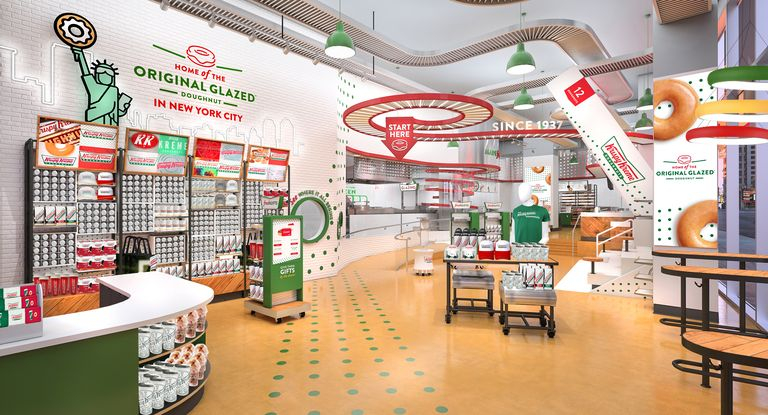 The Times Square flagship store will be located on w48th st & Broadway opening later this Spring. The company expects it to become the busiest Krispy Kreme shop in the world.
Currently, both open and active Krispy Kreme shops are kosher certified under the KOA, and it is expected that the future KK shops in NYC will also be kosher certified. Krispy Kreme is not Cholov or Pas Yisroel.