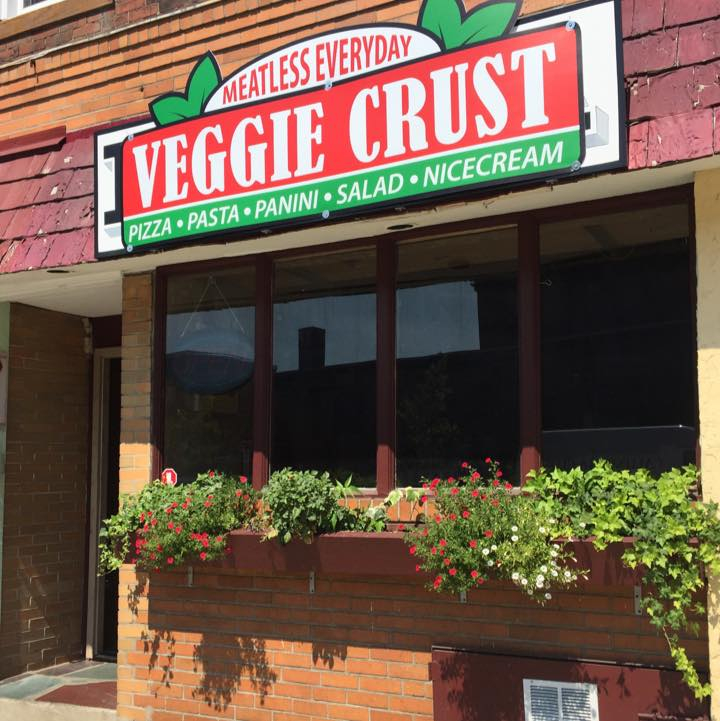 Brookline, Massachusetts has a new kosher vegetarian restaurant and pizza shop: Veggie Crust, which opened in late 2019.
Customers can make their own pizzas, or choose from the menu: cheese marinara, fresh tomato and mozzarella, roasted eggplant, garden vegetable, coconut corn, white spinach feta, soy meat bbq, paneer Manchurian, paneer tikka masala, pav bhaji, paneer tikka bbq, cauliflower Manchurian, falafel, broccoli spinach feta, garden veggie Manchurian, curry leaf pesto portabella, and Hawaiian Manchurian.
Fresh pastas (creamy tomato, pasta neapoli, vegan bolognese, alfredo basil pesto, vegetable, and penne meatball), paninis (tomato mozzarella, corn avocado, portabella, roasted eggplant, mixed vegetable), salads, and a large variety of curries are also on the menu.
Hours of operation are Tuesday-Thursday 11am-3pm, 4:30pm-10pm, Friday-Saturday 11am-11pm, and Sunday 11am-10pm.
Veggie Crust is kosher certified by KVH and is located at 8 Cypress St, Brookline, MA 02445.