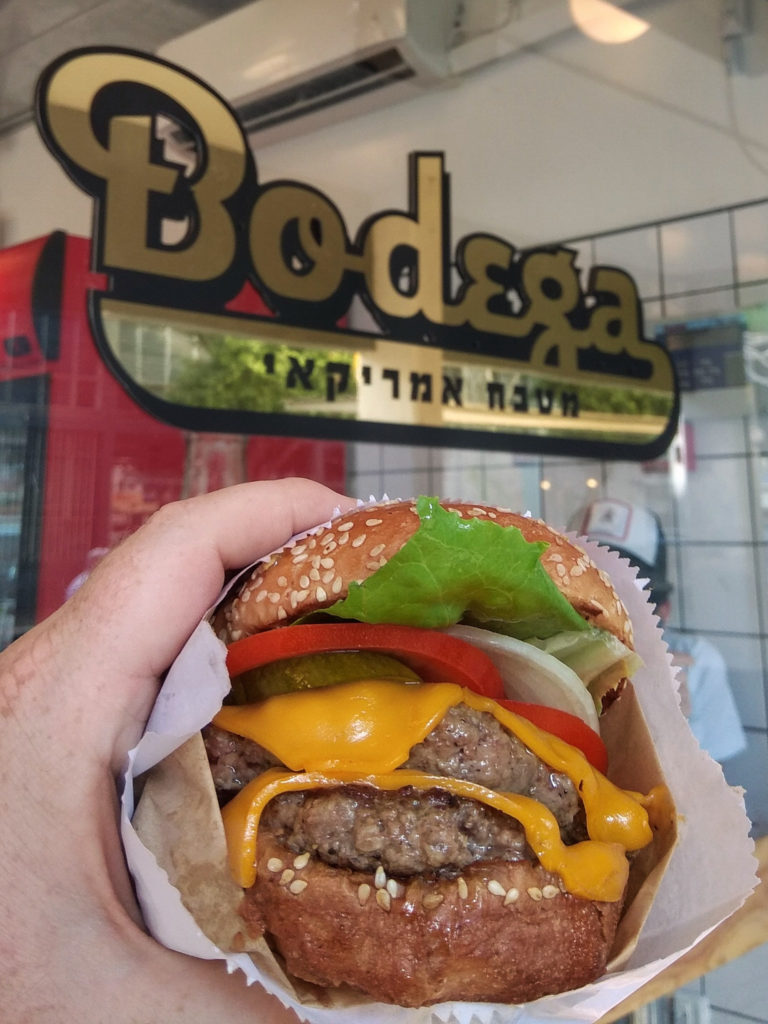 Late this past summer, the former owner of Jerusalem's popular Crave restaurant opened up an American-style burger joint in Tel Aviv, Bodega.
Serving "Bacon Cheeseburgers" (i.e. fake cheese and beef bacon topped burgers), crispy pastrami sandwiches, craft beers, and other loaded burgers, Bodega is bringing modern Americana to Israel.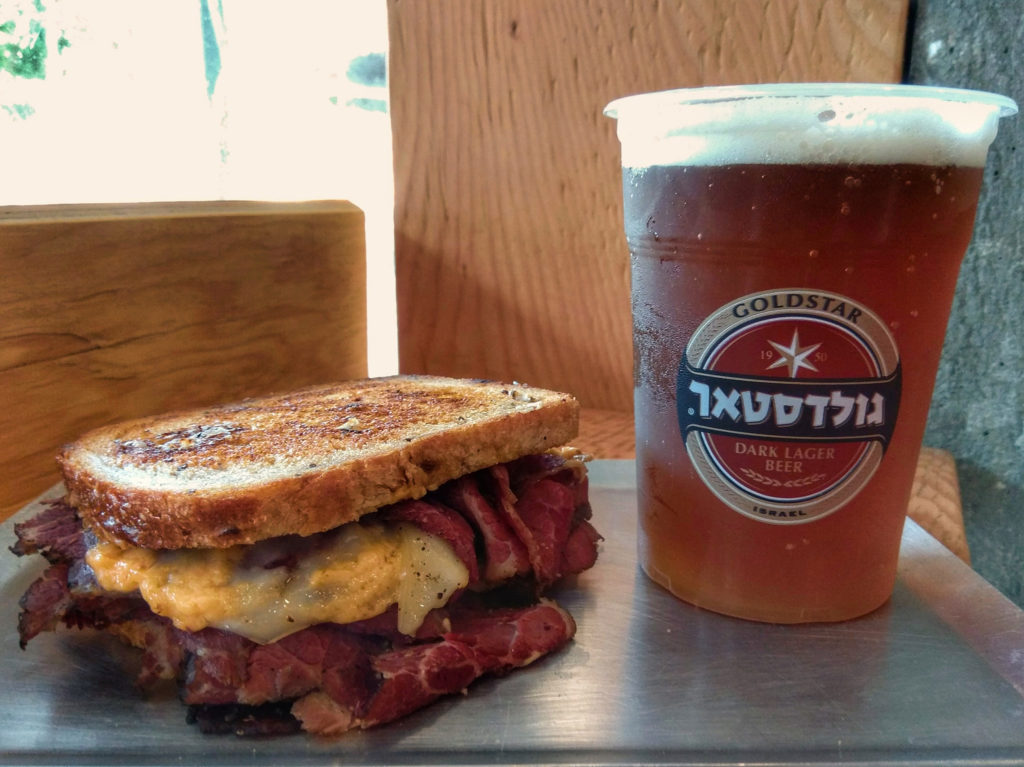 Bodega is located at Carlebach St 14, Tel Aviv, not too far from the city's popular Sarona Market.
Bodega is open Sun-Thur 12pm-12am, Fri 12-3pm, Motzei Shabbat 8pm-12am.
Kosher certification by Rabbanut Tel Aviv.