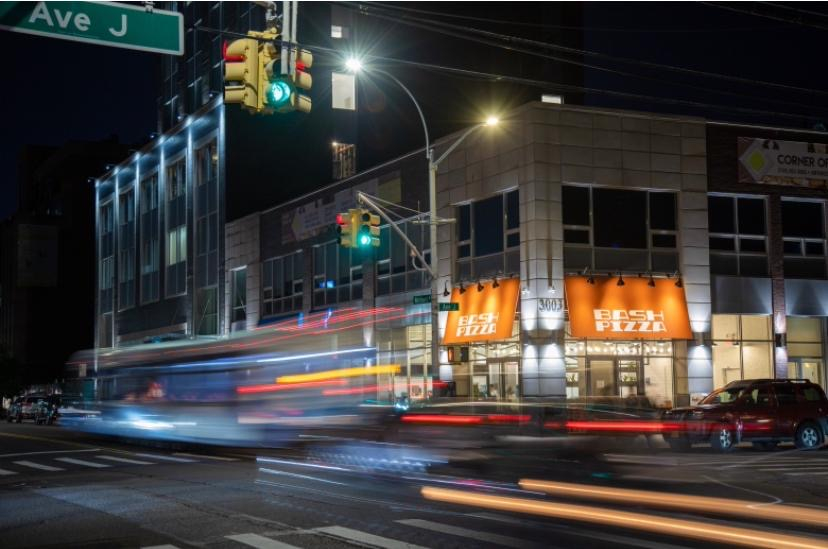 Now open in Midwood, Bash Pizza is a brand new pizzeria serving higher-end pizzas, pastas, salads, and more near the Brooklyn College Hillel on Ave J and Nostrand Ave.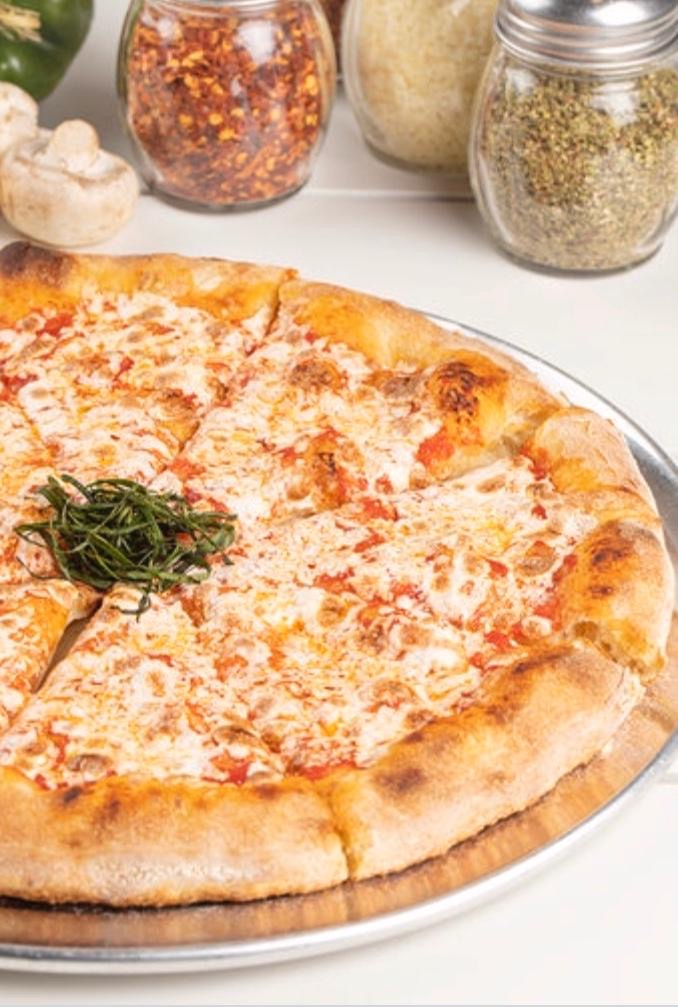 The restaurant is run by the owners of other Brooklyn and Miami area kosher restaurants including Dixie BBQ in Brooklyn and Fuego in Miami.
The pizza menu comes with a whole bunch of options and toppings. A few selections from the menu include:
"The Titan" – FRESH TOMATO SAUCE, MOZZARELLA, FETA CHEESE, BLACK OLIVES, ROASTED ARTICHOKES, ROASTED EGGPLANTS, ROASTED PEPPERS, GARLIC CONFIT
"Pink Panther" – PINK SAUCE, SHREDDED MOZZARELLA, ZITI PASTA, ROASTED MUSHROOMS, CARAMELIZED ONIONS, GRATED MOZZARELLA
"Fun-Ghi" – WHITE SAUCE, MOZZARELLA, RICOTTA, ROASTED MUSHROOMS, CARAMELIZED ONIONS, GARLIC CONFIT, BANANA PEPPERS, TRUFFLE OIL, SEA SALT FLAKES
Plus many more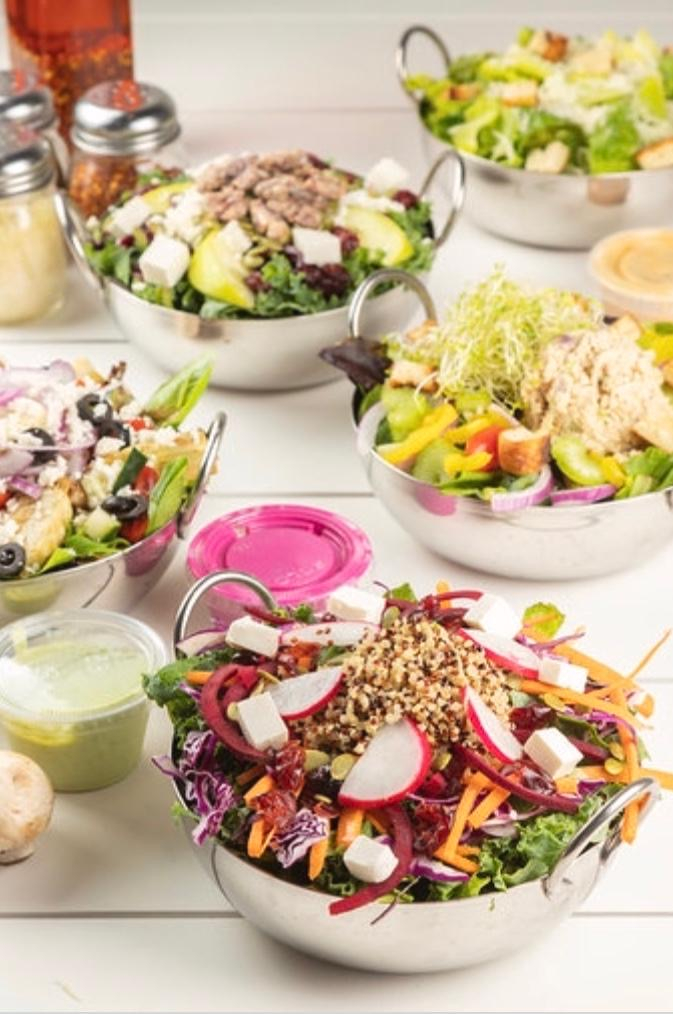 Salads come in a number of offerings and dressing and include:
"Under the Sea" – ROMAINE LETTUCE, MIXED GREENS, CHERRY TOMATOS, CUCUMBER, RED ONION, CELERY, EGG,BANANA PEPPERS, TUNA, SPROUTS, PARMESAN CROUTONS
"The Magnolia" – ROMAINE LETTUCE, KALE, PURPLE CABBAGE, RAW CARROTS, RAW BEETS, QUINOA, RADDISH, DRIED CRANBERRIES, SUNFLOWER SEEDS, MOZZARELLA CHEESE
"The Green Machine" – MIX GREENS, KALE, OVEN ROASTED BEETS, GREEN APPLE, CANDIED PECANS, DRIED CRANBERRIES, SUNFLOWER SEEDS, FETA CHEESE, MOZZARELLA CHEESE
Plus many more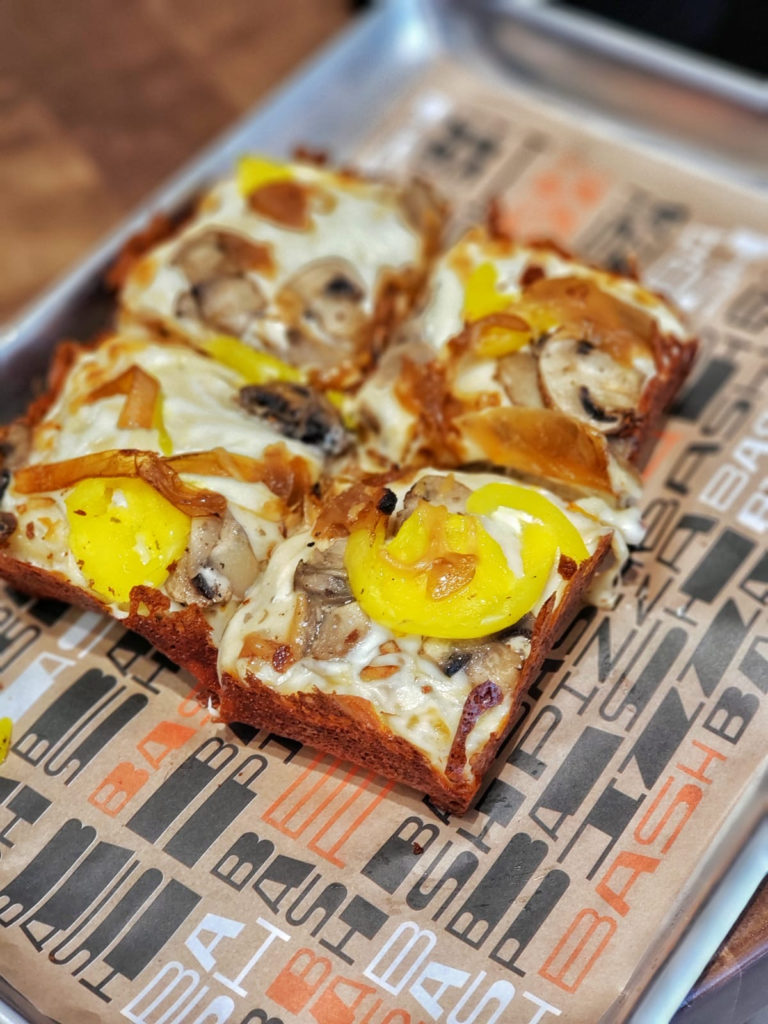 Pastas featured on the menu include:
"Mykonos" – OLIVE OIL, GARLIC, BASIL, BLACK OLIVES, ARTICHOKE, CARAMELIZED ONION, SUN-DRIED TOMATO, PARMESAN, GARLIC CONFIT
"Baked Tony" – MARINARA SAUCE, MOZZARELLA, BASIL CHIFFONADE, BAKED IN THE OVEN
"Arrabiata" – MARINARA SAUCE, FRESH GARLIC, CHILI FLAKES, BLACK OLIVES, FRESH PARMESAN
Plus many more
Other items on the menu include sandwiches, rolls, Bash poppers, fries, hot and cold drinks, slushies, and a lot more.
While everything includes hand selected ingredients, no item on the menu (as of now) includes anything over $12, which is an impressive feat.
Click here for their full PDF menu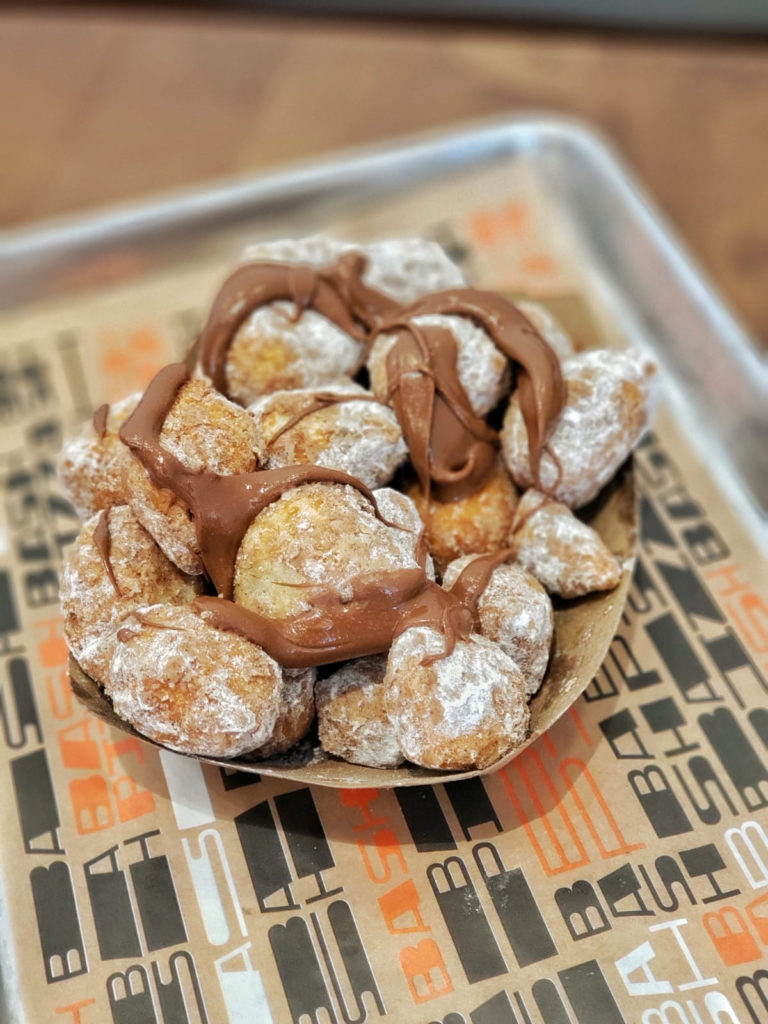 Bash Pizza is kosher supervised by the OU.
Bash Pizza is located at 3003 Avenue J, Brooklyn, NY.
Thank you to the restaurant and Rebecca Appel for pics.