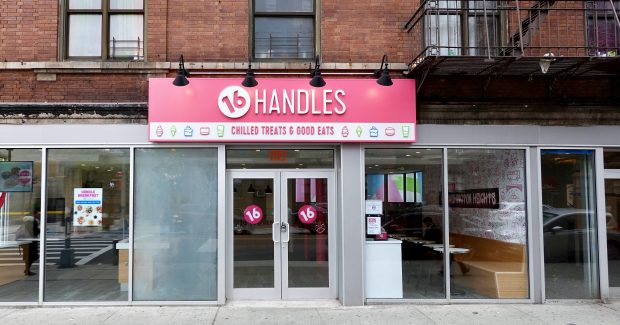 16 Handles has opened up in Washington Heights, near Yeshiva University.
Flavors they offer include American apple pie, Belgian chocolate fudge, boardwalk vanilla custard, caramel popcorn finale, cinnamon rice pudding, eggnog, dulce de leche, matcha, and many others.
Hours of operation are Monday-Thursday 8am-10pm, and Saturday and Sunday 11am-10pm.
16 Handles is certified by National Kosher Supervision and is located on 185th and Audubon.