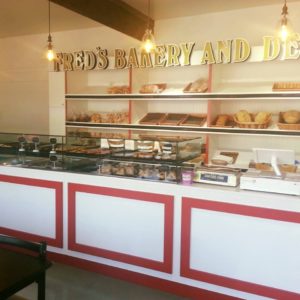 Fred's Bakery and Deli is a well established bakery in the Los Angeles area of Beverlywood, it is a newly kosher certified eatery. Although 'deli" is in the title, Fred's is a dairy restaurant and bakery.
The menu has both dairy and parve items. There are all types of danishes, cookies, and pastries available for purchase. Sandwiches with tuna, egg, and cheeses are also available.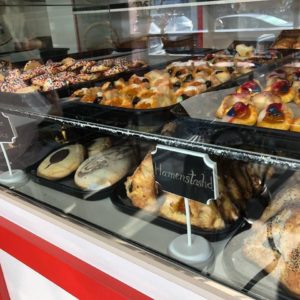 Hours of operation are Monday-Saturday 6am-5pm, Sunday 7am-1pm.
Fred's Bakery is certified by Kosher LA.