Finally! After waiting nearly 4 years to open (since the summer of 2015!), Wall Street Grill is ready to open its doors for its soft opening, starting this week Wednesday (3/13/19). Soft opening at WSG will remain until Pesach, and the restaurant will fully open after the holiday.
Hours for the soft opening: Sun-Thurs 5-10:30pm (dinner only).
Reservations can be made on 212-635-5757, directly on Resy.com, or via the Resy app.
Wall Street Grill promises a beautiful space with 2 seating locations: a ground floor dining room (seating 100) and an enclosed rooftop tent open year round (seating 70-80). Artwork by Elizabeth Sutton is featured on the restaurant's exterior.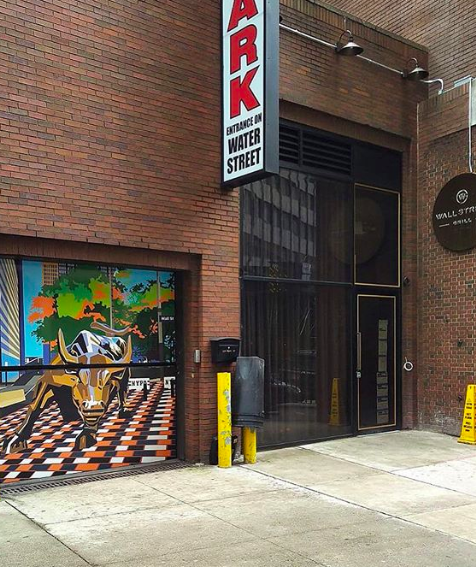 The restaurant is seeking to offer a Seamless or Grubhub type lunch option before Pesach, and will be open for lunch after Pesach.
Menu will feature steakhouse fare, sushi, and unique dishes not found at other kosher restaurants. Chef Joey Paulino, former contestant on Top Chef Season 3, will be leading the kitchen.
Additionally, diners can hang out at the Barclay Rex Pipe Shop next door and order off of the WSG menu.
WSG is located at 128 Pearl Street (inside 75 Wall Street), connected to the Andaz Hotel.
Wall Street Grill is kosher certified by the OU with Chassidishe Shechita.