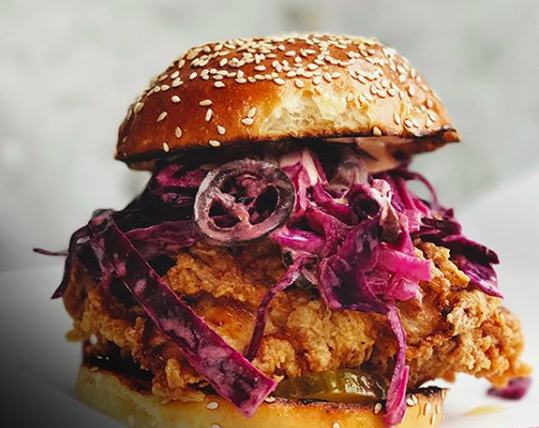 Located in Miami Beach by the Lincoln Road Mall at the Lincoln Eatery a brand new kosher restaurant, Marble & Rye is now open.
The Miami kosher deli finally opened its doors within the Lincoln Eatery, a food hall for the Lincoln Mall.
Featuring old world deli staples with a contemporary twist, Marble & Rye focuses on providing quality kosher food and a fresh change to the handcrafted recipes passed down from generation to generation.
The Glatt Kosher restaurant serves all types of deli meats, fried chicken, sandwiches, and burgers.
Marble & Rye is certified by Rabbi Spitz of MDK (which is the rabbi's private certification, although he also works with KM, this is not under that agency).