Aventura has a brand new kosher restaurant on the scene. Milk Gone Nuts is a dairy free, processed-sugar free, organic juice and salad bar.
Nut milks are made daily. They include almond, coconut, cashew, almond coconut, and cashew coconut. These are also used as fresh bases for their homemade smoothies. Customers can also purchase fresh milk to take home.
Shakes and blends options include the Peanut Butter and Jelly shake (freshly ground peanut butter, berry-berry sauce, frozen banana, and topped with crunchy peanuts), the Green Almond (avocado, spinach, kale, green apple, banana, hemp seeds, mint), and others.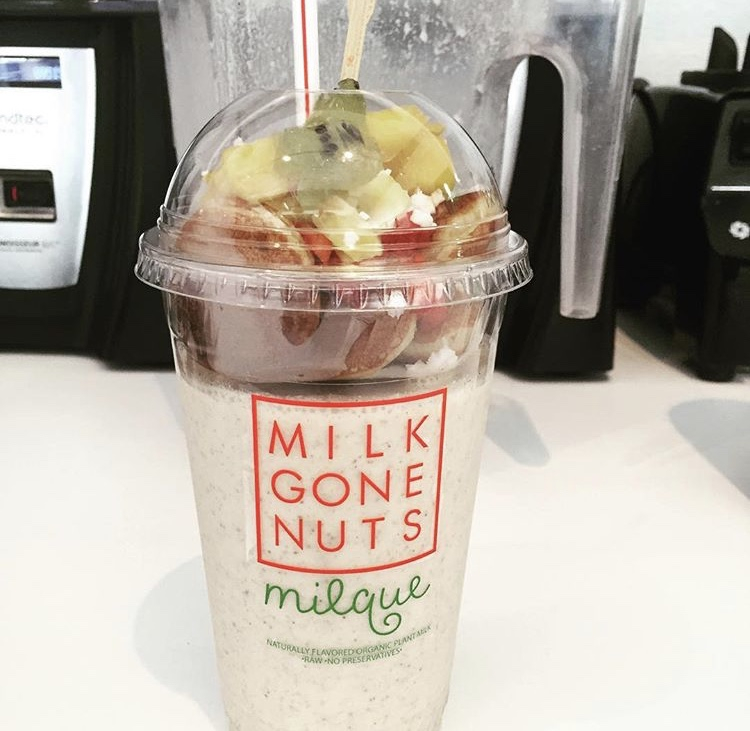 Signature juices include the Green Monster (kale, chard, dandelion, spinach, celery, ginger root, and other farm ingredients), the Miami Sunset (a nut milk blended with raw honey, strawberries, mango, banana), and more.
The menu also offers protein pancakes, oatmeal, chia pudding parfait, acai fruit bowl, fresh salads, wraps, and sandwiches.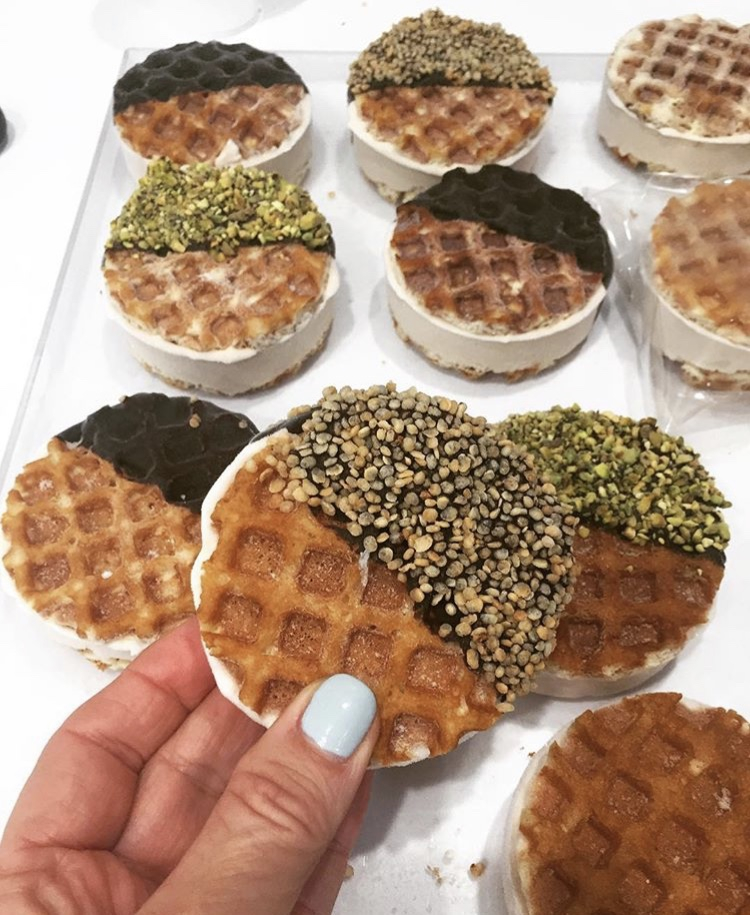 Hours of operation are Monday-Friday 9am-7pm, Saturday-Sunday 9am-5pm.
Milk Gone Nuts is certified by Chai Kosher.
Located at 18829 Biscayne Blvd, Aventura, FL.