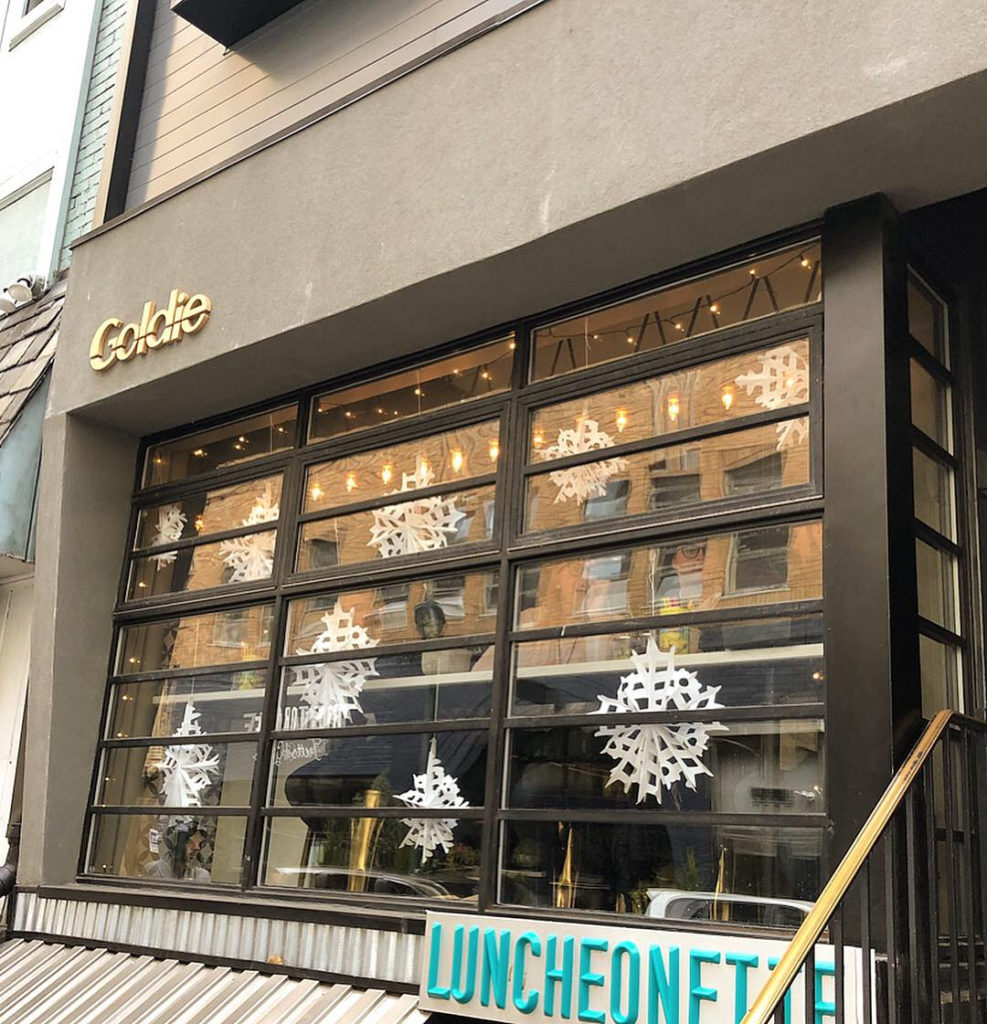 I've never really been a tehina/tahini/techina guy. Not until my last trip to Israel 1.5 years ago. There, I was turned on to raw techina (really, a sesame paste), not the watered down stuff drizzled on most falafel in pitas in my lifetime. No. This was different, tasty, and enjoyable.
Since then, I've been including raw tehina on my salads and meat at home, but it's rare to find served properly in a restaurant.
Yesterday, I visited Goldie Falafel in Center City Philly. While Falafel is the main dish of the restaurant, tehina is the star of the show. Every dish has some form of it served with it, and not the crappy watered down kind. While the falafel in a pita and the salad with falafel balls were tasty and enjoyable, it was the multitudes of tehina dressings that brought it to life. The fries in a boat, loaded with shwarma spice, tehina, and slaw, were great (as were the plain fries).
But the real enjoyment I received at Goldie was from the Tehina Shakes. Thick, pareve, ice cold, delicious shakes with raw tehina flavor as the base. We tried both the original and coconut flavors. Both were excelled, but I'll give the win to coconut which had a nice sweetness to it that coconut lovers will enjoy.
Furthermore, this meal had me full for so long in a way that most falafel meals do not. The shake is thick and filling!
Goldie is a must visit for anyone visiting Philadelphia, kosher or not.
Kosher certification by IKC. Vegan & pareve.
Goldie has 3 locations in Center City Philadelphia:
1526 Sansom Street
Hours: Open daily from 11am to 7pm
Whole Foods Market
2101 Pennsylvania Avenue
Hours: Open daily from 11am to 8pm
Penn Food Hall
3401 Walnut Street
Hours: M-F 11am to 8pm, Sat 11am – 7pm, Sun 11am – 5pm
To explore more kosher restaurants in Center City Philly, check out this post.
More pics from Goldie below.