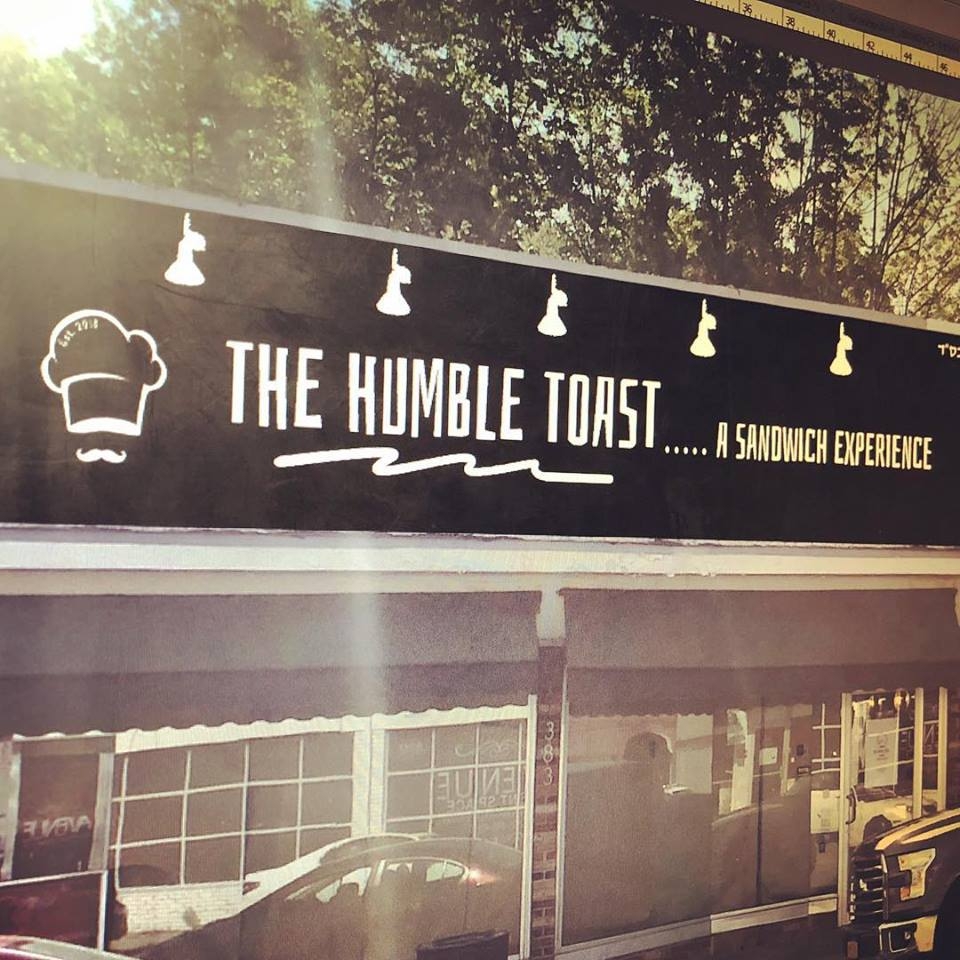 The Humble Toast is the newest restaurant on Queen Anne Road in Teaneck, NJ at 1383 Queen Anne Rd. It opened yesterday and has replaced Gotham Burger, the previous kosher restaurant in that location.
The restaurant is a deli and burger place, serving up fresh meals for lunch and dinner. Menu features include a variety of burgers, chicken sandwiches, wings, fries, cold & hot deli sandwiches, salads, fish, and more. Everything is homemade including the pastrami and corned beef. The restaurant has a BYOB policy for beer.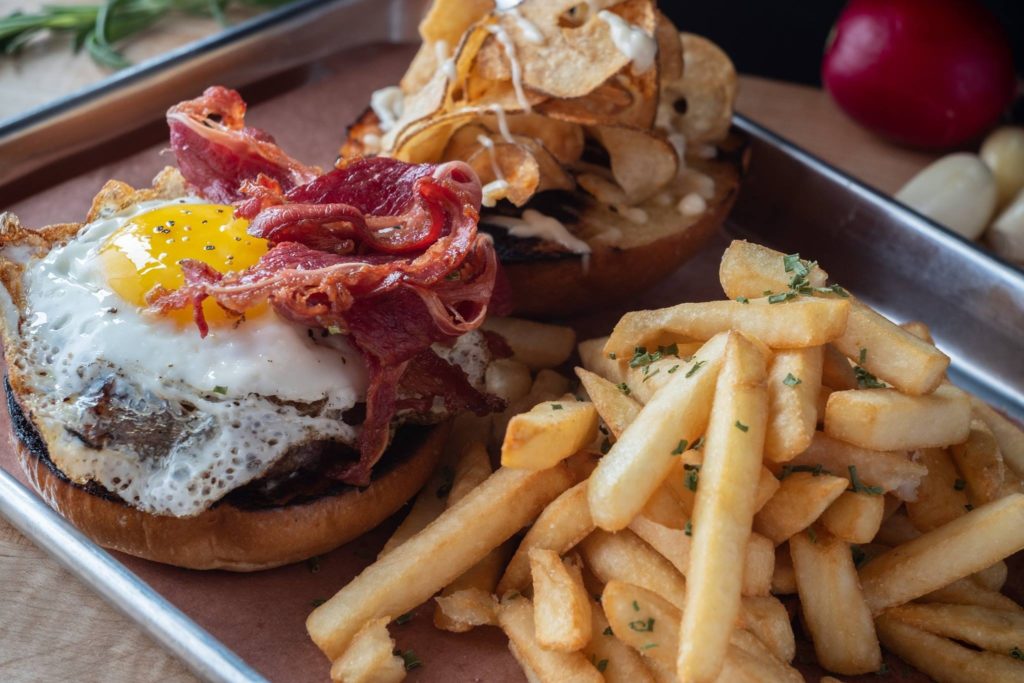 Sample starter dishes include the Queen Anne Fries (crisped pastrami ends, beef bakon, pickled garlic and Humble sauce); Caribbean ceviche; sticky teriyaki wings; Shishito peppers. Sandwiches include The Jerry (a reuben on grilled rye bread with pastrami, thousand island dressing, sauerkraut and an optional fried egg); The Shelly (a club with smoked turkey, beef bakon and lettuce, tomato and mayo); and others.
Salads include tabbouleh with grilled chicken; andAsian chicken salad with fried wonton strips, green onion and sesame soy vinaigrette. Fish and vegetarian options include a veggie burger, the Hertzl Street Special (homemade shakshuka on a crispy baguette), and a blackened grouper sandwich. Sides include garlic truffle fries, smashed roasted yam with aioli.
Mains include mushroom pappardelle pasta, chicken & waffles, cioppino (fish stew), and steaks.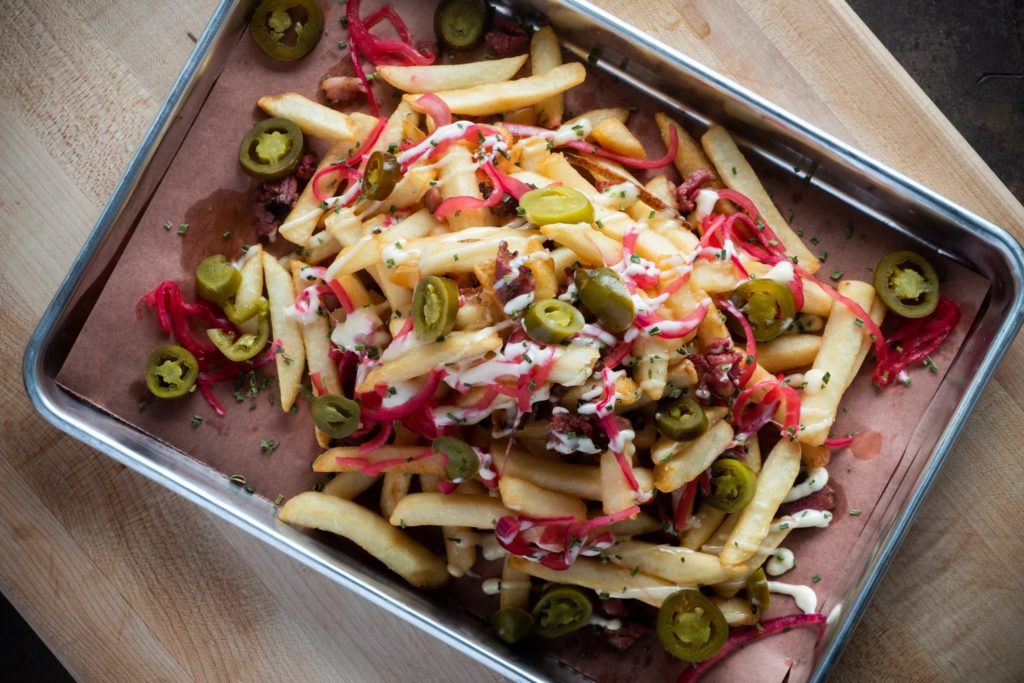 Hours of operation are Sunday-Wednesday 11am-10pm, and Thursday 11am-12am.
The Humble Toast is kosher certified by RCBC.
Photos by Justin Cole Photography