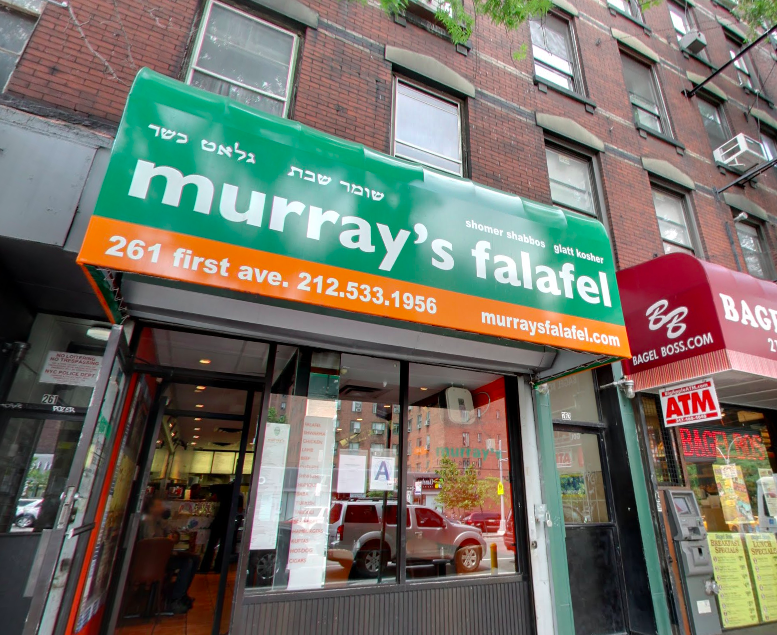 One of the East Side's kosher eateries, Murray's Falafel & Grill has been closed down. The Stuyvesant Town area kosher restaurant has been around for many years and will be a loss to the region, although it was located next to another kosher spot: Bagel Boss, both on First Ave.
It appears that Murray's Falafel & Grill was shut down by the Marshal who took over possession of the property on behalf of the landlord. (See image below)
The restaurant's website confirms that it is permanently closed.