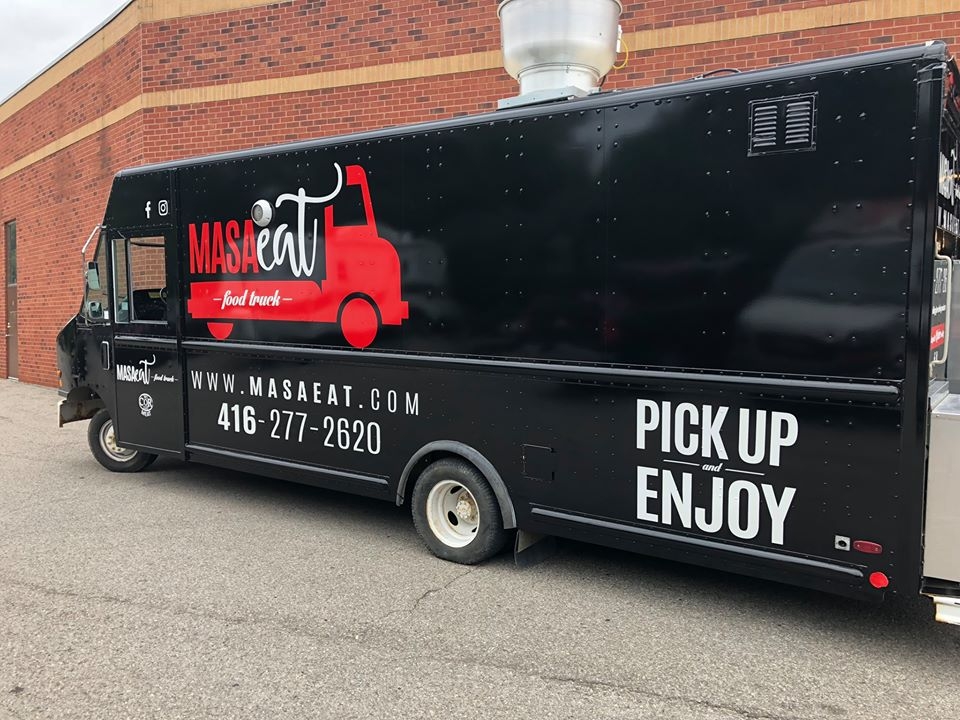 MASAEat has opened as the only kosher food truck in the Toronto area, currently operating during lunch hours only.
Menu items include jumbo foot long hot dogs, beef burgers, crispy schnitzel in pitas, schwarma, and more. Salads with grill and crispy chicken are available. Customers can make their order a "combo", which includes a drink and fries with their main, for $3.99 extra.
The truck is parked daily at the corner of Wilmington & Overbrook next to CHAT.
Hours of operation are Monday-Friday 11am-3pm.
MASAEat Food Truck is certified by the COR.