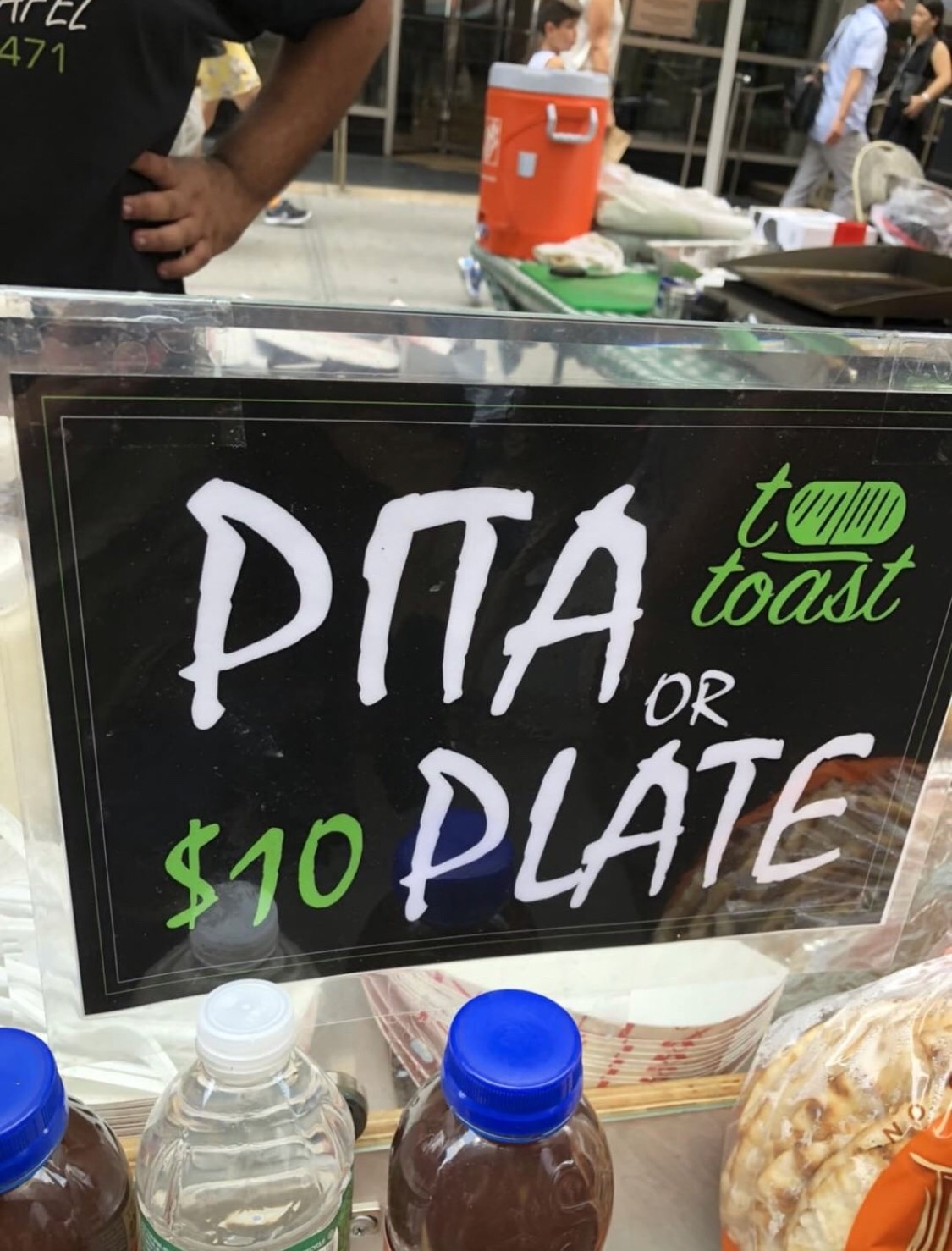 Too Toast, a kosher food cart, is serving up meals in New York City.
Vegetarian items include falafel pita or plates with hummus, tahini, BBQ sauce, ketchup, sriracha, and hot sauce toppings; Impossible burger; with French fries also available.
Follow them on Instagram for information regarding location and schedule, which is posted to their Stories.
Too Toast is kosher certified by Kehillat Kashrus.