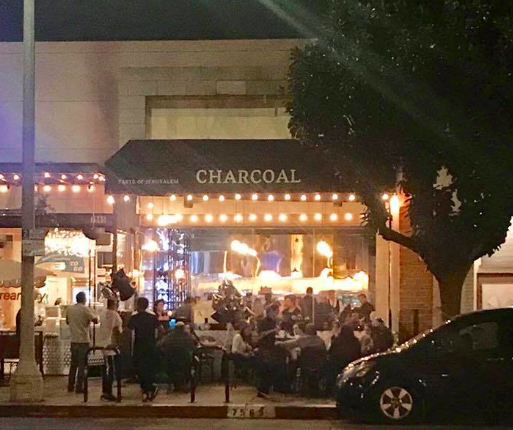 Located on Beverly Blvd replacing Fleishiks is a new and welcomed addition to the LA kosher food scene: Charcoal Grill & Bar.
The glatt kosher restaurant bills itself as a "Taste of Jerusalem" bringing Israeli and Middle Eastern flavors to Los Angeles.
The atmosphere of the restaurant transports you off the busy streets and into a foodies paradise. The bar setup allows you to get a close up on the grilling beast that is the Santa Maria grill.  Cocktails from the drinks menu are also charcoal/grill themed providing a unique flavor and balance.
The menu features appetizers like: colorful falafel plate, crispy eggplant, chorizo chicken sliders, chicken shwarma w/ grilled pineapple; Hummus plates with braised beef, roasted lamb, mushrooms, and more.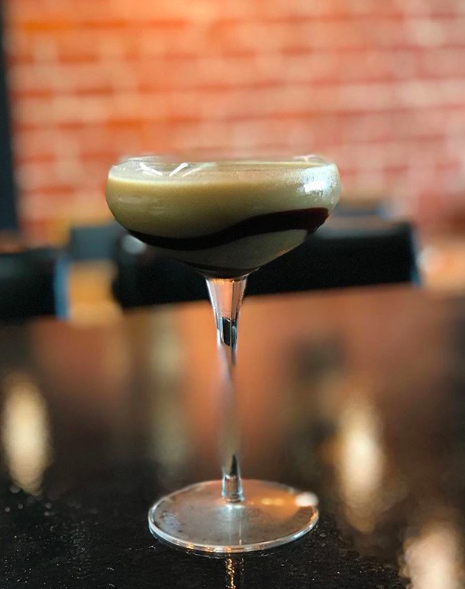 Pita sandwiches include falafel, pargiot, kabob, steak filet, braised beef, and lamb. Mains include kabobs, rib eye steak, baby lamb chops, grilled branzino, charcoal short ribs, and others. The restaurant has a limited selection of salads, and a choice of 6 sides dishes, including theIsraeli classic of charred potatoes.
The restaurant is recommended for a relaxed date night or a girls night out… and is located right off the Grove!
Charcoal opens at 5pm and closes at 2am (and then open for lunch in a few weeks as things settle down).
Kosher certification for Charcoal is by the OK.