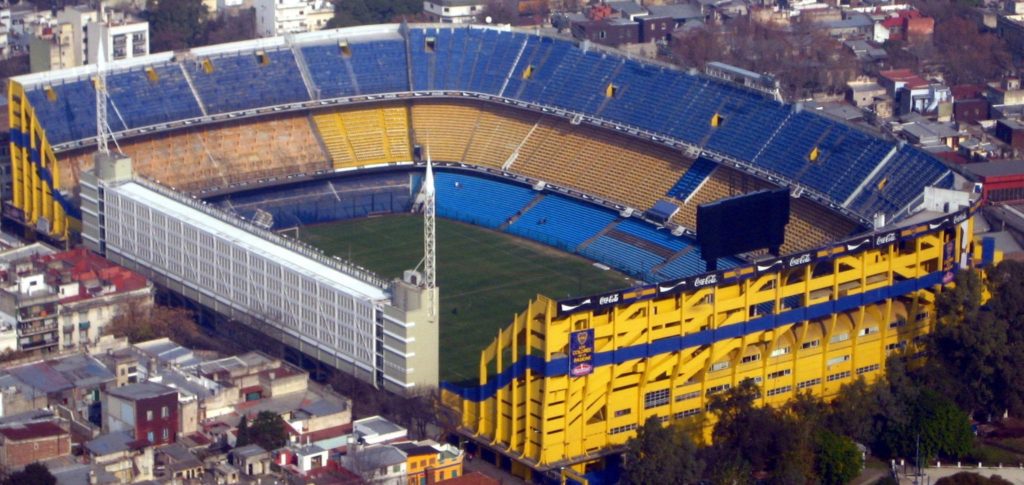 At a soccer game last week, fans at La Bombonera stadium, home to the Boca Juniors soccer club in Buenos Aires, Argentina, enjoyed kosher food served at the game for the first time.
The stadium, located in the southern parts of Buenos Aires in La Boca, opened a kosher food stand by the name "Bocasher" and is the first kosher stand of its kind in any sports arena in Latin America. "Bocasher" combines the words "Boca" and "Casher", the Spanish way of writing Kosher.
The kosher stand is located in section D of La Bombonera.

Bocasher serves kosher hamburgers, hot dogs, and choripan, which is an Argentinian chorizo hot dog typically served with chimichurri, all served at the same price as the non-kosher fare at the stadium.
Bocasher is certified by Ajdut Kosher, under the auspices of Rabbi Daniel Oppenheimer.
[Rabbi Oppenheimer also oversaw the opening of the kosher McDonalds in Buenos Aires 20 years ago.]